Studio Ghibli: A collection of amazing storytelling and nostalgia
Young or old, Miyazaki movies are made for everyone
When UMass sent students home due to the pandemic last March, I found myself with a lot of extra free time and a desperate need to escape the degrading world around me. Some people choose books, others choose YouTube and even more choose social media as a means of escape. My escapism has always come from television and film. As I scanned through my movies-to-watch list, I found my secret weapon: Studio Ghibli. These dream-like movies include themes of nostalgic coming-of-age, feminism, environmentalism and pacifism. It was the adventures and themes of these movies that, for a moment, allowed me to get lost and achieve control of my life again. I found myself coming back to Studio Ghibli movies time and time again as the pandemic continued into the summer and fall. Now that we have almost hit the one-year mark of quarantine, I am ready to release my secret to the world in hopes of bringing a little escapism to your next Teleparty movie night. Here is my spoiler-free guide to Studio Ghibli.
Best Drama: "Grave of the Fireflies"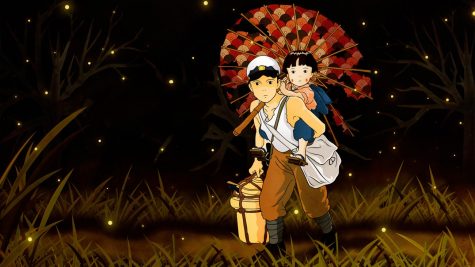 Since I was born and raised a third-generation American, I only learned American history from an American perspective. That meant that World War II was a triumph for the West and not much else. I was spared the destruction of homes, the narratives of war refugees and the lives lost in bombings. "Grave of the Fireflies" forced me to see WWII from a perspective of loss and devastation. Within 20 minutes of the film, I was in tears. 
Studio Ghibli movies are famous for being dream-like, but as a drama based on a semi-autobiographical story of the same name, "Grave of the Fireflies" is much more rooted in reality. However, the moments shared between the two siblings, the memories that Seita looks back on, and the nights lit by fireflies are like the moments dreams mirror reality. This movie flips the Studio Ghibli narrative from a fantasy that mimics reality to reality that mimics a fantasy and brings something beautifully heartbreaking to the screen.
Most nostalgic: "Only Yesterday"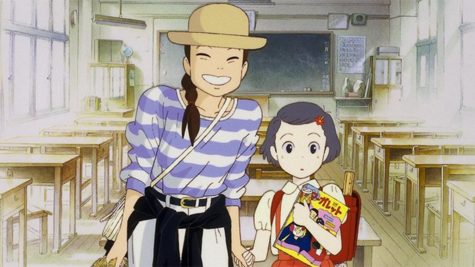 The last time I visited Massachusetts before coming to UMass, I ventured back to my old hometown Marlborough. As we drove through the cracked streets, the town that once seemed so enormous now paled in comparison to the Southern California cities I am accustomed to. Yet seeing the Westside Inn Grist Mill where I would stare at algae in the river and Hager pond with the gazebo high enough to feed the swans safely brought back those core memories of nature adventures and discoveries. That nostalgic look on life is the lifeblood of "Only Yesterday."
"Only Yesterday" goes back and forth between 27-year-old Taeko Okajima in 1982 and 10-year-old Taeko from 1966. As Taeko travels to the countryside to help pick safflower on her vacation, she continues to remember little experiences that shaped her view on the world: her troubles with her first elementary school crush, her first experience with a pineapple, her many fights with her sisters and her issues in math class. These seemingly mundane experiences jump out at the viewer as relatable and nostalgic. Taeko's fond recounts of the little adventures of her childhood have a very enchanting effect on the watcher: it gets you to think on how your own past experiences shaped you as a person, and if you, like Taeko, have been true to yourself.
Best Fantasy: "Ponyo"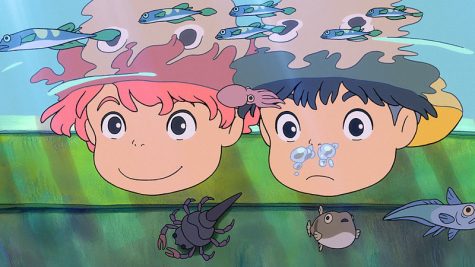 While my friends seem to know this movie as "that movie with Frankie Jonas and Noah Cyrus" or "the Japanese version of the Little Mermaid," I know "Ponyo" as that adorable movie that makes me want to be a kid again. The movie takes us through the relationship between Ponyo, a half-human, half-goldfish hybrid, and a 5-year-old boy named Sosuke and the consequences of Ponyo slowly becoming human. While this movie deals with the consequences of throwing nature off balance, the theme can get lost in the scenes of Ponyo and Sosuke eating a ham sandwich, using chopsticks to slurp up soup and traveling around their flooded town in a magically-grown toy boat. This movie rules the fantasy world with its magical tsunami scene and beautiful sea goddess along with Ponyo's magic powers. If you need a good escape and some moments that make you say "awww," this should be your top pick.
Best Adventure: "Castle in the Sky"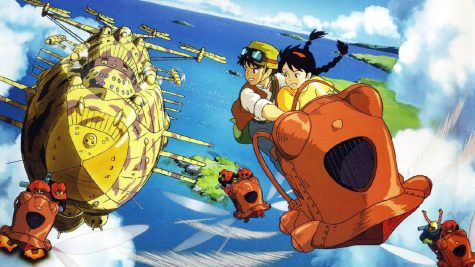 Most Studio Ghibli stories have quiet moments of completing everyday tasks, like eating breakfast or biking to school. "Castle in the Sky" felt more like a roller coaster than a fantastical look at mundane life. The story runs through the adventures of Sheeta, a princess of a powerful floating nation of legend, and Pazu, an orphan boy, as the pair uncover the truth of Sheeta's past and why pirates and soldiers are trying to kill her.  There is a huge cast of characters, from the government agent Muska to the family of Dola pirates to Uncle Pomme, and multiple towns and castles with European Gothic architecture. There are land battles, sky battles, deadly drops off the floating sky fortress, massive robot soldiers and a weapon that could wipe out entire nations with one blow. This movie reads more like an Indiana Jones movie than a Studio Ghibli film.
This is the first film from Studio Ghibli, despite the fact that "Nausicaä Valley of the Wind" is often considered from the studio. It is also credited as a foundational work for Japanese steampunk, a futuristic, technology-based genre of media. While the later works of Studio Ghibli are rooted in common themes, "Castle in the Sky" incorporates none of these themes to make room for pure fun. 
Best Coming of Age: "Spirited Away
"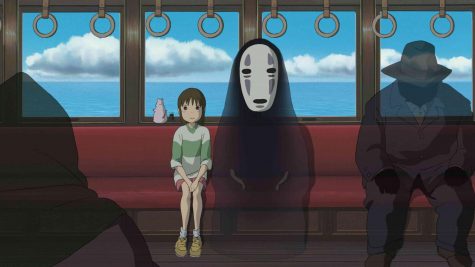 "Spirited Away" is often regarded as the most overrated Studio Ghibli film because it comes up on film critic Robert Ebert's Greatest Films list and is top-ranked on websites like IGN, Rotten Tomatoes, and Empire Magazine. Yet, "Spirited Away" is an anti-capitalist, Shinto, environmentalist masterpiece that lives up to its hype. The slightly creepy story takes place in a run-down amusement park that has become a bathhouse for spirits. Chihiro and her family arrive at the bathhouse on a break from their drive to their new home, 
Hayo Miyazaki famously wrote this movie as a contrast to the typical Japanese media aimed at teenage girls, which focused on boys and relationships rather than girls learning to discover themselves. He accomplished what he set out to do: Chihiro goes from shy to strong, not because of her romantic love for Haku, but because she learns how to face adversity working in the bathhouse and applies this skill to save her dear friend. It's as touching as it is visually stunning.
Just a quick note: there is a fan theory about "Spirited Away" actually being a metaphor for child prostitution and "My Neighbor Totoro" having a darker ending where the two sisters die at the end. These interpretations technically work, but they were unintentional. Miyazaki just wants to make coming-of-age movies for children.
Most underrated: "Nausicaä of the Valley of the Wind"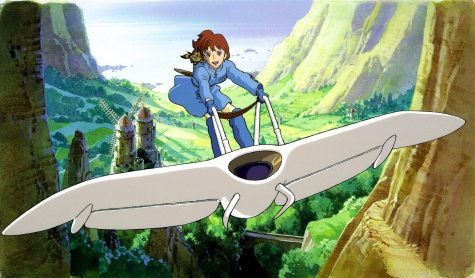 Besides having one of the creepiest 80s electro scores I've ever heard, "Nausicaä of the Valley of the Wind" is a stunning movie. It's not technically a Studio Ghibli movie since it came out in 1984 and Studio Ghibli was established in 1985. However, it is often considered an official Ghibli movie. Based on the manga that director Miyazaki wrote, the film takes place in a post-apocalyptic society where the jungle is filled with toxic plants and giant mutant bugs. Nausicaä, princess of the Valley of the Wind, fights to protect and understand the Toxic Jungle and her people while local kingdoms take over her valley and attempt to destroy all nature. 
This is a movie I wish I had watched when I was 7 years old. Nausicaä is a strong female protagonist with a powerful ability to empathize with nature. She is a female role model similar to Kim Possible and the Powerpuff Girls. It's like a dystopian Mulan with environmental overtones.
Most overrated:  "Howl's Moving Castle"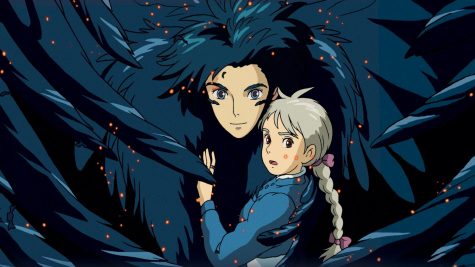 I know this movie is popular. I know this movie is pretty. I know every person is attracted to Howl (more on that later). However, it's not the best movie. "Howl's Moving Castle" tells the story of a beautiful young woman named Sophie who gets turned into an old woman by an evil witch. Sophie becomes the housekeeper of the famous wizard Howl and gets caught up in the lives and conflicts of Howl, his apprentice Markl and fire demon friend Calcifer.  
Miyazaki loosely adapted "Howl's Moving Castle" from the book of the same name, but combined it with anti-war themes that just make the plot clunky. The stunning visuals, like the beautiful England country fields, and compelling characters (more on that later), however, make this movie very memorable and easy to watch again and again. If you want a pretty picture, watch the movie. If you want a better plot, read the book.
Most disappointing: "The Wind Rises"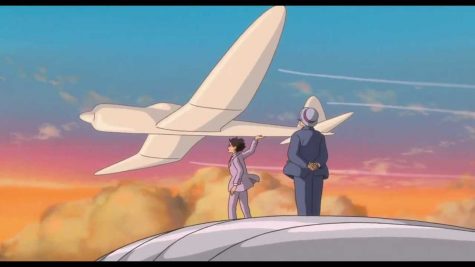 Jiro Horikoshi dreams of designing planes; the film takes us through Jiro's life and eventual success in designing the Mitsubishi A5M fighter aircraft and Mitsubishi A6M Zero, both planes used by Japan in World War II. Horikoshi was a real person who actually designed planes, but director and writer Miyazaki created a fictitious version of Jiro's life to prove that some dreams are cursed to cause others pain and suffering. In Horikoshi's case, he fixated on his dream to design planes and ignored the death toll his creations would have. A great quote that explains this is when in the movie Gianni Caproni says, "Which would you choose, a world with pyramids or a world without?" The pyramids are an amazing human achievement, but these great structures were built on the backs of slaves.
"The Wind Rises" is the type of movie I normally love. The score is lovely, the visuals are stunning (the poster for this movie says it all) and the theme of cursed dreams is unique. It plays well with the pacifist ideology that Miyazaki and Director Isao Takahata include in many Studio Ghibli movies. However, Horikosh as a character is flat. The dream he holds onto becomes his only character trait. We never see Jiro frustrated with his work or disillusioned by the Nazism and war around him. He struggles, but he is smart and there is never any doubt that he will achieve his goal. I might forgive this if the movie was not two hours long and moves incredibly slow. I expected to be wowed by this film, and I am still bitter that I was not.
Best Visuals: "Princess Mononoke"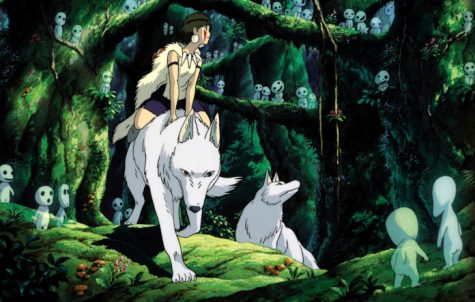 This movie is by far the most beautiful movie I have ever had the privilege of laying my eyes on. In sharp contrast to the visuals, the plot is very gritty: Prince Ashitaka journeys to find the cure for his cursed arm and along the way learns of the conflict between the nature spirits and the humans who consume natural resources to support civilization. The adventures of Ashitaka and San, a human girl raised by wolves and nicknamed Princess Mononoke by other humans, are backdropped with stunning flowers, thick forests, delicate ponds, detailed iron factories, and adorable Kodama all hand-drawn with love. 
Besides "Spirited Away," "Princess Mononoke" contains the most depth about human impact on nature because there are no evil humans and good nature. The civilization that sets out to destroy the nature spirits saves prostitutes and lepers by offering them a home, work, and fair pay. The angry nature spirits have no mercy for the humans and show little concern for their lives. The morality lies in a gray area, and the movie fails to offer answers. The maturity is carried through the intricate visuals of the film. This is one that will stay with you.
Best score: "Kiki's Delivery Service"
The port city in "Kiki's Delivery Service" takes inspiration from multiple European cities, most notably Visby, Sweden, and the music perfectly matches that European charm. The upbeat melodies and bright sound sweep me up from my chair every time I listen to the score. While I know people tend to like the score from "Howl's Moving Castle" and "Spirited Away," those movies are backtracked by more sober, dreamy melodies. The magic in the "Kiki's Delivery Service" score is its playfulness, like a child exploring every corner of a new place in order to find the most excitement. It transports you to a new world, the perfect means of escapism.
Best Male Character: Howl ("Howl's Moving Castle")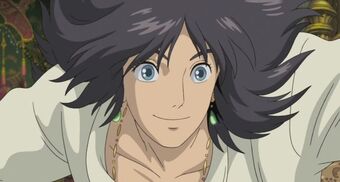 Despite my frustration with the plot of "Howl's Moving Castle," I love Howl. It's hard not to. He's not only a very powerful wizard, but his past and personality are shrouded in mystery that slowly clears away throughout the movie. He uses his magic to make himself beautiful, and with Christian Bale as Howl's English voice actor, most girls are going to say he's attractive. That's most of his appeal. But that isn't why Howl is the best male character.
Since I consume anime in unhealthy amounts, I watched all but two of the Studio Ghibli movies in Japanese with subtitles. From what I've heard and read about the English versions of the films, most of the English dubbed versions Disney produces are fantastic. Daveigh Elizabeth Chase, Billy Crystal, Susan Egaan, Emily Blunt, John Krasinski, Micheal Keaton and Tina Fey all make appearances in Studio Ghibli movies, and that is not even a full list of stars. You cannot go wrong with the Japanese or English versions of the films. Yet, Bale loses the childish excitement and selfishness of Howl that makes him a three-dimensional character. I mean the man throws a tantrum over dying his hair the wrong color. Under all this mystery we get an egotistical immature fool who slowly learns how to love someone besides himself. It comes across well in Japanese, but Bale is too Batman to capture that juvenile attitude. But I guess if you want everyone's favorite hot man, then go listen to Bale be a wizard.
Best Female Character: Kiki ("Kiki's Delivery Service")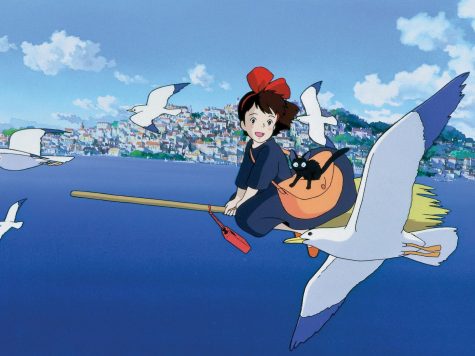 "Kiki's Delivery Service" was the first Studio Ghibli movie I ever watched. "Kiki's Delivery Service" is about a 13-year-old witch who leaves home for a year in order to discover her powers. She settles at a port city and, as flying is her only power, starts a delivery service. 
I saw the film in theaters during my senior year in high school. Kiki instantly jumped out at me as a strong and independent girl struggling to find her way in the world, someone I seriously related to as I prepared to leave for college. She worries about her black outfits, her income, her loneliness and her job. In her adult life, Kiki loses herself. She learns the power of failure and the truth behind the passion. While these morals are often cheesy coming-of-age themes, these lessons resonate well with the college experience. It makes Kiki easily relatable and easy to root for. 
Cutest Romance: Shizuku Tsukishima and Seiji Amasawa ("Whisper of the Heart")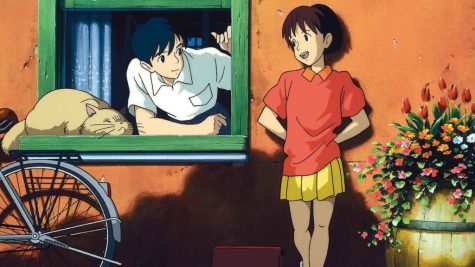 This movie is half a meme because the first half of the movie seems fixated on a Japanese translation of "Take Me Home, Country Roads." Once past the meme, what is left is a beautiful love story. Shizuku sets out to discover the mysterious Seiji, who happens to sign off on all the library cards of the books she reads. Once they find each other, Seiji inspires Shizuku to follow her dreams of becoming a writer while he pursues his dream of making violins. Their relationship is not only filled with cute teasing, but they also push each other to find their best selves. It's pretty hard to find a relationship on screen that is as adorable as it is healthy. 
Cutest Friendship: Chihiro and Haku ("Spirited Away")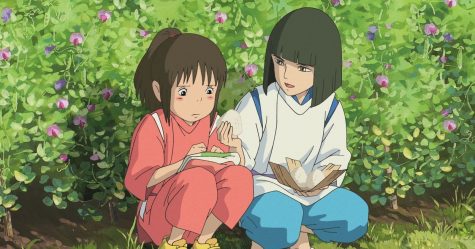 I've spoken at length about Chirhiro showing her friend Haku love. Now I will speak about my favorite dragon boy Haku. Without Haku, Chihiro would have died in the first 20 minutes of the movie. He takes her in, teaches her about the spirit world, and acts as a guide to her finding her way home. Did I mention he's a dragon with magical powers? Also, his character design is my favorite in all of Studio Ghibli and possibly all of the anime I have consumed. 
The friendship between Chihiro and Haku emphasizes a brother-sister relationship. They both take care of each other and remain loyal throughout their adventure. When they meet, it feels as if the two have known each other their whole lives. It's very lovely chemistry to watch.
Most Iconic Character: Totoro ("My Neighbor Totoro")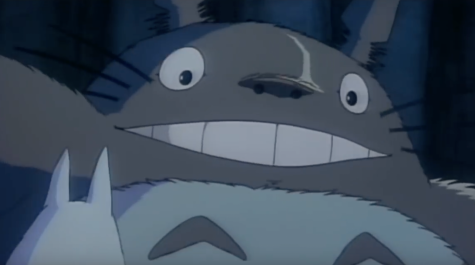 If you've ever wondered what that little bunny-like monster on every Nothing more perfectly represents Studio Ghibli than its fluffy mascot. It makes sense why Totoro is the animation studio's mascot. Nods to the Shinto religion, animism and elements of traditional Japanese mythology peak out as Easter Eggs or serve as major plot points in many Ghibli films. Nature's magic that comes out from a simple forest exploration or beautiful flower field compose most films and memorable scenes from Ghibli. Totoro, as an animistic kami (or Japanese god-like spirit) who brings magic to the new country life of protagonist sisters Mei and Satsuki Kusakabe, perfectly embodies all that is Studio Ghibli. No wonder the character is so famous. 
Most of the Studio Ghibli films are available to watch on HBO Max. "Grave of the Fireflies" is available on Hulu. 
Email Emilee at [email protected] or follow her on Twitter @emileekleinn