Staff Picks Playlist: Editors chime in with their favorite songs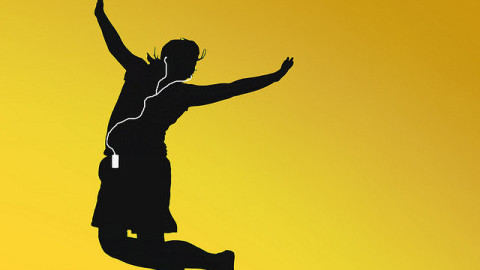 Music has a way of bringing  people together. Plato once said that music, "gives soul to the universe, wings to mind, flight to the imagination and charm and gaiety to life and everything." In the spirit of Plato, the Amherst Wire is sharing some of our favorite songs. Check out the music videos to accompany our best selections and don't forget to #GetWired all day long with our new playlist on Spotify at the bottom of the page.
Alex Lindsay: "Cape Of Our Hero" by Volbeat
Volbeat will always hold a special place in my heavy metal loving heart after I saw them open for Metallica and Lamb of God back in 2009. "Cape Of Our Hero" is an extremely emotional song that deviates from their heavier sound and the music video conveys the depth of  that emotion. Volbeat is a band that I will always recommend to people who are in need of fresh music. Don't let the clean, Elvis Presley-style vocals fool you, this band is heavy and have some of the best live shows that I've ever seen. They are currently working on a new album which should be out in the near future.
Zack Tobin: "The Funeral" by Band of Horses
The song was released on the 2006 album "Everything All The Time."  In my opinion, it's  an anthem for sad songs. "The Funeral" is fantastic to listen to when you're feeling down and need an outlet for release.
Nia Decaille: "Blow" by Beyoncé
I love listening to this song on my way to class, at a party or hanging out with friends.This track is also great for working out or when you're alone in your room with your ear-buds in. It's from Beyoncé's latest album and  embodies the sultry and soulful approach that we all love in every R&B single. The song's key ingredients:  70's funk,  layered with Beyoncé's soulful melodies of sex and poise give it a fun and flirty energy. The guitar riffs and 80's skater rink/disco theme remind us of artists like Prince and Diana Ross. Provocative like a lot of Beyoncé singles, "Blow" is sassy and sex positive.
Hae Young Yoo: "Blackbird" by The Beatles

"Blackbird" is my favorite song by  my favorite band, The Beatles. I started listening to them in the 7th grade, and I haven't stopped. The song always gives me hope and strength and never fails to make me smile when I listen to it.
 Kerry O' Connor: "Waiting On A Sunny Day" by Bruce Springsteen 

Growing up, Bruce Springsteen was always playing in the background of any car ride or family party.  It's not Christmas time until Springsteen's version of "Santa Clause is Coming to Town" is playing. I chose "Waiting On A Sunny Day" because it's my favorite Springsteen song for a variety of reasons. It's uplifting and inspiring, the one song that can cheer me up on a cloudy day. It reminds me of home and my parents especially. It reminds me of my best friend and how we used to put it on repeat and dance around our dorm room freshman year. It's my sense of  comfort and something familiar to look forward to.
Katherine Ferrante:  "XO" by John Mayer

Beyoncé is the queen, there is no question about it, but John Mayer is definitely a worthy competitor. His cover to Beyoncé's "XO" is amazing. This is the first song on my SoundCloud playlist that I listen to before I fall asleep at night. Needless to say, I'm snoring before it ends because his voice is  beautiful and soothing.
Matt Gingras: "Bleeding Out" by Imagine Dragons

I chose "Bleeding Out" because I feel there's a lot of emotion behind it. I get something different depending on what mood I'm in–it's versatile. I can get motivated, cheer up or listen to it in a bad mood. It's a song that I can listen to on repeat for an hour and never get sick of it.
Sarah Robertson: "Cigarette Daydreams" by Cage the Elephant

I love "Cigarette Daydreams" because it's the kind of sad song that falls instead of crashes. It's  a soft, innocent song, which is uncharacteristic of Cage the Elephant. However, I think venturing into uncharted territory paid off for the band. Cage the Elephant is one of my favorite bands and I think their newest album, "Melophobia," is their best yet. I chose Cigarette Daydreams off this album because it isn't their best song but,  it's easy to listen to and sing along.
Vincenza Parella: "Dollhouse" by Melanie Martinez

First discovered through the TV series "The Voice" in 2012, New York native Melanie Martinez has gone on to create her first EP "The Dollhouse." Her song "Carousel" was recently featured in the extended trailer for "American Horror Story: Freak Show." I love her music because it's  catchy, but defined by a dark edge with a whimsical feel that you can get lost in for hours.
Mitch Scuzzarella: "Doses and Mimosas" by Cherub

"Doses and Mimosas" is the type of  song that'll make any person feel like they can sit at the "cool kids" table. The song is being heavily sampled lately by DJs and has a smooth rhythmic quality with falsetto reminiscent of Sam Smith. It's the kind of song I want to hear in the background as I spend my last weeks at UMass with my closest friends.
Robert Rigo: "Elevate" by St. Lucia
Whether you're studying, driving in your car, or hanging out with your friend's St.Lucia is always a good choice. Their song "Elevate" incorporates a Phil Collins sort of vibe with a "roll your windows down and drive down the coast" kind of sound that fits any good time.
Also, be sure to follow us on Spotify at amherst_wire and check out our latest tunes to #GetWired:
Follow the Amherst Wire on Twitter @AmherstWire.