Slydde works its way to Amherst
The mobile app allows users to order, pay and tip for drinks from their mobile device.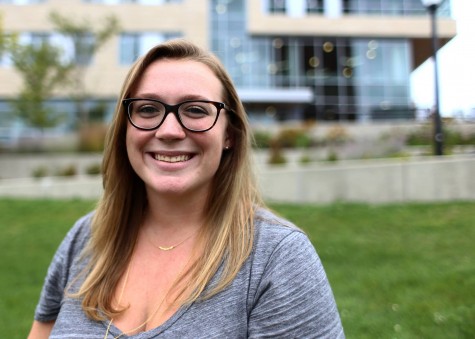 More stories from Katie Bowler
Last spring, University of Massachusetts Amherst alumnus, Peter Levin sought to change the local bar scene.
After he graduated the previous December, Levin developed the idea for Slydde, a mobile application that allows users to order, pay and tip for food and drinks on their smartphones, in hopes of eliminating time spent waiting in line at restaurants.  Levin worked closely with co-founders Javier Quinonez, Ian Kennedy, and Nate Beaumont, to make the app a reality. In order for Slydde to be successful, said Levin, they knew it had to be extremely user-friendly.
"The experience itself had to be very simple, very convenient, and very fluid, from the moment you opened the application to the moment you had drinks in your hand," said Levin.
The four co-founders of Slydde work with the app full-time, while a team of 14 students from different universities in central and Western Mass., including UMass Amherst, intern part-time.
Slydde has partnered with a number of restaurants and bars in its headquarters, Worcester, Mass. Given its success there, the service should fare well in Amherst, Levin said, a college town with many local businesses.
"[Slydde] is growing at a steady rate in Worcester and there are a lot of exciting things happening," said Levin. "But in the next couple of months, we definitely plan on getting things in the pipeline in Amherst."
In October 2015, Slydde hosted a demo at Stacker's Pub in Amherst Center. Since then, the app has undergone multiple renovations to be more user-friendly. According to Robert Lyons, general manager of Slydde Amherst, the app now features a rewards program, a new user face and food menus.
"I think [Slydde] will spread like wildfire [in Amherst] because there isn't really a product on the market that does what Slydde does," said Lyons, a junior finance major at UMass Amherst.
Both iPhone and Android users can download Slydde and create a free account manually or through Facebook. After they add their payment information, users start ordering through the app.
The app displays nearby pubs and bars, Lyons explained. When users select one, a menu pops up and the user can place an order. Bartenders or servers are then notified of the order through the app and, when the order is ready, the user receives a notification.
Each drink order is assigned a color and number sequence, which corresponds to a mat on the bar. After processing an order, bartenders place the drinks on the appropriate colors and users show them their code before picking up the drinks. This makes the process less confusing for users, said Lyons, and helps the wait staff know who ordered what.
The food portion of the app works a little differently.
"For restaurants and venues that provide table service, you can sit at a table and order as you would with a waitress, then the waitress can bring it over," he said. "It's delivered right to you, almost to your mouth."
Users can order their food ahead of time and pick it up later. In that case, Slydde asks for a first name to designate each order.
Currently, Lyons said in an email, Slydde is putting together a petition to implement the app at Baby Berk, Pita Pit and other on-campus eateries at UMass.
As for the new rewards program, users now gain points every time they use the app.
"You're taking away the inconvenience of getting the bartender's attention and waiting in line trying to close your tab," said Lyons. "And you're also getting rewards for doing something you do on a regular basis."
Users automatically receive up to 50 points after downloading Slydde. After that, they receive 10 points for every $1 they spend. The point system allows users to earn different prizes, like Slydde T-shirts or a chance to win the Mystery Box.
"[The Mystery Box] is our biggest reward. It can be anything from concert tickets to sporting events, or it could just be merchandise. You never know!" said Lyons.
Winners of the Mystery Box receive a visit from Slydde's mascot, a penguin, who delivers the prize.
"Not only are you going to get this outrageous prize that hopefully can turn a bad day into a good day, but you also get to interact with the penguin while someone from the app thanks you for using," said Lyons enthusiastically.
Levin and Lyons, both optimistic about an expansion to Amherst, said they hope the app will be in use by next semester.
Correction: A previous version of this article did not include the co-founders' names. 
Email Katie at [email protected] or follow her on Twitter @bowler_kathryn.