"The Sopranos," the gift that keeps on givin'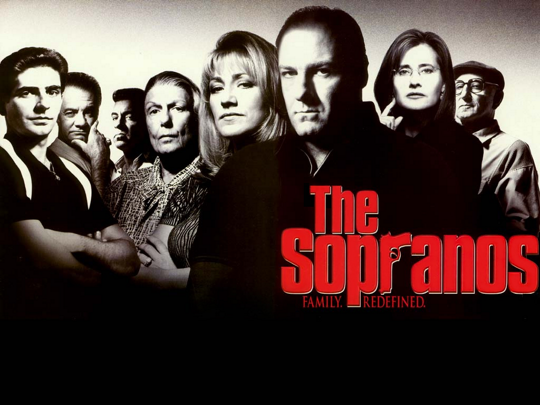 It's rare, almost unheard of, that an off-the-air television drama can still be relevant 17 years later. Older shows often feel dated by the acting, writing or format in which it was shot; it can be boring and painful to watch them five, and even worse, 10 years later. However, David Chase's epic television drama, "The Sopranos," is a 17-year-old show that continues to have cultural and cinematic relevance and influence in the modern day television landscape.
During its eight-year run from 1999 to 2007, "The Sopranos" acted as an usher to the era of excellence in television drama, laying the groundwork for shows that have been released since. The show had a peak average of 18.2 million viewers in 2002 and at one point, was regarded by critics as the most groundbreaking and greatest television series on the air at the time. After nine years of being off the air, this assertion still holds true today.
It felt like a fresh breath of air after watching all 85 episodes of "The Sopranos" this past winter. The dialogue and acting are on their own level of greatness in the authenticity of James Gandolfini's execution of Tony Soprano. The cinematography alone is comparable to the work of Martin Scorsese or Orson Welles. The slow pans of Soprano standing with New Jersey in the background are flawlessly done and each shot sets up the mood for the oncoming car scene.
This show was the first of its kind. A dramatic, serial television series chronicling the life and times of an anti-hero, or in this case, Soprano, while simultaneously revealing the problems and anxieties he suffered from.
This gave way for audience development. As audiences watched the trials and tribulations of Soprano unravel before their eyes, they were able to relate and sympathize with this type of character, setting a precedent for future shows like Showtime's "Dexter." Protagonist Dexter Morgan murdered his way into plot points season after season, yet audiences were taken in by the human side of this "heartless" criminal killer, curious to see how he would keep his "little secret" to himself again this time.
This format was adopted and used by critically-acclaimed shows in the characterization of their main characters, including "Mad Men's" Don Draper and "Breaking Bad's" Walter White. Without Tony Soprano there would be no Walter White or Don Draper. "Mad Men" series creator Matthew Weiner worked as a writer on "The Sopranos" during its run, influencing him when it came time to craft his own series.
"The Sopranos" also touched upon increasingly serious topics such as gender roles over the course of its time on television, and exploring other themes like substance abuse, tense family dynamics and mental illness, themes still relevant in many shows today.
More recently, the Netflix original series, "House of Cards," portrays Frank Underwood's wife, Claire, as the anti-hero who shatters gender roles with her power in politics. She mentioned in season one that she never wanted to be coddled, and that Frank was the only one to understand that; she is modern day Lady MacBeth, urging on Frank's ascension to power. Not only that, but she has her own agenda as well, most notably during season two when she reveals she was raped by a man who is now a high ranking military general, using this to lobby for a bill that reforms the military's prosecution of sexual assault.
However, at the time of "The Sopranos's" airing, such controversial themes were a first for television, which made this a bold move for the show. HBO and other premium channels such as Starz and Showtime had little to no original series on air, so there wasn't much coverage or competition there. The sitcom hailed supreme on network cable television where the biggest drama on air was the love affair between Rachel and Ross on "Friends." Cable was playing it safe due to FCC standards and premium networks were barren.
After the introduction of "The Sopranos," HBO became a solace for an audience in search of movie-quality camera work, acting and writing in a television series. This set up the path for HBO to produce breathtaking series in the future like "The Wire," "Boardwalk Empire" and "Game of Thrones," which edged out the show for the top when it reached a peak average of 18.4 million viewers in 2014.  
Although some of the references feel a bit dated, they do not detract from the overall value and influence "The Sopranos" still holds in the world of television today. Gandolfini may be dead, but Soprano lives on forever.
Email Brett Reardon at [email protected]