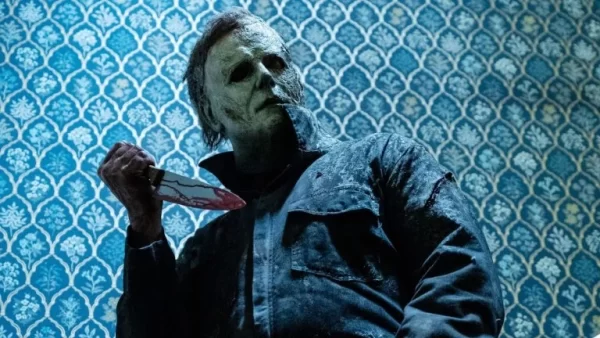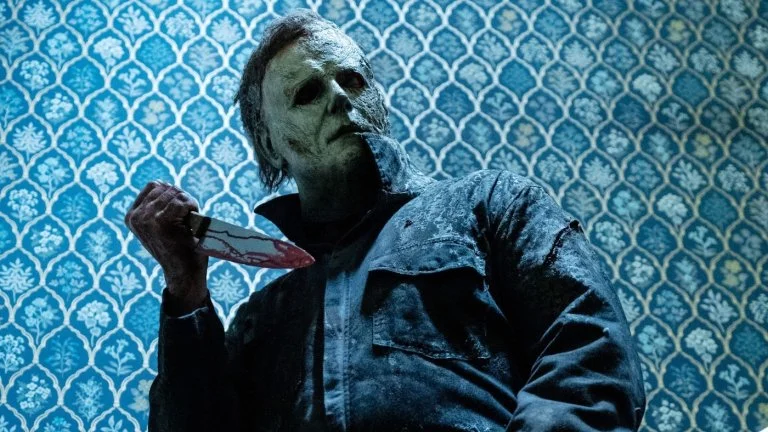 With Halloween approaching around the corner, the Amherst Wire Staff lets you in on some of their favorite scary movies to enjoy during the Halloween season. 
Isabel Guilmette, Editor in Chief 
"Nope"  Directed by Jordan Peele, 2022
One day you guys will start rating horror movies fairly and recognize them as the trailblazers of cinema, and then I will rest properly. "Nope" is "Jaws" meets "Alien." A meticulous script, a stellar cast (Keke Palmer I love you), and a plot that takes you to its climax and then flips the genre on its head. Nope is what Cowboys vs Aliens wishes it was. I will also (SPOILER) never get that digestion scene out of my brain.
Taylor Lee, Managing Director 
"Scary Godmother" Directed by Ezekiel Norton, 2003 
Scary Godmother. I don't remember much about the actual storyline but the animation in the movies were so clunky and weird-looking as well as the character designs. I can still remember the main villain's eyebrows. Those movies also taught me how to make Microwave S'mores! It's one of those movies that I always swear felt like a fever dream and I can still remember sitting in front of the TV at my old house watching it.
Patrick Shea, Creative Writing Editor
"Coraline" Directed by Henry Selick, 2009
Coraline is virtually an annual tradition. It's endearing yet eerie, filled with child-like wonder but also unsettling imagery that can't leave your mind once it arrives. The animation is inspiring and doesn't get near the appreciation it deserves, while the story reminds us to be grateful when we can, no matter how small the object of our gratitudes will be. Also it has a jumping mouse circus. So sick.
Cassandra Salot, Entertainment Editor 
"Halloween" Directed by John Carpenter, 1978
The "Halloween" movie series are a set of classic films to stream during the Halloween season, but notoriously the original first one directed in 1978 is just too much of a classic. Honestly, the movie is such a favorite of mine that I watch it even when it's not Halloween time. I think it defines Halloween time, it's not too bloody and gory like today's horror movies and it just the right amount of terrifying and eary to keep you up at night terrified at the idea of Micheal Myers possibly being in your closet. It is simple and sometimes simple is best. 
Gabby Burdick, News Editor 
"Pearl" Directed by Ti West, 2022
My favorite scary movie as of right now is Pearl. I don't watch a lot of horror movies because I hate gore, but I thought Pearl was the perfect mix of slasher film and psychological thriller. A24 films often do a great job in setting a very eerie and disturbing scene, this is exactly how Pearl made me feel. Especially because of the protagonist, Pearl, who is a completely unpredictable character. You have no idea at any point what she's going to do next, and I think that's what really makes the movie scary. 
Brooke Wallenstien, Lifestyle Editor 
"Jennifer's Body" Directed by Karyn Kusama, 2009 
One Halloween movie that I recently discovered my love for is "Jennifer's Body." What I like about this movie is the combination of it being a slasher film with comedy as well as highlighting themes and issues that are still relevant today. What is also interesting about this movie is its examination of complex relationships people have with one another, while also giving substance and depth to female characters. I have to note there are out-of-day language that would not be considered acceptable today nor were acceptable back then. In an overwhelming male genre this was one of the first horror movies in childhood that brought a female point of view, which was very rare at the time. One of my favorite moments from the movie was when Megan Fox's character breaks into the other character's home (played by Amanda Seyfried). That scene sets the tone for the kind of horror and gore we see throughout the movie.
John Ruggiero, Sports Editor 
"The Haunted Mansion" Directed by Rob Minkoff,  2003 
My favorite Halloween movie is The Haunted Mansion with Eddie Murphy. I am not a big scary movie guy but I remember watching this as a kid. I have not watched it in a while but I remember it having a good mix of funny/scary especially for a kid. It simply reminds me of being a kid and watching Disney movies.