Cymbal: The app where music talks
A Q&A with Cymbal Co-Founder Gabe Jacobs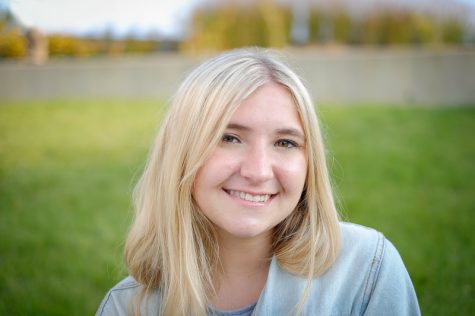 More stories from Jordan Allen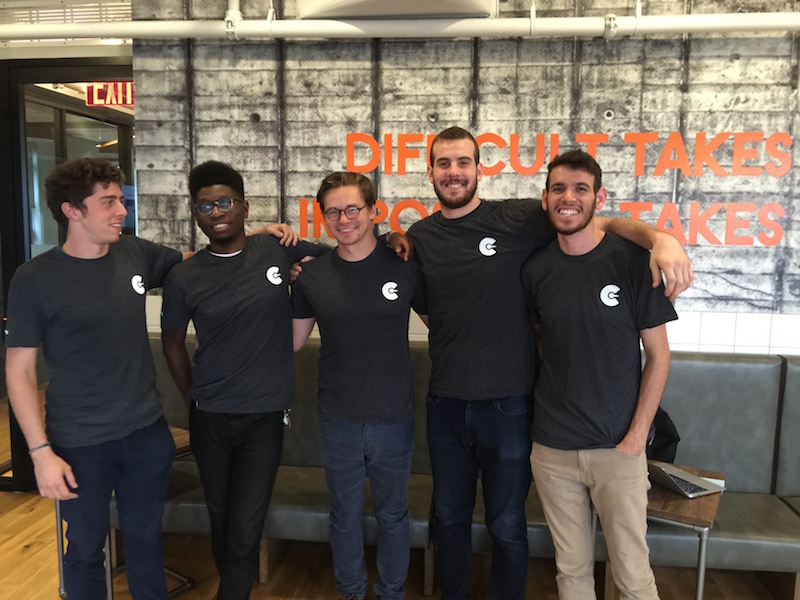 In their senior year at Tufts University, Gabe Jacobs, Mario Gomez-Hall and Amadou Crookes founded Cymbal, an app that seamlessly combines social media and music.
The idea was to create a place where users could share their "song of the moment," and use it to connect with people who have similar music taste.
Cymbal offers their users a selection of more than 20 million songs through Spotify and Soundcloud. When a song is shared, the music does more than speak for itself. For the Cymbal user, it's a new form of self-expression.
Jordan Allen, Amherst Wire assistant entertainment editor, spoke one-on-one with Jacobs.
JA: How did you come up with the idea for cymbal?
GJ: I used to run this music blog called Lower Frequencies. I started it in high school as a personal project, but the idea was similar to Cymbal. I would put up one song a day that I really liked and thought other people might like too. I wrote a little blurb about each song and that was it. No album reviews, no music news, no interviews — just one song a day.
It stemmed from the idea that there was an overload of music content on the internet. Listening to music takes time and energy and most people are only willing to listen to a few new songs a day. So I thought, let's make this simple, let's make this about quality over quantity.
I stopped writing for the blog in college because I didn't love that it was all about me. The best part of music is the fact that we can share it with each other. That's sort of our motto at Cymbal. Why should I be the only one with a music blog when there are so many people out there with unbelievable, unique tastes? They should be curators. They needed a tool that makes the process of sharing easy. That's how Cymbal came about.
JA: How would you explain Cymbal to someone who doesn't have it? What do you think it's about?
GJ: A lot of people [say] that we are the "Instagram for music." That's a flattering comparison, and admittedly it's an easy way to understand the basic functions of Cymbal. You follow people and are presented with an updated feed or playlist where each song is a friend's current song of the moment. You can play the feed, view people's profiles, comment, like and explore.
All this said, we think we are really different from Instagram. Something that makes Cymbal really unique is that there is a shared source of content. People are choosing from the same massive library of Spotify and SoundCloud songs. Thus, we have the ability to crowdsource like no other. We can connect you with people we know you will like based on what you decide to share.
So when I describe Cymbal to people, I like to focus on the community. It's about expressing yourself musically and finding like-minded people who you can learn from and who will expand your musical taste.
"
It's about expressing yourself musically and finding like-minded people who you can learn from and who will expand your musical taste."
— Gabe Jacobs
JA: Developing an app seems complicated. How did you do it?
GJ: Yes, it's pretty hard. Computer science is incredibly daunting when you first get going with it. You are a so-called n00b. I started to make apps in high school and I can vividly remember spending a month simply trying to get the iPhone to play a sound. It was so frustrating. When it finally works though, there is this amazing feeling you get. It makes you feel one step closer to making magic.
So yes, making apps is really difficult, especially complicated ones that involve a network of people using it all at once. The way I did it is by surrounding myself with an amazing team of people that all feel as passionately about this as I do. I owe a ton to Amadou, Mario, Charlie, Sam, and all the others who helped us.
JA: Have you ever created another app? Or do you plan to eventually make one?
GJ: I haven't made any apps since Cymbal, but I've made a bunch of apps before Cymbal. Amadou and I worked on an app called Marko (it's no longer available) which allowed people to post pictures to specific locations and only allow other people to see those photos if they were in that location. We think of this as our "baby startup." We learned so many valuable lessons from working on Marko and only by making those mistakes were we able to do Cymbal right.
JA: This is the first app that I've ever used that's combined social media and music in such a concentrated way. What kind of environment do you think this combination facilitates? What's the best part of the community?
GJ: That's a great question. I think it makes you think a lot about yourself, where you fit in, and what you can contribute to the people involved in Cymbal. What's awesome about the community on Cymbal is that within it, there are hundreds of smaller communities. There's a place for people who love rap, a place for people who love folk, metal, hip hop, electronic, etc. There's a group of people that you belong with, who are waiting for you to join and contribute too.
It's a give and take system. The magic occurs when you are finding songs from other people, and then giving them songs they would like too. I really like that Cymbal fosters an environment that encourages you to reach out of your comfort zone and interact with people you might not know. There is a love for music all around the world. It's Cymbal's job to connect those people and create communities that should already exist.
JA: What's your favorite feature that Cymbal has?
GJ: One thing that excites me the most is the recommended people section. Cymbal has the ability to match you up with your "musical soulmate" and that is really powerful. If Cymbal is about sharing only the songs you love, then over time, we have a really good sense of your taste and what you might like. If you cross-reference that with our user database, we can find you the perfect profile. It's a hard technical challenge, and we are still working out the kinks, but it's certainly one of my favorite features.
JA: Anything new in the works for Cymbal?
GJ: I can't say too much, but you should be excited! I can tell you that we're thinking really hard about the two sections where people consume music in the app: the feed and explore. It's really important to create the best experience in both those sections. It's about creating a seamless listening experience, while also letting the social elements thrive."
JA: What's next for you guys? Any new app ideas?
GJ: We have breakfast as a team every Friday and I'm pretty sure an app/invention idea is pitched every time by someone. That said, we're all in on Cymbal. This is our baby and we're not going to stop until it's everything we dreamed of.
Email Jordan at [email protected] or follow her on Twitter @jordan_alllen.