Everything you need to know about Question Four
If the referendum passes, the law would go into effect Dec. 16.
Of the referendums on the Nov. 8 ballot, marijuana legalization has gained national attention in its different forms across the country. In Massachusetts, it takes the form of Question Four, titled the "Regulation and Taxation of Marijuana Act."
The referendum would legalize recreational marijuana use in Massachusetts, allowing the state to join Washington, Colorado, Alaska, Oregon and Washington, D.C. — places that have already legalized the drug.
In advance of the decisive election, both sides of the argument are heating up.
The latest poll from WBZ and UMass found that 53 percent of likely voters support legalization, while 40 percent are against it and seven percent remain undecided.
Pro-marijuana activist Rick Steves gave a talk at the University of Massachusetts Amherst last week about Question Four to a crowd of about 100 students and community members. He said the question should be debated in a pro-civil liberties manner, as opposed to pro-pot.
"The most dangerous thing about marijuana is the fact that it's illegal," Steves said.
The writer, best known for his travel guides, serves as a board member for the National Organization for the Reform of Marijuana Laws.
"Once you take the illegality out of [marijuana], it becomes less sexy," Steves said.
But a number of state officials are taking the opposite stance. Massachusetts Treasurer Deb Goldberg (D-MA) and Governor Charlie Baker (R-MA) are opposed to legalization.
However, many elected officials, health care experts and legal professionals and organizations have voiced their support for the initiative.
If the referendum passes, the law would go into effect Dec. 16. To legally sell marijuana, businesses would have to be licensed by the state, similar to alcohol.
Massachusetts would establish a "Cannabis Control Commission" composed of three members, appointed by the state. The members would be in charge of licensing dispensaries and overseeing rules and regulations related to marijuana.
Additionally, a cannabis advisory board would be appointed by the governor in order to assist the commission in their research.
All marijuana products would be subject to a 3.5 percent state excise tax. Cities and towns will also have the option to add up to a 2 percent local tax, according to the referendum.
Selling marijuana anywhere other than a dispensary would be illegal, but residents could grow up to six plants for personal use. They would be allowed to give up to one ounce to another person without payment, according to regulations detailed in the referendum.
As with alcohol, individuals will have to be at least 21 years old to possess or purchase marijuana through regulated state dispensaries. Public consumption of marijuana would be forbidden.
Cities and towns retain the power to decide whether they want "marijuana establishments" that sell the drug in their communities, according to the referendum. This has been the case since 2012 when the state legalized medical marijuana.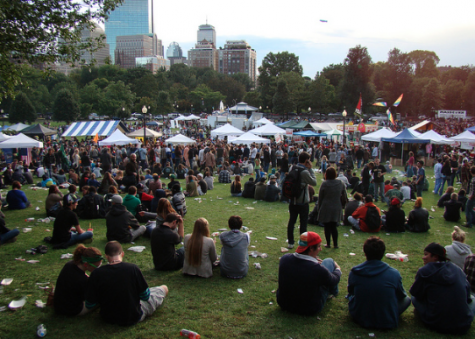 Further, all products sold by dispensaries must be cultivated on site. And it must be done securely — behind closed doors and away from the public.
A provision banning "open containers" for those operating motor vehicles, similar to that for alcohol, would also go into effect. According to the referendum, an open container is defined as a "package containing marijuana or marijuana products [that] has its seal broken or from which the contents have been partially removed or consumed."
Like alcohol and tobacco, sales of marijuana products to minors would be forbidden. Smoking bans already in place for tobacco will be applied to marijuana.
The University of Massachusetts states in their official drug policy that they will still follow federal law, which prohibits "the use, possession and/or cultivation of marijuana at educational institutions," both recreational and medicinal.
"The university will continue to enforce its current policies regarding controlled substances," the policy states.
In August 2016, the state put together a Citizens' Initiative Review Pilot Project, which was made up of 20 members from different demographics across the state meant to mimic the actual demographics of Massachusetts.
The group was presented with research and arguments from professionals both neutral and on opposing sides of the initiative. At the end, the group was asked to come up with a list of pros and cons of legalization.
For evidence in favor of Question Four, the review board cited legal, regulated marijuana as being safer than "black market" marijuana, which could be laced with other substances.
Economic benefits that would stem from the new laws, including an increase in jobs in the fields of growing, selling and regulating marijuana were also acknowledged. Ending the prohibition of marijuana would lead to a surge in new tax revenue for the state and towns.
The group said new laws would make it easier for both patients and health providers to access legal marijuana and cannabis extracts as an alternative to potentially dangerous and addictive opiates, which has been a growing problem throughout the state in recent years.
The panel also expressed some concerns, citing a black market in Colorado that "continues to thrive and change."
Further complicating things, there is no test to conclusively prove if a driver is under the influence of marijuana, and debates continue over whether teen marijuana use and motor vehicle crashes have increased in the states that have already passed legalization.
Email Cameron at [email protected]
About the Writer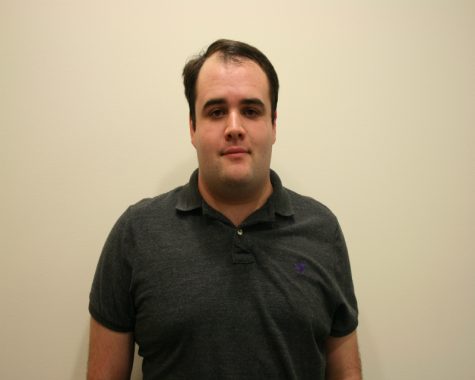 Cameron Merritt, Contributor