UPDATE: Authorities identify Southpoint fatal shooting victim
AMHERST –  One man was fatally shot and another was hospitalized late Friday night inside a Southpoint apartment on East Hadley Road, according to the Northwestern District Attorney's office.
UPDATE, Sunday 5:35 p.m.: The DA's office released a statement Sunday identifying the deceased as Jose M. "Joselito" Rodriguez, 31.
The second victim, a 28-year-old man, is being treated for multiple gunshot wounds at the UMass Memorial Medical Center in Worcester. The DA has not yet released the identity of the second victim.
Still, no arrests have been made, according to the DA.
Police said Saturday they do not believe that the shooting occurred at random, and that the incident does not pose a threat to the general public. The incident occurred 10 minutes from the University of Massachusetts Amherst campus. 
Between 11:30 p.m. and midnight, Md Nazul Islm, a graduate student at UMass Amherst, heard the shooting. He said he heard two shots, and screaming outside shortly after.
"Once I heard the shot, I was wondering what was going on," Islm said. "It was a Friday night so I thought people might be messing around and having fun but then I saw the police."
Islm recalled seeing police with dogs walking around the back of the complex not long after the shooting.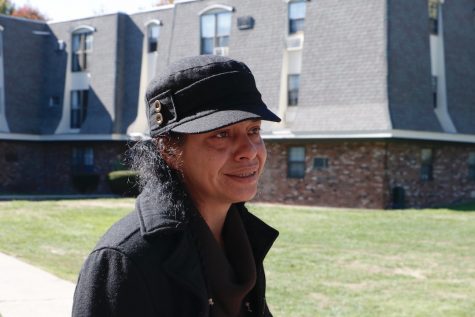 Marilyn Rodriguez, of Holyoke, was visiting family in Southpoint Friday night. She was lying on the couch at the time of the shooting. One of the bullets went through the wall of the room she was in.
"The cops said I was really lucky, I would've been the one [to get hit by the bullet]," Rodriguez said.
For Southpoint residents like Cheyenne Lewis, the shooting came as a surprise.
"I couldn't believe this was really happening in South Point," Lewis said. "In a small town like this everybody knows everybody…it's a tight-knit community."
Lewis expressed concern about the safety of her 11-month-old son, saying she moved out of the Bronx to escape the violence.
"To look out the window here and see the same thing is sad," Lewis said.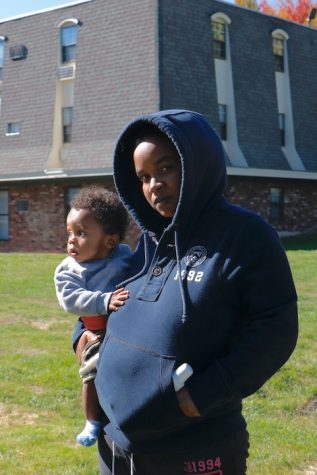 While some residents insisted South Point is a safe community, others like Shuvashish Kundu, who moved to Amherst from Japan, expressed concern Saturday.
"It's really scary," Kundu said, "We heard bullets outside the window and our whole family laid down on the ground."
Kundu said that his children now want to move out of South Point. 
Amherst Police, Massachusetts State Police attached to the Northwestern District Attorney's Office and MSP Crime Scene Services continue to investigate the incident.
As the investigation continues, the Amherst Police Department asks anyone with information contact them at (413) 259-3015 or text an anonymous tip to 274637.
Police say more information will be released as it becomes available.
Amherst Wire staff Wei Cai and Bryan Bowman contributed reporting.
Email Morgan at [email protected] or follow her on Twitter at @HughesMorgan_ .