Massachusetts voters mark their ballots Tuesday
UMass journalism students hit the polls to interview voters
AMHERST — Students at the University of Massachusetts Amherst and residents of the town headed to the polls Tuesday. Many cast votes for Democratic candidate Hillary Clinton, and some opted for third-party candidates Jill Stein and Gary Johnson.
UMass Amherst journalism students talked to voters outside of the Bangs Community Center precinct in Amherst Tuesday afternoon. Despite a lack of support among Massachusetts voters, Republican candidate Donald Trump was declared the next president of the United States early Wednesday morning.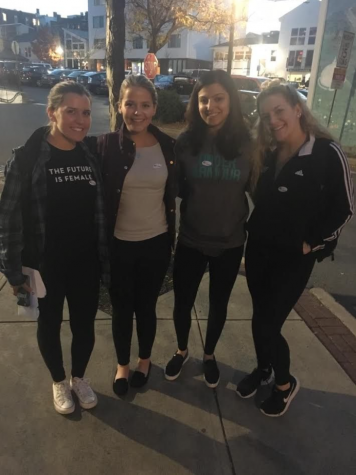 UMass Amherst students Theresa Burke, Colleen Kirby, Natasha Bitak and Justine Panucci voted in the presidential election for the first time in their lives. For these students, voting for Clinton was a "no brainer."
"Above moral characteristics is qualification, and Clinton is just more qualified and better fit for the job," Bitak said. "Electing a woman in office would set a precedent for future elections and for other countries around the world."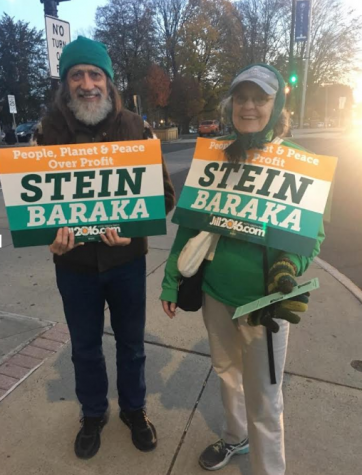 Barbara and Hendrik Van den Berg stood on the corner of Pleasant Street and Amity Street from early afternoon until after 5 p.m., advocating for Stein.
"We're out here supporting Stein and Baraka because media doesn't cover them," Van den Berg said.
Van den Berg said she feels no other party has been speaking out consistently on important issues such as the environment, peace and education.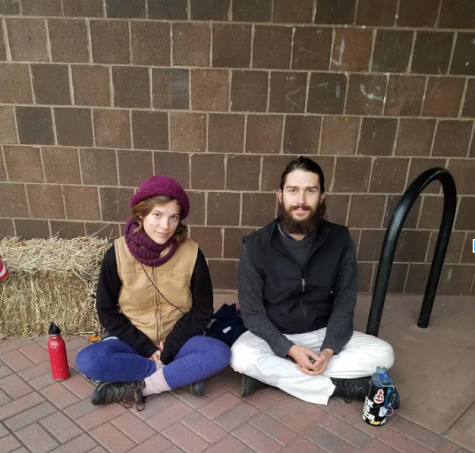 Alice Grendon and Dunan Herman-Parks meditated outside the poll to offset the fear that many voters have pertaining to this election.
"It's like when someone dies in an action movie, a part of you feels like it dies when you watch it," Grendon said.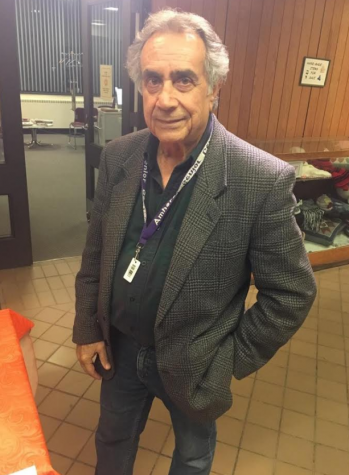 Kaz Romani, who helped run a bake sale for the Amherst Senior Center outside Precinct 5, believes that providing education and strong health care to the American youth is the most important thing for ensuring a future led by a strong government.
"The youth drives our future," Romani said.
If Americans want to see change, they need to put in some kind of effort and take the initiative to create the impact they want to see, Romani said. In order to create positive change, we have to inspire the masses, particularly the younger generations because "it's impossible to swim upstream," Romani said.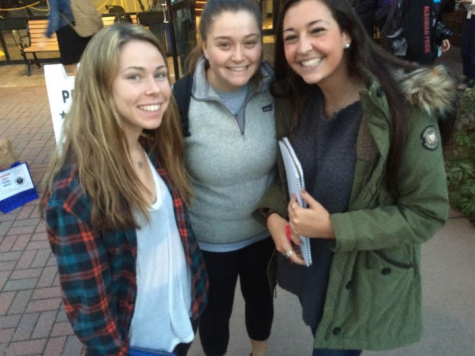 Clair Hegarty and Annie Malloy, sophomores at UMass, both voted for Clinton because they felt she was "the best option."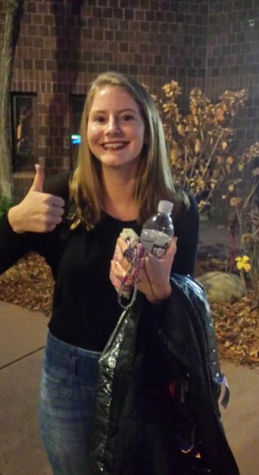 Julia Riordan, a UMass journalism student, voted for Jill Stein because her personal beliefs aligned best with Stein's policies.
"It's a horrifying race, I think the two party system we have is discouraging," Riordan said. "Vote for your conscience."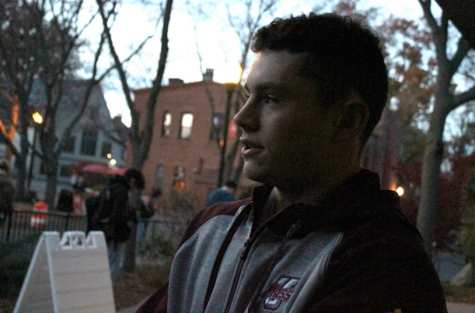 Nolan Kessinger, 18-year-old UMass Amherst student, voted for third-party candidate Johnson. He chose Johnson not because the Libertarian platform appeals to him, but because he didn't feel confident in either of the primary party candidates.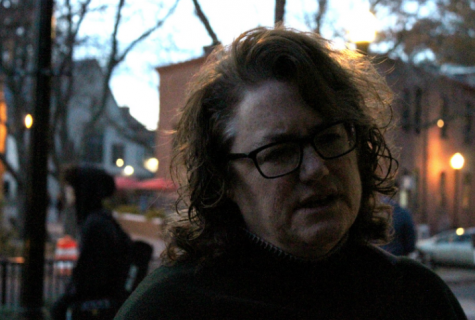 Cammie McGovern, 53, and her son Ethan both voted for Hillary Clinton. McGovern hesitated when explaining her choice.
"Uh, because, let's have a sane … no, uh because she's the most qualified candidate."
Ethan did not hide his feelings. He voted for Clinton, he said, "because I hate Trump."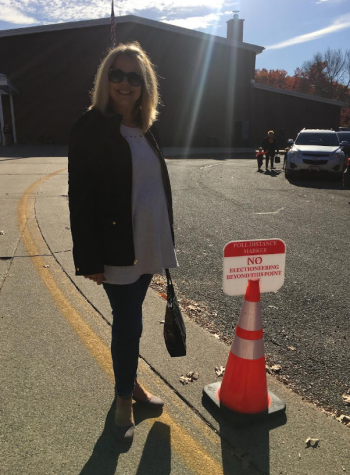 UMass journalism student Carolyn Noel traveled to her hometown, Westfield, to vote with her mother Kim Noel.
"We both realize the importance of exercising our civic right to vote and for this election especially, were thrilled we could do it together and help create history," Carolyn Noel said.
Both women voted for Clinton.
"We believe she is a fit candidate that inspires many and will do great things for our country," Carolyn Noel said. "Her kindness, past experience, and devotion to women's rights and equality all helped make our decision today."
Carolyn's precinct was at her old elementary school, which triggered nostalgia.
"It was crazy to go back there, a place where I would spend my days learning letters and playing on the playground, and now be able to vote for the next president of the United States," Carolyn Noel said. "It just goes to show has fast time goes by and how quickly things change."
Email Mary Carey's Journalism 300 class at [email protected].