Students rejoice as Baby Berk 2 revives old menu
"I'm actually so glad that tots are back"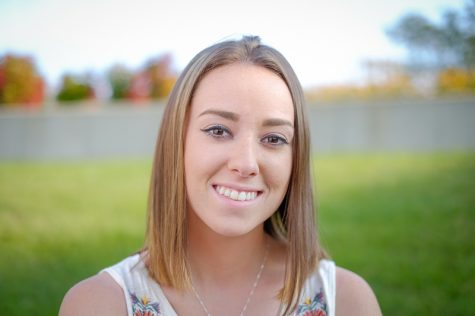 More stories from Elissa Borden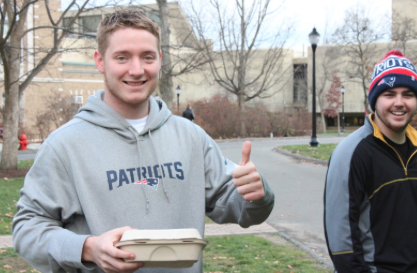 AMHERST — The University of Massachusetts Amherst is well-known for its world-class campus dining program, ranked No. 1 in the country this year by the Princeton Review.
In addition to four dining halls on campus, there are dozens of retail dining locations available for students, including coffee shops, bakeries and even sushi.
And then there are the campus' two food trucks: Baby Berk and Baby Berk 2.
Baby Berk has a burger-focused menu. Until this year, Baby Berk 2 served melts, tater tots and clam chowder with bacon.
Upon returning to school, many students were disappointed to see Baby Berk 2's menu had changed to Asian Fusion cuisine. The beloved melts and tots were no longer available.
The dissatisfaction was evident. Petitions circled around campus to bring the old menu back, and foot traffic to Baby Berk 2 significantly decreased, according to UMass Dining.
After fall break, Baby Berk 2 introduced a new menu for students. The new menu has most of the melts that were on the menu in previous years, including the "BB2 BBQ," a sandwich featuring pulled pork and macaroni and cheese. There are also new options, like "Huevos Rancheros," the "Thai BBQ Chicken Quesadilla" and options reminiscent of the old Asian Fusion menu like "Korean Spicy Chicken."
Any quesadilla is available in the form of a melt at no additional cost.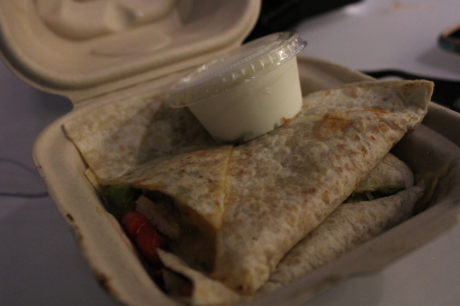 Christopher Fisher, manager of food trucks and commissary for UMass Dining, said that the original menu change to Asian Fusion was to offer students a fresh, wholesome option. The thought was that grilled cheese was boring. UMass Dining wanted to offer a more complex, homemade menu at Baby Berk 2.
Luckily for students, UMass Dining takes student feedback seriously, according to Fisher.
"Baby Berk 2 is available as a melt and a quesadilla because of the student outcry. They wanted [the melts] back, so we brought [them] back,"  Fisher said.
Fisher said that there will be additions to the menu at Baby Berk 2 coming soon that may suit students who don't find quesadillas or melts satisfying.
Changes to the Baby Berk menu — which has not been changed in three years — are in the works as well.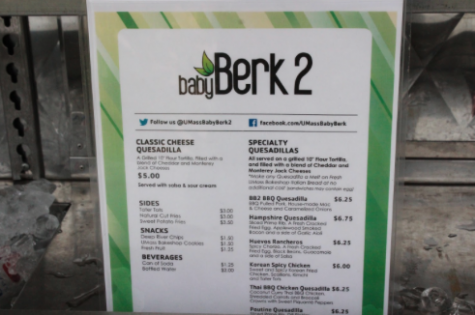 Alex Blakeman, the cashier and friendly face usually seen when ordering from Baby Berk 2, said that he's glad the truck has switched to quesadillas. Blakeman is not the only one happy with the choice.
Rich McCarthy, a senior accounting major, said that the quesadillas are very good but the change overall is "fantastic." He was enthusiastic when his order number was called. He immediately came forward to retrieve his BB2 BBQ quesadilla and an order of tater tots.
Along with McCarthy was his friend Adam Ryan, a senior economics major. Ryan is equally as enthusiastic about the change of menu. He said the change back to melts and the new quesadilla option is "the best thing UMass has ever done."
Janavi Patel, a sophomore biology pre-med major, was very excited to see the revival of the menu — particularly the presence of tater tots.
"I'm actually so glad that tots are back," Patel said.
She noted that she doesn't eat meat, so Baby Berk's burger-based menu doesn't leave her with many options.
"Last year, at least half of my dining dollars went to Baby Berk 2," she said.
Patel also mentioned that earlier this year she had suggested to UMass Dining that they bring back the old Baby Berk 2 menu via a program in which students can text in comments or concerns.
Fisher said that the tater tots and the BB2 BBQ were the two most missed items among students. That comes as no surprise — they are the most popular items in the truck.
According to Fisher, the new menu at Baby Berk 2 is here to stay, at least for next semester. Any changes or additions that will be made to either food truck will be done to "incorporate some fun new things without drastically changing the concept or the offering."
Email Elissa at [email protected] or follow her on Twitter @ElissaB_Journo.