UMass senior attends World Summit of Nobel Peace Laureates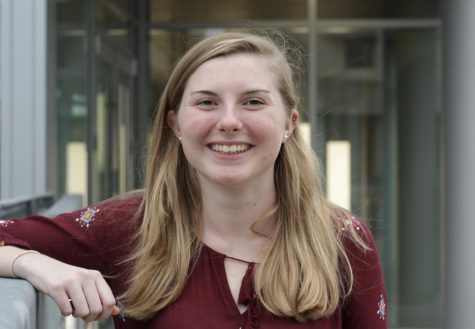 More stories from Nicole DeFeudis
While most University of Massachusetts Amherst students were delving into their second week of classes this semester, senior Rune Percy was catching a flight to Bogota, Colombia.
There, the mechanical engineering student attended the 16th World Summit of Nobel Peace Laureates as a youth delegate. Percy was invited to the summit by Julia Hvoslef, a UMass graduate who is now the youth delegate co-coordinator.
Every morning for a week, Percy began his day at a panel comprised of Nobel Laureates, public officials and other academics, who spoke about subjects such as peace, democracy and sustainable development. His afternoons were spent in workshops for student delegates.
"If I got anything out of the summit, it was this sense of empowerment and realizing that the only reason these people had Nobel Peace Prizes was because they stood up to speak," Percy said. "All you've got to do is just stand up."
Percy believes that this generation of college students has the potential to make positive change, such as saving the environment or promoting human rights. The way this generation can make a real difference, Percy explained, is by starting global movements, which is something that past generations did not have the means to do.
Education, he emphasized, is at the heart of this change.
According to Percy, there exists "this misconception that peace is just the absence of war, when in reality, peace is just a culture of education." People must work to provide everyone equal access to education, he said.
During a panel about diversity and inclusion, Percy said, one of the laureates posed a question about what Trump's election means for the future of diversity.
Percy noted that Trump's physical walls aren't the only problem in society. "There are walls between the hearts of people," he said. "We need to be creating bridges, not walls."
The summit was held in Colombia, where a 52-year-long civil war recently ended.  
"If they (people of Colombia) can have hope after all of that conflict, then there is absolutely no reason that we shouldn't be optimistic," Percy said.
At the summit, Percy was inspired by the Nobel Laureates and the other students who have been making what he described as "unbelievable" progress. They served as evidence that positive change is possible.
"Despite all of that frustration and the unfortunate things that are going on in the world, it seems like there was a tremendous amount of hope — not just for the sake of hope, but because there were reasons for it," Percy said.
The summit instilled a sense of motivation in Percy. "The summit was empowering enough that I realized I kind of have to become a part of this plan for improvement," he said.
Recently, Percy has been interested in social entrepreneurship. He co-founded the UMass Social Entrepreneurship Club. The goal of social entrepreneurship, he explained, is to change the way that business is done, to encourage financial, social and environmental returns.
Percy urges other students to find what they are passionate about and use it to make the world a better place.
"You're not expected to solve the whole problem — you've got to find something that you have the agency and access to actually solve," he said.
After graduation, Percy plans to strap on a helmet and embark on a bicycle trip across the country. Then, he will get to work on making a positive difference in the world.
"If I can provide some sort of call to action, I think that's really important," Percy said.
Email Nicole at [email protected], or follow her on Twitter @Nicole_DeFeudis.
About the Contributor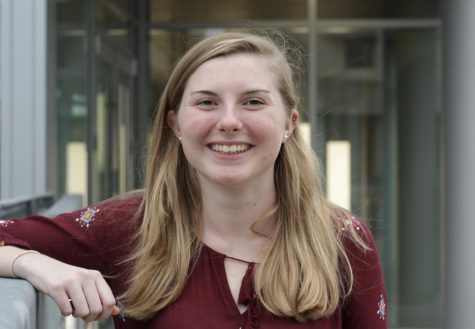 Nicole DeFeudis, Writer
"One day or day one. You decide."

Email Nicole at [email protected], or follow her on Twitter @Nicole_DeFeudis