UMass rapper NliteN to open at 'Mullins Live!'
NliteN will take the stage at 11:30 a.m. Saturday.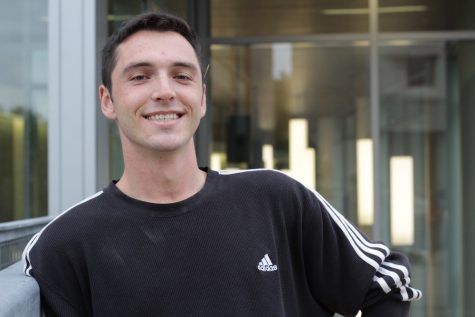 More stories from Liam O'Connor
The Mullins Center confirmed Wednesday afternoon that NliteN, also known as Jordan "Lite" Tolbert, will be the opening act for the "Mullins Live!" concert Saturday at the University of Massachusetts Amherst.
Tolbert, a junior at UMass, said that he originally caught wind of the opportunity about a month ago. He said that Brian Caputo, general manager of the Mullins Center, reached out personally.
"They actually slid in my Twitter DMs saying they wanted me and I thought it was a lock," Tolbert said. "It wasn't until [Wednesday] around 3pm that it was finally a lock."
Tolbert has been rapping in the Amherst area since his freshman year. He plays regular shows at Lit Nightclub in downtown Amherst. His first performance at UMass was at an Earthfoods Café open mic night.

"Last year I tried out to open for Spring Concert and lost to De-Bo," Tolbert said. "This year I'm getting hit up by the Mullins Center GM to open for Jeremih, Mike Posner, and Flo."
This year, Tolbert says, there were no auditions necessary.
"Besides all the work my and my team put in," he said.
NliteN's set will begin at 11:30 a.m. on Saturday.
Email Liam at [email protected] or follow him on Twitter @liamoconnnor.