The Derek Kellogg era at UMass comes to a close
AMHERST — Derek Kellogg's nine-season stint as the head coach of University of Massachusetts Amherst men's basketball is over.
The 43-year-old Springfield native and UMass alumnus was relieved of his coaching duties Thursday evening following the team's exit from the Atlantic 10 tournament.
UMass fell 73-60 to St. Bonaventure University in Pittsburgh, ending their season. 
According to the Boston Globe, Kellogg was the highest paid public employee in Massachusetts in 2016, earning $1,063,678. The school will buy out of the remaining two years on his contract for $1.16 million, or lower, depending on if or when he gets another job, according to USA Today's Steve Berkowitz.
UMass Athletic Director Ryan Bamford said in a press release "decisions like this are always difficult but after a thorough review of our men's basketball program, I believe that a leadership change is needed to realize a higher level of competitive success expected at the University of Massachusetts."
Bamford thanked Kellogg for his efforts as both a coach and student-athlete and wishing him and his family the best in their future
On social media, UMass men's basketball players reacted with mostly shock and sadness over the decision.
"I just wanna say thank you [Coach Kellogg] for all you done for me," said Jarreau via Twitter, accompanied by a picture of the two of them. "The relationship we developed is like no other, love you coach. Until we meet again.."
"I heard the speculation, but damn…damn, I'm lost for words," said redshirt junior Zach Coleman via Twitter.
Kellogg first came to UMass from Cathedral, now Pope Francis, High School in Springfield in the fall of 1991. As a point guard, he was part of some of the most successful teams in Minutemen history. He appeared in the NCAA tournament in three of his four seasons, including a trip to the Elite Eight as a senior in 1995.
He began his coaching career as an assistant at George Mason University in 1997 before moving on to Youngstown State University. Later, he reunited with his former UMass coach and mentor John Calipari at the University of Memphis when he took over that program in 2000.
Kellogg returned to his alma mater in 2008 for his first head coaching gig. At the helm, he had a 155-137 overall record (67-83 in A-10) over nine seasons. The Minutemen made it to the National Invitational Tournament (NIT) in 2012 and 2013 and appeared in the Round of 64 in the 2014 NCAA Tournament, their first taste of March Madness since 1998.
Leading up to his final season, Kellogg brought in some highly-touted recruits, most notably ESPN's no. 63 rated player in the country for 2016, shooting guard DeJon Jarreau out of New Orleans.
With a core of young talent, the Minutemen started off the season fairly strong, going 10-3 before league play.
However, once A-10 action was underway, UMass began to struggled and at one point were on a five-game losing streak. The team finished 4-14 in league play, Kellogg's worst league record as a coach.
In the A-10 Tournament, the Minutemen won their first game against St. Joseph's University 70-63 Wednesday night, but would see their season come to a close Thursday afternoon at the hands of St. Bonaventure.
According to 98.5 The Sports Hub's Marc Bertrand, Kellogg was "not blindsided" by the decision and was let go in Pittsburgh rather than Amherst so he "could address the team for a final time," as the players disperse for spring break.
Bamford says the school will go on "an extensive national search" for the school's next coach. With the new facilities for the program, he's confident they'll "attract some outstanding candidates to UMass."
Email Cameron at [email protected]
About the Writer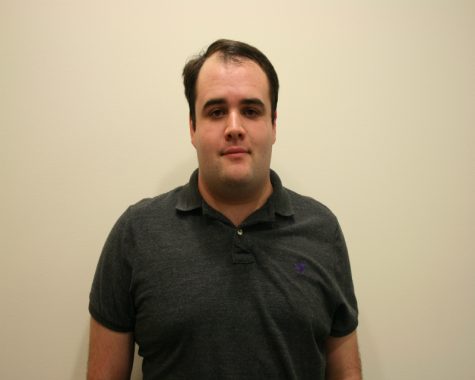 Cameron Merritt, Contributor