Pending lawsuit and Kellogg's firing not related, athletic director says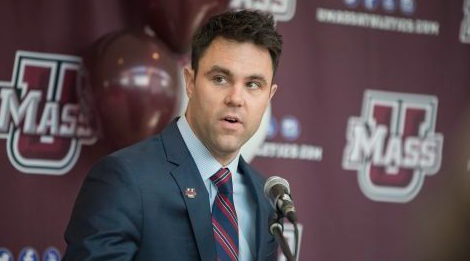 AMHERST — There is "absolutely no connection" between the recent firing of University of Massachusetts Amherst men's basketball coach Derek Kellogg and a lawsuit filed in December that implicates him and three other current and former members of the team's coaching staff, UMass athletic director Ryan Bamford said in a statement released last week.
AyAnna Hickman is the plaintiff in that lawsuit, which was filed in Massachusetts U.S. District Court on Dec. 6, 2016. The lawsuit claims four current and former staff members deprived Hickman of her civil rights and falsely imprisoned her during a 2013 incident inside team facilities. The lawsuit implicates assistant coach Lou Roe, assistant coach Shyrone Chatman, former strength coach Rich Hogans and former head coach Kellogg. All four men are or were men's basketball coaching staff.
Hickman, who claims she had a romantic relationship with Roe, is seeking $75,000 in damages. Roe is the principal defendant in the complaint.
Roe joined the men's basketball team as an assistant coach in 2012 and was a star basketball player for the university in the 1990s. His number was retired by the university, an honor awarded to only five players in UMass history.
The lawsuit alleges Roe and other coaches detained Hickman and her young son inside the Mullins Center against her will. She claims that she was not allowed to leave until she promised to "keep her mouth shut" about incidents of domestic violence she said was the victim of.
Hickman claims that before the 2013 incident inside team facilities, Roe "struck [Hickman] in the head, ripped her T-shirt, and fisted her in the abdomen." The lawsuit also alleges that Hickman was pregnant with Roe's baby at the time.
Attorneys Mark Tanner, who represents Roe, and Harry Miles, who represents Hickman, were not available to comment on the lawsuit Wednesday. Amherst Wire was unable to reach Hickman and the other three coaches named in the complaint.
Court documents pertinent to UMass allegations. By Bryan Bowman on Scribd
"Statement Of Facts Common To All Counts" from Hickman V Roe et al 
Hickman also claims in the lawsuit that before the 2013 incident, "Roe had told her about the use of banned substances by team members; domestic violence by certain staff members against family members; incidents of infidelity and quashing of potential criminal complaints against unidentified team members."
Hickman claims she was intimidated into keeping quiet about these allegations, and that Chatman told her, "the business of the team didn't need to be out on the street."
According to the lawsuit, then-head coach Kellogg was not present while she was being detained against her will, but was aware of the incident and "encouraged and participated in a cover-up."
This is not the first time Hickman has filed a civil complaint against Roe. In 2013, Hickman obtained a restraining order against Roe after claiming he physically harmed her and her teenage son.
Roe denied these allegations in a letter to Eastern Hampshire District Court Judge John M. Payne Jr. two days after the restraining order was granted, saying he was the victim of harassment and that Hickman "has tried to destroy my life, my job and personal relationships," according to Masslive.  
Bamford said in the statement that the university took "appropriate measures" after learning about the allegations in December. UMass hired an outside investigator to independently review the matter, the statement said. According to Bamford, this investigation turned up "no evidence to support any of the allegations."
Roe took a "personal leave of absence" from the team in December, and remains on paid administrative leave. The university, however, did not release any information or comment about the lawsuit or investigation until Tuesday.
Bamford also said that UMass is unaware of any NCAA investigations into the matter at this time.
The lawsuit remains open and Hickman is seeking a trial by jury.
Email Bowman at [email protected] or follow him on Twitter @BryanBowman14.
About the Writer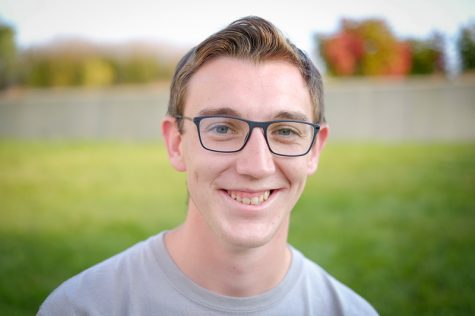 Bryan Bowman, Senior Reporter
"Buy the ticket, take the ride."