Journalist Jose Antonio Vargas talks immigration reform at UMass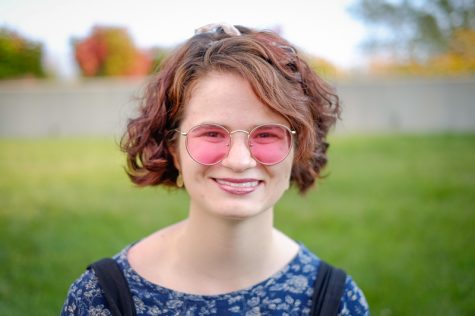 More stories from Faith Gregory
AMHERST — Jose Antonio Vargas, a Pulitzer Prize-winning journalist and undocumented immigrant rights activist, spoke to University of Massachusetts Amherst students, faculty and community members Tuesday afternoon in the Student Union Ballroom on campus. Vargas discussed his experience being a working journalist while living as an undocumented immigrant.
Earlier in the day, three students from a social justice journalism class led by UMass Journalism Professor Razvan Sibii interviewed Vargas on an Amherst Wire Facebook livestream in the department's Ziff Gallery.
Vargas garnered national attention when he published a piece with The New York Times where he outed himself as an undocumented immigrant working as a journalist in America. Before that, he won a Pulitzer Prize with the Washington Post team that covered the Virginia Tech massacre. Vargas has also written for The Philadelphia News and The San Francisco Chronicle, as well as Rolling Stone and The New Yorker. He was also a senior contributing editor at the Huffington Post from 2009 to 2010. Vargas founded Define American, a nonprofit organization which aims to spark conversation about what it means to be American.
Vargas said he's been on the run from Immigration and Customs Enforcement for six years, living out of three suitcases and reporting on immigration in America. He says frequent attacks on his undocumented status are attacks on his humanity.
"I, as a person, am not illegal because people cannot be illegal," said Vargas.
Undocumented immigration has been a hot topic in national and global discussions, but Vargas noted that facts about undocumented immigrants are often either incorrect or under-shared.
Vargas debunked common myths about undocumented immigration such as the assumption that undocumented immigrants don't pay taxes. According to Vargas' organization, Define American, undocumented immigrants pay an estimated $11.6 billion in state and local taxes and $13 billion in social security. Undocumented immigrants also have lower arrest rates when compared to the native-born population, according to Vargas.
He encourages reform and "radical empathy," which means working to understand and feel for people with different experiences, to improve the lives and expand the rights of undocumented immigrants. He said people forget undocumented immigration is often about providing better lives for a person and their family.
"Immigration at it's core is about families and love," said Vargas.
Vargas explained that what separates "legal" from "illegal" are the viewpoints of the people running the government. He cited the Jim Crow laws and the Holocaust as examples of horrific but legal decisions made by people in power.
"We can't talk about legality without talking about legality as a construct of power," said Vargas.
In other words, he said, people in power decide what is legal.
Vargas asked the audience to challenge their views and knowledge of immigration policies and immigrants and to change the language surrounding the topic. He urged student journalists to discard harmful terms like "illegal immigrant" and to listen to the experiences of undocumented immigrants. Vargas believes art and storytelling will make these experiences more accessible to native born Americans, he said.
"In this country, culture changes and then politics changes," Vargas said during the Facebook Live interview. "So long as people call us illegal, so long as people don't even know the process to becoming legal, some of these people actually think that this issue is nothing but a Latino Mexican issue, nothing is going to change."
Vargas asked the audience in the Student Union Ballroom to think about how they can show up for each other and work as allies for undocumented immigrants.
"Undocumented immigrants show up, every day, all around this country," said Vargas. "We show up and we participate … We show up even though we're unwanted. We show up even when Americans can't seem to see the common threads between why we showed up and why they showed up."
In response to concerns in the UMass community about Trump's stated objective to deport all undocumented immigrants, Chancellor Kumble R. Subbaswamy had sent out a statement to the UMass community on Feb. 2, 2017 saying that the campus would do everything in its power to protect the international community, DACA students and undocumented students.
Email Faith at [email protected] or follow them on Twitter @FVGrego.
About the Contributors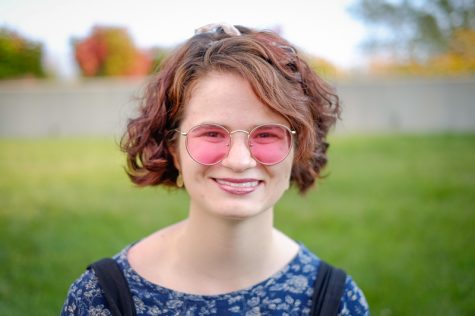 Faith Gregory, Newsletter Editor

"Journalism without a moral position is impossible. Every journalist is a moralist. It's absolutely unavoidable." -Marguerite Duras

Email at [email protected]...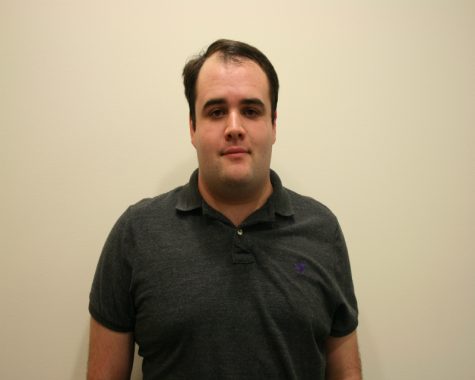 Cameron Merritt, Contributor