Ewe won't believe this: UMass sheep gives birth to five lambs
Ewes typically only birth two or three lambs at a time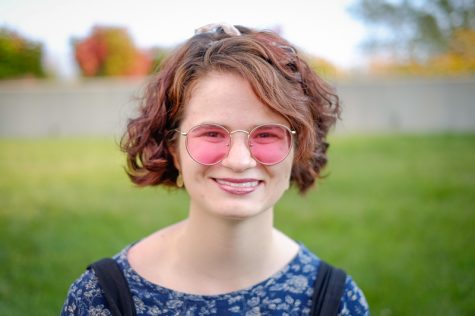 More stories from Faith Gregory
HADLEY — An average day on the University of Massachusetts Amherst Hadley Farm became a springtime miracle when Luna the ewe birthed five lambs on April 7.
UMass juniors and animal science majors Cris Wein and Amanda Reilly were working in the livestock barn when longtime livestock barn manager Alice Newth called for help.
"I heard the baby peep noise from the first lamb, and the mother talking to it, and I just yelled for [Amanda and Cris] to go check it out," said Newth.
A pregnant ewe, Luna, was lambing, so Wein and Reilly got to work, making sure the lambs could breathe and encouraging them to stand up and nurse.
After the first four lambs were born, almost everyone had left. Reilly was getting ready to leave and Wein was trying to get Luna to stand up.
"I wanted her to stand up so that the babies could get underneath and nurse, and as I went, I reached over to kind of like, help her stand up, I just saw like one leg, and I was just like oh God this can't be it," said Wein.
Wein immediately called for Reilly to come back and help. The fifth lamb was born.
After about 45 minutes of labor, a total of five new lambs were born in the UMass Hadley livestock barn. This is an unusual number because ewes typically only birth two or three lambs.
Luna birthed two girls, Lyra and Aqua, and three boys, Orion, Ares and Percy. The lambs are named after constellations.
When one of the babies was having trouble nursing, Reilly and Wein spent their whole day caring for her to ensure she'd live.
"One of them was really slow, she didn't want to stand up. It took her five hours to actually stand up on her own," said Reilly. "We were bottle feeding her, we tube fed her. We wanted all of them to stay alive, so we spent the whole day making sure it happened."
Luna and all five of her lambs are doing very well, according to Wein and Reilly.
Reilly describes the lambs as "really stinking cute."
The sheep at UMass Hadley Farm are Dorset sheep, which are special because they can be bred twice a year. Ewe pregnancies last about five months. Luna gave birth right on schedule.
As of April 20, nearly two weeks after the birth, the lambs are all healthy and growing fabulously Wein said.
The farm currently has 26 ewes, two rams, seven yearlings and 41 lambs.
Email Faith at [email protected] or follow them on Twitter @FVGrego.
About the Contributor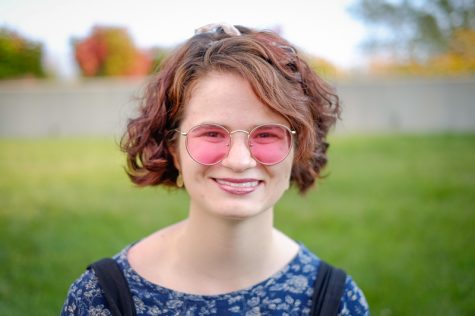 Faith Gregory, Newsletter Editor

"Journalism without a moral position is impossible. Every journalist is a moralist. It's absolutely unavoidable." -Marguerite Duras

Email at [email protected]...