UMass Amherst launches School of Earth and Sustainability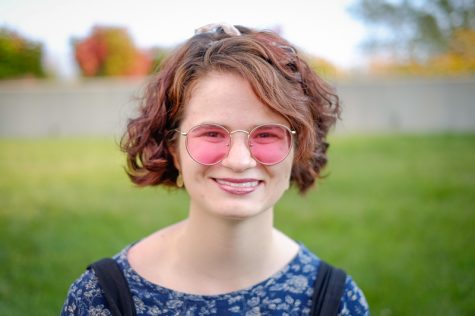 More stories from Faith Gregory
AMHERST — The University of Massachusetts Amherst officially launched the School of Earth and Sustainability (SES) on Wednesday. It is the first school to bridge two colleges at the university. 
The launch event was held from 10:30 a.m. to 3:30 p.m. in the Design Building.
SES was approved last April after a rigorous vetting process that went through several levels of approval, including at the department level, by faculty senate, by the UMass system and from the state of Massachusetts.
"The thought of the founding members was that there was such a value added to the potential for collaboration," said Darci Connor Maresca, assistant director of SES. "And that there was actually the opportunity to streamline the way we use our resources."
SES will bridge the College of Social and Behavioral Sciences (SBS) and the College of Natural Sciences (CNS), giving SES a wide range of available material and academic resources.
The departments involved are environmental conservation, geosciences, landscape architecture and regional planning, Stockbridge School of Agriculture and the environmental microbiology group from the microbiology department.
"People are dying because of the consequences of climate change and uncontrolled pollution," said Katherine Newman, provost and senior vice chancellor of academic affairs. "So from a scientific point of view, there is no question that this is one of the premier issues which needs to be addressed nationally and internationally and I am very proud of the fact that our campus will take a leadership role on the science side."
SES boasts over 100 faculty members, 1,300 undergraduate students and 320 graduate students.
"[Students are] going to come because they're attracted to this notion of understanding the planet and understanding our role on the planet, and this is where they're going to discover those things," said Steve Goodwin, dean of CNS.
The celebratory launch kicked off with SES graduate and undergraduate students presenting their research in a poster session. The presentations were followed by a keynote speech by Dan Kahan, the Elizabeth K. Dollard Professor of Law and Professor of Psychology at Yale Law School. After breaking for lunch, 14 graduate students gave "lightning talks" on their research and field-based projects.
Email Faith at [email protected] or follow them on Twitter @FVGrego.
About the Contributor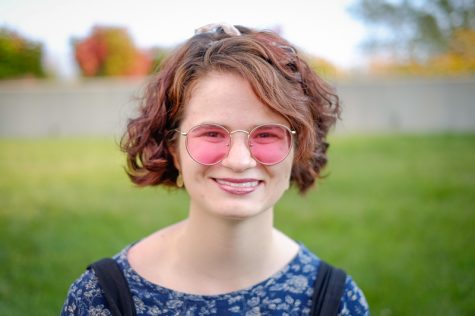 Faith Gregory, Newsletter Editor

"Journalism without a moral position is impossible. Every journalist is a moralist. It's absolutely unavoidable." -Marguerite Duras

Email at [email protected]...