Supercuts Soccerfest set to return to UMass
AMHERST ─ The soccer fields behind McGuirk Stadium will be alive and kicking as they host the annual Supercuts Soccerfest tournament on April 29.
The tournament is put on by by a group of 25 students from the Mark H. McCormack Department of Sport Management, who've planned the event annually since 2003.
Billing themselves as "the largest grassroots soccer tournament in Western Mass," the event features games both on and off the field for children and adults. In addition, there are six-on-six player tournaments for high school students and adults, for both serious competition and for fun.
"The competition for Top Gun [the top-level competition] is actually pretty serious," said Cody Lanza, a UMass student and member of the event's marketing team. "If you want to come and play and have a competitive day of soccer, Top Gun is perfect for you."
"At the same time, if you're looking to get a group of friends together to come out and play some soccer and enjoy the day, we have Just For Fun," added Lanza.
Divisions are organized by men's and women's teams for both Top Gun and Just For Fun, but there is also a co-ed Just For Fun tournament for adults. The games will be played on 23 small fields behind the stadium and last 25 minutes each.
Along with the games, the event will also feature a Fun Zone, consisting of games, activities and live music acts throughout the day.
Representatives from major league soccer team New England Revolution and their mascot Slyde the Fox will also return for the second consecutive year. They will take pictures, give away tickets and hold a soccer event for kids to test their skills.
"We have a lot of cool things that people are going to really enjoy in our Fun Zone this year," said Lanza.
The Fun Zone isn't just for kids. According to Lanza, there will be games and entertainment geared towards UMass students as well, especially as the day goes on and the younger divisions finish up.
Among the events this year will be soccer tennis, skill competitions and chicken wing-eating contests.
Lanza says being part of the planning for this event has been a rewarding experience in the world of sports marketing.
"You kind of get that hands-on experience and you meet some really great people through the event," said Lanza, who added that work for the class was similar to having an internship.
"It's something that, in the future, you can use when you're trying to get that internship or job you can use to say 'I was once one of 25 kids to put on the largest [grassroots] soccer event in western Massachusetts.'"
The event kicks off at 9 a.m. and runs until 5 p.m. or later, depending on the games. More information can be found at soccerfest.org.
Email Cameron at [email protected] or follow him on Twitter @CamMerritt_News.
About the Contributor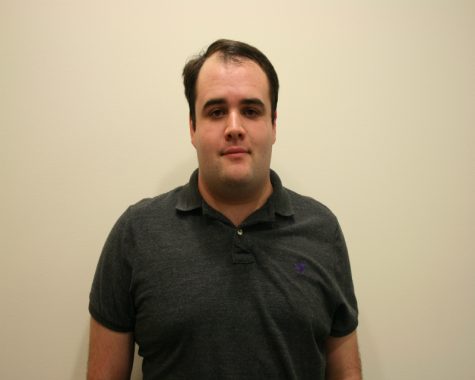 Cameron Merritt, Contributor