UMass officials blast Trump DACA decision, pledge support for immigrant students
'The decision is an affront to our core values and undermines our mission to provide access and opportunity'
AMHERST — As uncertainty looms for undocumented immigrants protected by the Deferred Action for Childhood Arrivals program, University of Massachusetts officials blasted President Donald Trump's plan to end DACA, a policy change they say threatens the university's values.
Trump announced Tuesday he plans to phase out DACA but will give Congress six months to take action on replacement legislation. The president announced his decision alongside Attorney General Jeff Sessions, who said the program that shields young immigrants from deportation has been flawed since it was put in place under President Barack Obama, according to the New York Times.
Challenging Trump, UMass President Marty Meehan and chancellors from each of the university's five campuses penned a joint statement this week pledging resources and support for DACA students. Those students are sometimes called "Dreamers" because of the DREAM Act — Development, Relief and Education for Alien Minors — which offered similar protections to DACA but was never approved in Congress, the Associated Press reports.
"We stand in solidarity with Dreamers in opposing the Administration's decision to sunset the DACA program. The decision is an affront to our core values and undermines our mission to provide access and opportunity, and support social and economic mobility for all underrepresented populations," officials from the university system said in a statement.
Trump's decision means the clock is ticking for the 800,000 undocumented immigrants who were brought to the United States as children and qualify for the program. Recipients of the Deferred Action for Childhood Arrivals program may be at risk of deportation in just six months if Congress does not take legislative action by a March deadline.
In Massachusetts, some 8,000 residents are part of the Deferred Action for Childhood Arrivals program, U.S. Sen. Ed Markey said on Wednesday. U.S. Citizenship and Immigration Services tracks DACA data.
The UMass statement was penned by university President Marty Meehan, UMass Amherst Chancellor Kumble Subbaswamy, UMass Boston Interim Chancellor Barry Mills, UMass Dartmouth Chancellor Robert Johnson, UMass Lowell Chancellor Jacquie Moloney and UMass Medical School Chancellor Michael Collins.
To qualify for DACA, applicants had to meet a number of age and educational requirements. Immigrants eligible for DACA were required to live in the U.S. continuously since June 2007 and be under age 31 as of June 2012. To qualify for DACA, applicants could not have been convicted of a felony, significant misdemeanor or three or more other misdemeanors.
Subbaswamy encouraged those concerned about immigrant students to donate to the UMass Amherst Angel Fund which helps "meet the legal, academic, housing, living and counseling needs of individuals who are adversely affected by changes in federal immigration policy."
"We will work closely with our UMass system immigration counsel to ensure that the interests of our students are represented and will advocate with lawmakers at the federal and state levels to explore a possible legislative path forward. Student Legal Services also stands at the ready to assist students in need," Subbaswamy said in another statement this week.
According to the university, UMass campus police departments will not voluntarily work with law enforcement agencies to enforce immigration actions that are non criminal and not related to terrorism. The Massachusetts Supreme Judicial Court ruled in July that local law enforcement cannot detain people solely on ICE detainers. Additionally, the university pledged it will not release private student data without authorization from the student, a warrant or subpoena, or as otherwise required by the law.
A number of private colleges in the Pioneer Valley, like Hampshire College, provide scholarships specifically for undocumented students. Undocumented students without DACA are not eligible for state or federal financial aid at UMass, though they "are eligible to compete within our out-of-state/international applicants when determining financial awards," according to the university.
DACA students who are Massachusetts residents are eligible for in-state tuition and the John and Abigail Adams Scholarship at UMass Amherst, the university says.  
Email Stephanie at s[email protected] or follow her on Twitter @StephMurr_Jour.
About the Writer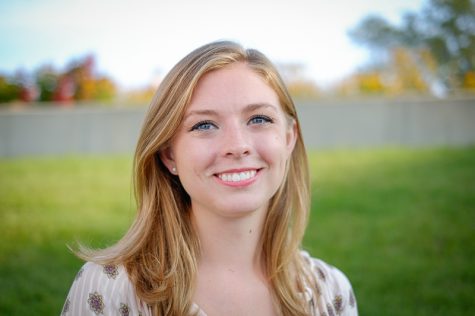 Stephanie Murray, Editor in Chief
"Never give up, for that is just the place and time that the tide will turn."

[email protected]