The party's over: University takes disciplinary action against two popular fraternities
AMHERST — On any given Friday night, hundreds of University of Massachusetts students crowd into the backyards and basements of Theta Chi and Phi Sigma Kappa, and many others mill around the yard behind the fraternities, waiting to get in. Bass beats bump and the crowd buzzes. The fraternities are a draw for first-year students, in part because they are easy to get to; the houses are located at the edge of campus, across from the Studio Arts Building on North Pleasant Street, an easy walk from the dorms.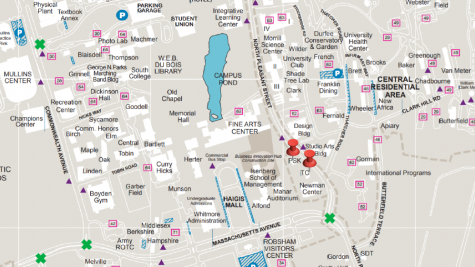 For many, fraternities are the only places to party. Gatherings of over 10 people in dormitories and over 14 people in on-campus suites and apartments are prohibited, and Amherst town bylaws warn that "gathering(s) constituting a public nuisance" can be ended with police presence and even arrest.
So to the frats they go, hoping to get past the fraternity brothers who block the door and decide who can venture inside.
But the party's over for now, after the university took disciplinary action against the two fraternities following a tumultuous start to the school year. Theta Chi and Phi Sigma Kappa have been placed on interim suspension and interim restriction respectively, according to UMass spokesperson Ed Blaguszewski, as the university investigates potential violations of the Code of Student Conduct.
Phi Sigma Kappa is on interim restriction as a result of a late night fight that broke out after a party on Sept. 10 that left an 18-year-old Easthampton resident severely injured. Diovanni Aquino of Easthampton claims he was tackled to the ground by a man who gnawed off part of his ear in a fight as people were leaving that party at Phi Sigma Kappa. At around 2:30 a.m., a nearby police officer spotted Aquino and called an ambulance. Amherst Fire Chief Walter "Tim" Nelson confirmed the department responded to a medical call at that time in that area.
A half hour earlier, around 2 a.m., seven Amherst police officers had responded to a fight at that residence, according to a report from MassLive. Police reported that hundreds of people were leaving the scene at that time.
Aquino was transported to Cooley Dickinson Hospital in Northampton where he stayed until around 7 a.m. He received six stitches in his ear that night. "The pain — it was unbearable," Aquino said. "When they asked me to rate my pain on a scale of one to 10, I said 13."
Aquino said he has hired a Springfield lawyer and plans to press charges.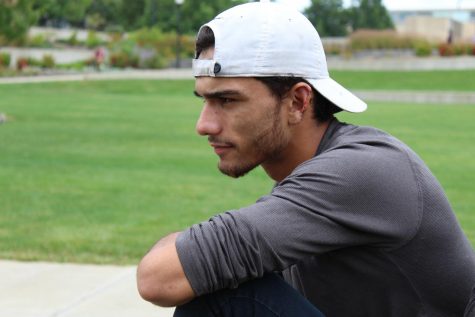 "I hope justice is served," Aquino added. "This violence is disgusting."
Phi Sigma Kappa cannot host or sponsor activities at its 510 N. Pleasant St. residence. The university will investigate a violation of the Code of Student Conduct, Blaguszewski said, related to the party.
It is unclear what interim suspension means for Theta Chi. Student leaders of both fraternities declined to comment.
Michael Wiseman, who oversees fraternities and sororities in the Student Organization Resource Center, declined to comment on specific fraternities, but said he's observed that Greek life suspensions during his 25-year tenure have been "cyclical."
"It ebbs and flows," he said. "We can go several years without anyone being on some type of suspension and then we get into a little streak … Probably from your investigation you can maybe say we're on a little streak here."
Wiseman said it's not required, but he encourages fraternities to register their parties with his office. The Greek Life liaison declined to say which fraternities have registered parties this semester, but he said the office registers two to three parties per week.
"It's their decision, it's not mandatory," he said.
The university hosts Title IX and anti-hazing workshops with Greek Life leaders, Wiseman added, and said the university allocates resources to keep fraternities and sororities safe for students. Pi Kappa Alpha, a fraternity located on nearby Fearing Street, is not under any university sanction, Blaguszewski added.
"The university immediately responds to situations of concern and potential violations of university policy involving fraternities and sororities, taking these situations very seriously," Blaguszewski told Amherst Wire. "It works closely with fraternities and sororities on strategies to make them successful student organizations."
Email Stephanie at [email protected] or follow her on Twitter @StephMurr_Jour.
Email Nicole at [email protected] or follow her on Twitter @Nicole_DeFeudis.
Email Abigail at [email protected] or follow her on Twitter @abbydesjournal.
About the Contributors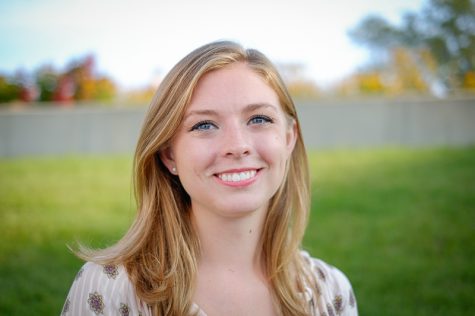 Stephanie Murray, Editor in Chief
"Never give up, for that is just the place and time that the tide will turn."

[email protected]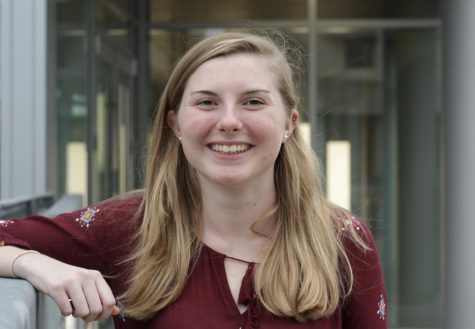 Nicole DeFeudis, Writer
"One day or day one. You decide."

Email Nicole at [email protected], or follow her on Twitter @Nicole_DeFeudis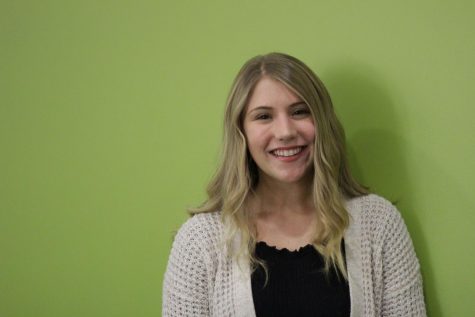 Abigail Desvergnes, Managing Editor
"The way to right wrongs is to turn the light of truth upon them." - Ida B. Wells, Email Abigail at [email protected] and follow her on Twitter @abbydesjournal