Southern Poverty Law Center talks hate crimes and race at UMass Amherst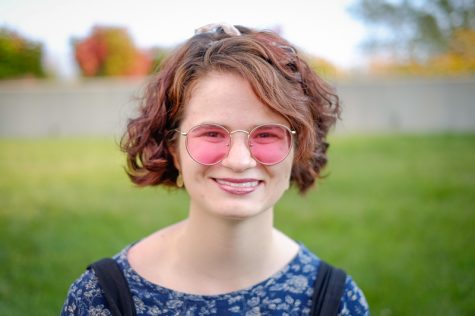 More stories from Faith Gregory
AMHERST — The Southern Poverty Law Center addressed the University of Massachusetts Amherst on Monday about the current state of hate and extremism in the United States.
Lecia Books, an outreach director at SPLC, delivered a comprehensive presentation in Goodell Hall where discussed the relationship between race demographics and the upswing in hate crimes.
Projections say that by 2040, white will no longer be the majority race in the United States. Brooks says that this shift has caused a rise in hate crimes and given power to people like President Donald Trump and Steve Bannon.
"There was a tremendous spike in hate-based related incidents right after the election," Brooks said.
In response, the SPLC seeks to inform the public with a comprehensive list of hate groups and individual extremists. 
"People are feeling emboldened to share any biased or bigoted thought they had," Brooks said.
She encouraged the UMass community to pay attention in particular to hate speech that "doesn't rise to the level of crime." In other words, verbal and written acts of hate that can't be stopped by current U.S. legislation.  
"Most troubling to me [is] this return of the swastika everywhere," said Brooks. She said that the U.S. must "not allow the display of the swastika to become a normal thing that we don't even think about."
In addition to acts of hatred and anti-Semitism, Brooks said a huge catalyst of hate crimes and hate speech has been anti-immigrant sentiment. President Trump's presidential campaign was focused largely on the deportation of undocumented immigrants, and the SPLC notes a rise in resulting hate speech and crimes.
"Deporting close to a million people is what extremists do, it's not what principled people do," said Brooks. "I think it's important for you to at least think about the principal position that you're taking or not taking."
Brooks condoned the new UMass initiative, called "Hate Has No Home at UMass." She encouraged the UMass community to ask themselves, "What is going to be said about you and what you did to forward the social justice movement?"
She specifically encouraged white students to have conversations with each other about racism, hate speech and white supremacy.
"White students, especially first and second year college students, are vulnerable to white supremacist messages," said Brooks. White students, she said, should talk to each other about what it means to be white, and to family and friends about racism they may be perpetuating, whether they're conscious of it or not.
"One day you might be in the group that has to pay attention, because one day you might be targeted," said Brooks.
Email Faith at [email protected] or follow them on Twitter @FVGrego.
About the Contributor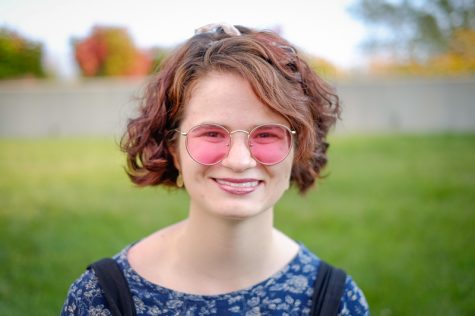 Faith Gregory, Newsletter Editor

"Journalism without a moral position is impossible. Every journalist is a moralist. It's absolutely unavoidable." -Marguerite Duras

Email at [email protected]...