ABC's 'Black-ish' is more than just your average sitcom
"Black-ish" is a hilarious, clever show that does a remarkable job at having "the talk" with everyone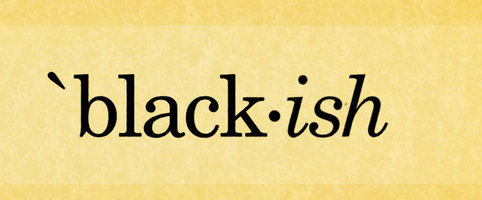 "Black-ish," an ABC sitcom that recently kicked off its fourth season on Oct. 3, directly tackles complex issues that African Americans face, like police brutality, through the lives of a middle-class black family. While watching the show, you might even learn more history than you ever did in school.
ABC's Black-ish follows the plot of a black family, Andre 'Dre' Johnson (Anthony Anderson), his wife Rainbow (Tracee Ellis Ross) and their four kids, who live in a predominantly white neighborhood. Despite all the family's success, Dre wonders whether wealth is the reason their family has become too culturally assimilated.
With the help of Dre's father "Pops" (Laurence Fishburne), Dre tries to create a sense of ethnic identity for the members of his family that will allow them to honor their background while preparing them to embrace the future.
"Black-ish" is a hilarious and clever show that does a remarkable job at having "the talk" with everyone.
No topic is off limits for the show. Whether it be police brutality, slavery or the N-word, we can count on the show to tackle complex topics in a meaningful way that some other shows shy away from.
Although the black family in the show is quite wealthy,"Black-ish" is still relatable to many people because it depicts things that black people go through in today's society in an authentic way. "Black-ish" is for everyone — viewers can relate whether it's with the comments made by the white or the black characters.
This is a show you can watch with your loved ones and not only laugh, but also learn something. As I watch the show every Tuesday night on ABC, I laugh and nod along because I share the same experiences.
If you don't want to watch the whole show, the season premiere of the fourth season titled "Juneteenth" is worth watching. The Johnsons go to their kids' school play about Columbus Day, and Dre is appalled by the inaccurate way the holiday is depicted. Frustrated with the fact that there aren't enough black holidays, Dre brings up the topic at his workplace to emphasize the holiday worth celebrating: Juneteenth, the day that marks the end of slavery in the United States.
Special guest stars Aloe Blacc alongside The Roots, sing a Schoolhouse Rock-inspired tune to give some background on the importance of Juneteenth to Dre's white co-workers who didn't understand what it was. Here are a few words from the song:
"I am a slave in the home of the brave
A product of the triangular trade
Please pardon my ways
If I'm nervous or the slightest bit skittish
In the presence of the Portuguese, Spanish, Dutch or British
They kept me in colonial chains
Tell me how to persuade them to chill
or to save me and still I'm a slave."
"We celebrate a horrible man when we don't even acknowledge important moments in our own history," Dre says to his co-workers when the room fell silent. In response, they asked why America should make Juneteenth an official holiday when we already celebrate Martin Luther King Jr. Day and Black History Month. Dre furiously replied, "This is insane. You don't tell white people or Jewish people that they only deserve one holiday."
"Black-ish" creator Kenya Barris produced this show not just with the intent to make people laugh, but also to make people think and understand everything that went on and is still going on in America.
The show takes advantage of the platform it has to educate Americans, push them out of their comfort zone and encourage individuals to have conversations like these that will make them uncomfortable.
"Black-ish" airs every Tuesday at 9 p.m. on ABC.
Email Sifa at [email protected], or follow her on Twitter @sifa_kas.