Meningitis B 'outbreak' declared, UMass UHS to hold vaccination clinics
AMHERST — An outbreak has been declared by the Massachusetts Department of Public Health and the Center for Disease Control and Prevention after two cases of meningitis B were diagnosed within 19 days of each other on the University of Massachusetts Amherst campus.
In a press conference Tuesday, University Health Services Director Dr. George Corey said the decision was made after discussions following CDC testing of the bacteria showed the two strains were "indistinguishable genetically" and the strain was "capable of starting an outbreak."
An email detailing the information was also sent out to the entire student body around the time of the press conference.
"We wish to vaccinate all the students of susceptible age and others who would be at high risk for this illness," Corey said, a number he put at approximately 20,000.
UHS announced that four large-scale vaccination clinics will be held in the Cape Cod Lounge at the Student Union from 12 p.m. to 6 p.m. on Nov. 30, Dec. 1, Dec. 4 and Dec. 5., with the first two aimed towards first and second-year students and the latter dates geared towards juniors and seniors.
Students age 18 and younger will have their vaccinations covered by the state, while those 19 and older will have their insurance billed with no out of pocket co-pay.
No student will be turned away from receiving the vaccine, according to UHS Public Health Nurse Ann Becker.
"Let's get all the students vaccinated. We are prepared to do that. We have no shortage of vaccine, and we have the resources in place to do that," Corey said. "Every student has only a very small risk of disease, but the disease is serious enough that we have to take such a strong response."
While an outbreak was declared due to further risk of infection, Corey said there has not been a third or fourth suspected case of meningitis B, something which he said UHS is "very happy" about.
Corey also believes campus life should continue as normal.
"There is no reason for us to cancel classes, cancel activities, make any different plans whatsoever about ongoing academic or other campus activities, and we wish to do this in a way that gets the most people vaccinated in the shortest time possible," he said.
Meningitis outbreaks on college campuses are not unheard of, as the disease is most prevalent among people in their late teens and early to mid-twenties, according to both Corey and Becker, and the university has prepared and practiced for such an event over the past few years.
"We have the capacity to be able to vaccinate students quickly and efficiently through a process called emergency dispensing that we've practiced for quite some time, many years, through our Office of Emergency Management, University Health Services, and partnering with our nursing students who have been trained for many years and have worked with me closely on these sorts of operations," Becker said.
"We're really hoping that students come out and really protect themselves and not be hesitant," Becker said. "Even if they see a line, we'll get them through as quickly as possible."
In their email to the student body, UHS again reminded students not to "swap saliva" and or share anything that's made contact with saliva, as well as to wash their hands before touching their eyes, nose or mouth, in order to help prevent any spread of the disease.
Email Cameron at [email protected], or follow him on Twitter @CamMerritt_News.
About the Contributor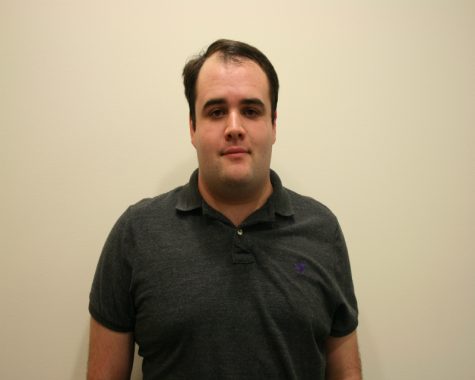 Cameron Merritt, Contributor