College students are stressed, yoga can help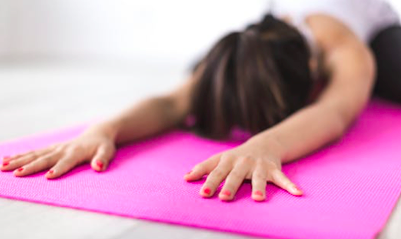 As a full-time student, I am not immune to the intellectual and emotional pains brought on by midnight deadlines, early morning cramming or the seemingly never-ending amount of assignments. I have, however, learned to control and relieve my stress through practicing yoga — and you can too!
Over four years, I have logged approximately 400 hours of yoga. I have found that regularly practicing yoga not only increases flexibility and muscle tone, but improves focus, ability to relax and quality of sleep. Some researchers go further claiming that yoga can boost one's immune system and make yogis happier and healthier. So, why not give it a try?
Yoga at UMass
Lucky for students at the University of Massachusett Amherst, the Campus Recreation Center offers ten types of yoga which are tailored to individual needs. For newcomers to yoga, this can seem a bit overwhelming, so, I've highlighted four of my favorite yoga classes offered here at UMass.
Read on to find out which yoga class is a good fit for you. Then, check out the Campus Recreation page for a schedule of classes, which are offered every day from 7 a.m. to 7:45 p.m. Log on to IMLeagues to sign up for a class.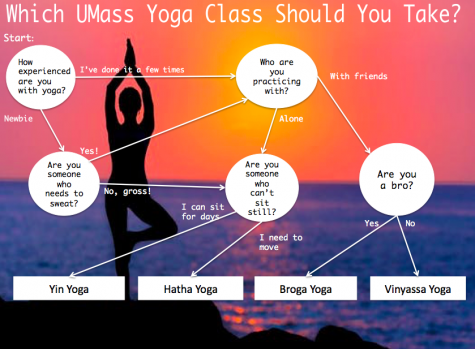 Hatha yoga
"Hatha" means physical yoga practice in Sanskrit, and it's one of the most popular types of yoga around the world. Hatha yoga is good for beginners because classes move at a slower pace and are easy to follow. This type of class will typically include some meditation, breathing exercises and beginner-friendly postures. The purpose of the practice is to improve your life off of the mat through poses that relieve stress and clear your mind.
Be sure to not get discouraged by the slow pace — this is a great introduction to the holistic health benefits of yoga!
Take this class if you need to unwind or if you're completely new to yoga. It won't be too physically challenging, and it is a great way to familiarize yourself with the poses you will need for advanced or physically challenging yoga practices.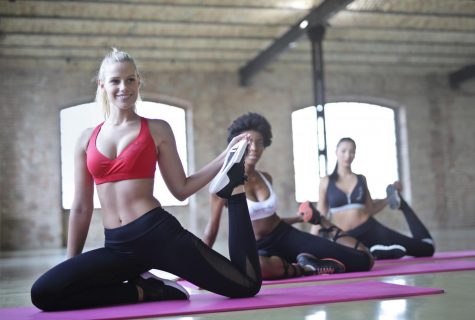 Vinyasa yoga
Vinyasa Yoga emphasizes connecting movement to breath so your body flows in smooth motions. It is a bit faster than Hatha yoga and requires more endurance. This class is good for beginners who are familiar with basic poses such as downward-facing dog, Chaturanga, upward-facing dog, warrior one and warrior two. It is a bit more of a workout and will test your muscles' strength.
No two Vinyasa classes are exactly alike (although many incorporate similar movements), so this class will appeal to those who get bored by routine.
Check out the "Power Vinyasa Yoga" class if you really want to build muscles. You'll try poses that require more balance, strength, focus and flexibility. I wouldn't recommend this as a first class.


Broga
Broga is the yoga for bros! It's similar to Vinyasa, but there is a 10-minute section of high-intensity interval training (HIIT) about halfway through the practice. The HIIT can include jump squats, burpees, jumping jacks and pushups.
Some teachers offer more static stretching and exercises you may have done on a high school sports team, for example. Try this class if you're someone who needs to jump around and sweat to feel good, or, if you consider yourself a bro who wants to try yoga.
Yin yoga
Yin yoga is ideal for those days when nothing seems to be going your way. New to UMass this year, this practice involves holding therapeutic and relaxing poses for three to five minutes. The teacher turns off the lights, creating the ultimate oasis away from homework, tests and papers. Instead of targeting muscles, this yoga aims to deepen connective tissues, ligaments, joints and bones. This class encourages patience and relaxation. I wouldn't suggest it if you're in an antsy mood, but it's definitely a good exercise for testing your relaxation skills.
Email Courtney at [email protected], or follow her on Twitter @CourtneyMurtag3.