Top five: Cute date spots at UMass
You don't have to go off-campus to have a cute date.
Netflix can be an easy default for date night and it's something we're all guilty of choosing. But a date can be more than just  watching episodes of "The Office" on repeat.
Sometimes it's nice to step outside your dorm and enjoy some of the University of Massachusetts Amherst's hidden gems with the person you're crushing on. Make these five picture-perfect spots on campus the setting of your next date.
John W. Olver Design Building's Rooftop Garden
Most of UMass' academic buildings are far from being considered romantic. Many of them are old and run down or modeled after Brutalist architecture.
The John W. Olver Design Building and its third-floor roof garden are the exception.
Built in 2017, the Design Building is one of the sleekest buildings on campus — fitting since it's home to UMass' Department of Architecture — and a roof garden sets it apart from many of the other newer buildings on campus.
While beautiful all day long, the garden transforms when night falls. Outside lights illuminate the space and provide nice, moody lighting that will fit any type of romantic picnic. The building does close at 7 p.m., so you'll need to get in beforehand and wait a little to experience the lights.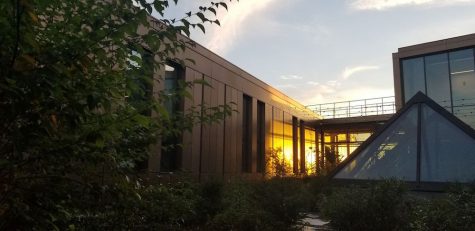 2. Sweets & More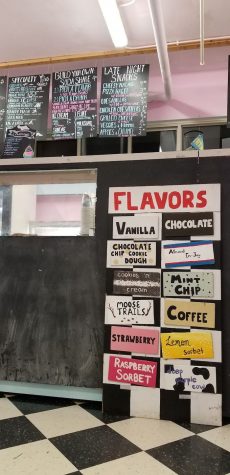 The magic of Sweets & More can only be understood by those who have visited UMass' infamous hill, which separates a majority of the Central and Orchard Hill Residential Areas from the rest of campus.
Located in Orchard Hill's Field Hall, students who visit the award-winning student-run business are welcomed by pastel blues and pinks and a strong scent of freshly baked cookies that can be smelled from outside.
The menu isn't just baked goods, though. Sweets serves up savory breakfast items, like egg sandwiches and bacon, and a wide variety of milkshakes that are inspired by their staff.
The sweetest thing about Sweets is that  it's open from 8 p.m. to 12 a.m. Sunday to Thursday, making it a perfect late-night date option for aspiring couples who don't feel like making the trek into town.
    3. The Orchard Hill Observatory
Availability depends strictly on cloud coverage, but if the stars align you can spend an evening admiring the night sky through a 16–inch, Cassegrain telescope. The observatory is located at the peak of the UMass campus behind the Orchard Hill residential area. Check the Five College Astronomy Club Facebook page to see when the observatory is open.
The observatory is open-air and resembles quite literally a night under the stars. The incredible view from the telescope is enough to wait for. A night at the observatory is a mesmerizing experience.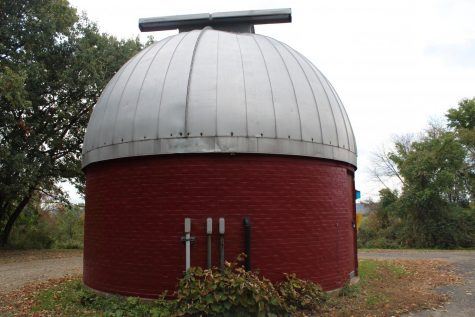 4. The Durfee Conservatory
This serene little greenhouse provides a quiet escape from a busy campus. The gardens offer an array of different plants and flowers from around the world.
Take a stroll through the gardens and enjoy a comforting break from the cold. Or, sit down on a bench and simply admire the view. Probably the most colorful spot on campus, this garden has orchids, passion fruit trees and endless green vines. Walk over the wooden bridge and admire the vibrant koi fish in the pond below.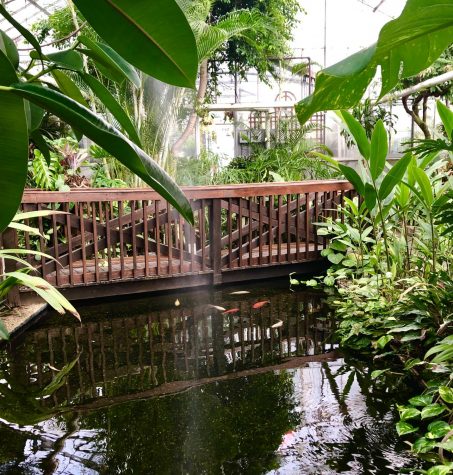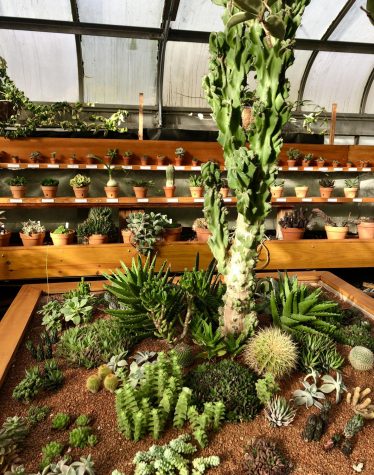 5. Argo Tea
Why not replace the average coffee date with a tea date? Argo tea is a cool cafe located in the Hampden Market building in the Southwest Residential Area. Here, you can choose from a long list of teas, which are named on the wall in a colorful display.
Get a taste of France with little macarons or share a croissant with your date. They even offer hot paninis for lunch dates.
This place is vibrant in its decor and provides a bubbly atmosphere to enjoy a unique beverage. Argo Tea puts a spin on classic drinks and creates specialties like Teappuchinos or Tea Sparkles. This cafe has a great vibe and promises a sweet time.
Email Isabel at [email protected] or follow her on Twitter @izzy__fowler.
Email Brian at [email protected] or follow him on Twitter @BrianShowket