What you need to know about Massachusetts ballot Question 1
AMHERST — As the Nov. 6 midterm election date approaches for Massachusetts voters, discussions regarding the three questions on the ballot continue to heat up.
Perhaps the most polarizing debate surrounds Question 1, which involves a proposed law that would limit how many patients could be assigned to each registered nurse at a time. The maximum number of patients per nurse would vary by type of unit and level of care. 
The proposal would also stipulate that hospitals cannot lay off nurses in any effort to comply with the law, and any violation of the new law would result in fines of up to $25,000.
The Massachusetts Nurses Association (MNA) is strongly in favor of the measure. The union said the current system results in "excessive patient assignments" and unintended consequences for patients.
According to the MNA website, these outcomes can include errors in administering medications, longer hospital stays, and increased infection risks. A "Yes" vote on question one, the nurses union argues, is a vote for "dramatically improve[d]" patient safety.
Conversely, many hospital officials are against this measure, claiming it would prove too costly to sustain — especially for smaller local hospitals.
Nancy Gaden, a chief nursing officer at Boston Medical Center, cited concerns over patient safety should question one pass into law.
"Mandated staffing ratios will take autonomy away from our most experienced nurses, which will negatively impact both patient safety and the ability of our hospital to offer live-saving care to people across the region," she noted in a statement.
The rigid nurse staffing ratios will reduce emergency room capacity as well as medical and surgical units, according to the BMC.
An independent study by MassInsight and BW Research Partners found that the proposal may take a toll on the state's healthcare system, costing nearly $1 billion each year. While, according to BMC, this cost will affect access to care in every hospital statewide, it will hit community hospitals "especially hard."
But nurses say hospital executives behind "No on 1" campaigns are misleading the public. The nurses appearing in ads opposing question one are actually nurse managers and hospital executives who spend less time with patients and more time focusing on the cost-effectiveness of the proposed law, said MNA nurse Donna Kelly-Williams in an interview with Boston 25 News.
Voters remain divided on the issue ahead of Nov. 6. A Boston Globe poll earlier this month found 51 percent of likely voters opposed the ballot question, while 43 percent supported it. 
Nurses are also split. A WBUR poll of 500 registered nurses found 48 percent plan to vote for nurse-to-patient ratios, 45 percent say they'll vote against the measure and 7 percent are undecided.
What does each vote mean?
Yes:
A "Yes" vote would limit the number of patients that could be assigned to one registered nurse in hospitals and certain other health care facilities.
No:
A "No" vote would make no change to current laws relative to patient-to-nurse limits.
Email Matthew at [email protected] or follow him on Twitter @matt12dipesa.
About the Contributor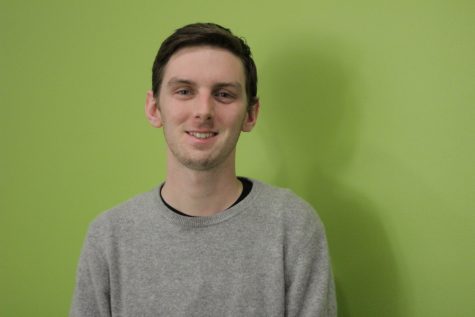 Matthew DiPesa, Assistant OpEd & Politics Editor
Follow him on Twitter @matt12dipesa