Why women in Congress matter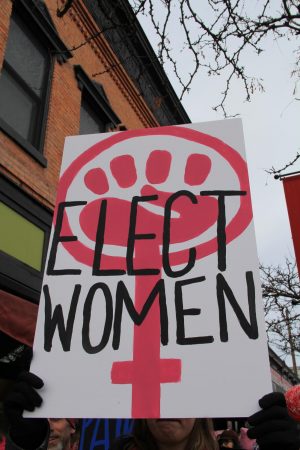 Last week's midterm elections were revolutionary — especially for women. A staggering 256 women qualified for the November ballot for House and Senate races this year, and 121 were elected to the 116th Congress, which increased the number of female Congress members to 23 percent.
Over 47 percent of all eligible voters voted in the midterm elections last Tuesday, the largest voter turnout in over 50 years (the 1966 midterms holds the all-time high at 49 percent). Several elections were almost recounts, and politicians and voters alike were left waiting with bated breath until the last vote was counted.
But it wasn't voting pride that they were celebrating — it was the women being elected. 
Of the 256 women on the midterm ballot, 197 of them were Democrats and only a mere 59 were Republicans. Female Republican candidates aren't being supported as much within their party to run. Democratic women have Emily's List, a powerful political action committee (largely in part because of its pro-choice backing), where female candidates are encouraged to run for office and voice their opinions. Meanwhile, Republican women have Maggie's List, a failed attempt to promote candidates to federal office.
Republican lawmakers have shown that backing female candidates is not their priority. Remember Carly Fiorina, former CEO of Hewlett-Packard? She ran as a Republican in the 2016 presidential election.
Although Fiorina beat New Jersey Gov. Chris Christie and Ohio Gov. John Kasich in Iowa, and had the same number of delegates as former Florida Gov. Jeb Bush, she was excluded from an ABC debate, which led to her suspending her presidential campaign. Fiorina's pollings weren't bad— it just seemed like the Republican party didn't support her as much compared to her male counterparts.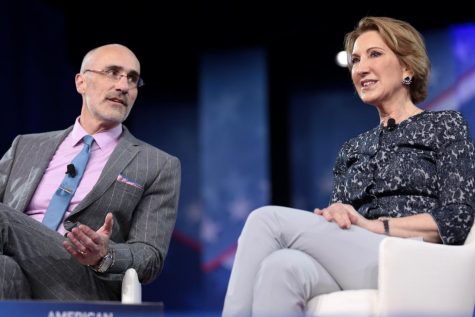 So why is it important that women — in particular, Republican women — are being elected? Republican congresswomen have been proven to be likely to cooperate on legislation, especially over party lines. A study done by the National Bureau of Economic Research (NBER) concluded that female Republicans tend to recruit a larger number of cosponsors and attract more bipartisan support on the bills that they sponsor. The study also found that Republican congresswomen are more likely to work across party lines on bills relating to health, education and social welfare reforms. Women are simply more willing to work with their rivals to get things done.
Yet, politics remains a profession dominated by men. In 2009, there were 93 women in Congress and 17 in the Senate, yet misogyny was still prevalent. North Carolina Senator Kay Hagan wanted to use the Senate pool, but it was only for men because — get this— some male senators liked to swim naked. Hagan had to get Senator Chuck Schumer, head of the Rules Committee, involved to change the practice. This was only ten years ago, and the misogynistic practices still linger — no wonder more women aren't signing up for the job.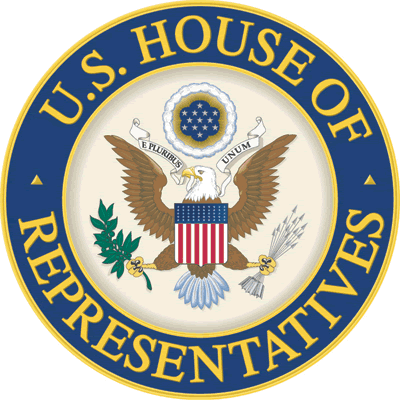 In a 2001 survey, the number one reason women got into politics was because they wanted to bring about social change. The number one reason for men was it's what they've always wanted to do.
In the 116th Congress, women are making history and welcoming diversity. Sharice Davids (D-KS) and Deb Haaland (D-NM) are the first Native American women elected into Congress. Rashida Tlaib (D-MI) and Ilhan Omar (D-MN) will become the first Muslim women elected into Congress. Marsha Blackburn (R-TN) will become the first woman to represent Tennessee in the Senate. Veronica Escobar and Sylvia Garcia will be the first Latina women elected to represent Texas in the House. Military women were also high on the ballot with Air Force veteran Chrissy Houlahan (D-PA) and Navy helicopter pilot Mikie Sherrill (D-NJ) being elected into Congress. Former CIA Operative Abigail Spanberger (D-VA) will be serving in Congress.
Even with 121 women in Congress, the cracks in the glass ceiling have only begun to spider. So what is it going to take to shatter it once and for all? The answer is unclear, and there is this stifling feeling it may just be there forever.
Even with a record number of women in Congress, it still feels like they're voiceless. Women are one of the most underrepresented demographics in Congress — they account for 50.8 percent of the U.S. population, but only represent 23 percent of Congress. According to the Washington Post, the 114th Congress was 80 percent white, 80 percent male, and 92 percent Christian, and at the time it one of the most diverse in American history.
In my lifetime, I would love to see a female President — one who runs the country skillfully and doesn't put up with misogyny. For me, that was presidential candidate Carly Fiorina. She was a Republican and acknowledged that climate change is real and man-made. She believed that there needs to be an overhaul of the current immigration system; that illegal immigrants who graduate from college or serve in the military should be recognized as citizens. That closing tax loopholes for corporations is a priority. But, most importantly, she saw the potential in Americans and believed that anyone could achieve the American Dream. I hope to see more women like her in the coming elections.
Email Amelia Marceau at [email protected].