Student organizations readjust after Student Union closing
"Our old space wasn't exactly like the Ritz-Carlton, but we like it here too."
AMHERST– Nestled comfortably between the University of Massachusetts' campus pond, W. E. B. Du Bois Library and the Integrated Learning Center, the Student Union Building is advantageously positioned amongst the central hub of campus migration.
Due to a $55 million renovation of the 62-year-old building that began in January, the 200 student-run businesses and organizations that once operated out of the building have been relocated to new spaces on campus.
Most groups have been relocated to Bartlett Hall.
In the basement is the Student Union Crafts Center and the Ski and Board Club; On the first floor of Bartlett now operates People's Market, Earthfoods Cafe and the Bike Co-Op; On the second floor is Student Bridges, and on the third, one can find the Student Union Art Gallery, Student Government Association and Campus Design and Copy. 
Some groups have been moved to other parts of campus, such as UVC-TV19 which can now be found in Herter 101.
Staff members of the relocated businesses have mixed feelings about their interim location at Bartlett.
"When the move happened, it was kind of weird. We basically had to figure out a whole new system," said Aren Park, a staff member at The Student Union Crafts Center. "We even had to get rid of two main areas of the shop—the stained glass and batik stations."
According to Park, there has been a noticeable decrease in the number of visitors to the Crafts Center since they moved this semester. She feels like most students aren't fully aware of where some of the businesses are now.
Similar to the Crafts Center, Campus Design and Copy also made the jump from the Student Union to Bartlett this semester.
"It's not like our old space was exactly like the Ritz-Carlton," said Marc Maren, co-manager of Campus Design, "but we like it here too. If you want a good space, you have to leave while they make it."
While both Campus Design and the Crafts Center were authorized to stay in the Student Union through the fall semester, other organizations cleared out much earlier.
According to Karizel Chapman, site coordinator at Student Bridges, her office began moving to Bartlett in August and officially began operating out of it in September.
Many of the relocated organizations have yet to officially open for the spring semester.
Earthfoods planned to reopen on February 4, along with People's Market advertising their return for the next day. Both groups had to push these dates back until further notice, due to adjustments to their new spaces. While Earthfoods was able to open Feb. 11, People's Market's status still remains in limbo. 
As organizations continue adapting to their temporary homes, students will have to adjust to walking a bit further south than they're used to, in order to visit some of their favorite campus businesses.
Email Carina at [email protected].
About the Contributor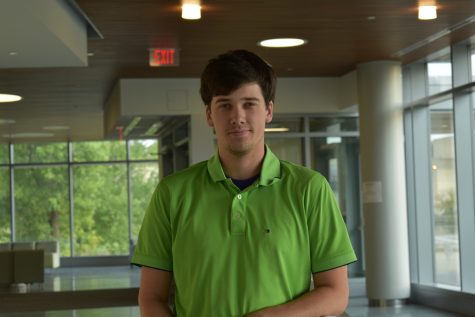 Patrick Kline, Photo Editor
"I walk, I look, I see, I stop, I photograph." - Leon Levinstein



Email Patrick at [email protected] and follow him on Twitter at paterickkline