What's the best dining hall at UMass?
The students have spoken.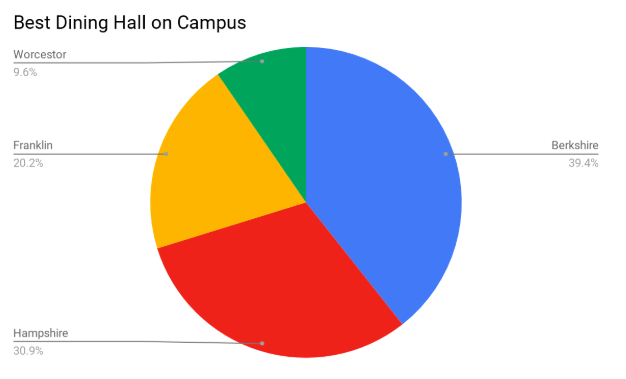 Sitting at the number one spot for collegiate dining once again, UMass has been nationally recognized for their delicious food by the Princeton Review for three consecutive years. With four main dining commons and a variety of other food vendors, students have tons of tasty options when it comes to dining.
In a survey taken of randomly selected UMass students, Berkshire Dining Commons (better known to students as Berk) took the number one spot for favorite dining commons. Hampshire closely followed, with Franklin and Worcester. placing third and fourth.