Gaming recap: PlayStation and Microsoft unveil video showcases
Game industry giants create their own video showcases, similar to Nintendo's Nintendo Directs.
PlayStation and Microsoft recently unveiled their first video showcases, "State of Play" and "ID@Xbox Game Pass" respectively. They are similar to Nintendo's "Nintendo Directs," which first began in 2011, and "Nindies Showcase," which began in 2017. PlayStation focused on VR (Virtual Reality) with five of the games mentioned either being VR exclusive or featuring the option to play in VR. Additionally, it showcased seven other games with releases in the coming months. Microsoft focused on upcoming games that would be available with the "Xbox Game Pass" developed by independent developers. Below is a summary of all the games featured at both events.
Games Featured in PlayStation's "State of Play" Showcase
Release date: 2019
System: PlayStation VR
The first featured game places you in the "Iron Man" suit and battling against a mysterious, masked villain. The announcement trailer featured little gameplay but does show that you will have a readout on the screen similar to "Iron Man" from the "Marvel Cinematic Universe."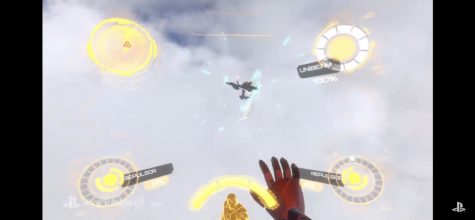 Crash Team Racing Nitro Fueled
Release Date: June 21, 2019
System: PlayStation 4, Xbox One, Nintendo Switch
"Crash Bandicoot" is back in this fully remastered edition of the 1999 "Crash Team Racing." This edition includes online racing with friends and an online leaderboard to compete for dominance. There will also be never-before-seen karts and race tracks for fans of the series. The games will have the option to have the racers look as blocky as they did in the original.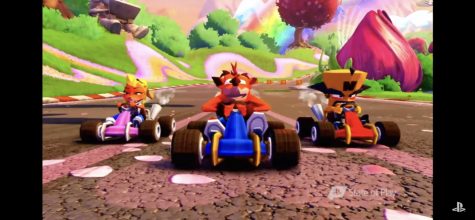 No Man's Sky: Beyond Update
Release Date: Summer 2019
System: PlayStation 4, Xbox One, PC
Hello Games launched this game exclusively on the PS4 in the summer of 2016 to much criticism. Since then, the developers have been hard at work releasing continuous updates for the game. This will be the seventh major update to the game and will include the option to play in VR. Developers say more information about this update will release closer to its launch.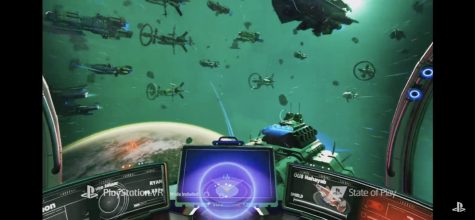 Release Date: 2019
System: PlayStation 4
This is the first look at developer Robot Entertainment's new game. Gameplay consists of dungeon-crawling with a two-player team to collect loot and complete the dungeon as fast as possible before a rival team can beat you to the end. Once both teams reach the end, the game will shift into a battle royale and whichever team completes the dungeon first receives some sort of bonus.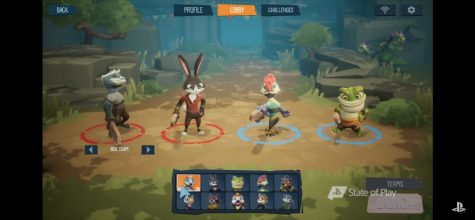 Release Date: May 28, 2019
System: PlayStation VR
This game places you in the shoes of Ryan Marks, a special forces soldier who faces several life sentences. But for what exactly? Well, you get to find out. From what is shown, it looks like you will be reliving the action as Marks tells the story in an interrogation. You deal with hostage situations, jump out windows, and have several shoots outs all in VR. Not much else is known about the story of this game but from the video clip shown it does look interesting.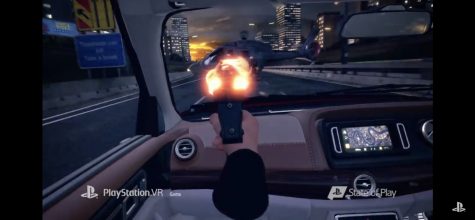 Release Date: May 21, 2019
Systems: PlayStation 4, PC
Up in space, a team of astronauts is on a mission in a space station when an unfortunate twist befalls the crew. While the trailer doesn't give much away, but it does make clear that you will not be playing as one of the astronauts, but rather as the space station itself. One line of dialogue suggests the astronauts should fear for their lives as problems unfold.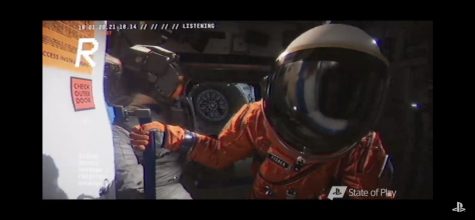 Five Night at Freddy's VR: Help Wanted
Release Date: Spring 2019
Platforms: PlayStation VR
For longtime fans of the series, as well as those who haven't yet been scared by it, comes the next installment in VR. This game will feature levels from the original games and new ones to provide gamers with a truly immersive horror experience.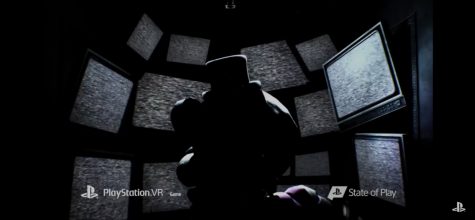 Concrete Genie
Release Date: Fall 2019
System: PlayStation 4, PlayStation VR
Ash is a bullied teen; Ash also gets a magical paintbrush that allows him to create fantastic creatures that live in two-dimensional spaces, like on the exterior of buildings. In this game, it is up to Ash to restore Denska, the town he lives in, and drive out the darkness that has taken root by using the paintbrush. He will chase down scraps of his sketchbook to unlock the ability to paint more creatures, while also avoiding his bullies.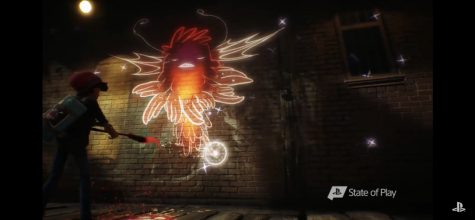 Release Date: April 26, 2019
System: PlayStation 4
"Days Gone" takes place after a zombie apocalypse. Deacon St. John is a biker in the Pacific Northwest and must survive against hordes of "freakers," the game's version of a zombie, and against other humans trying to survive at all costs. Survival for Deacon is connected to his bike, and in this game, maintaining the condition and upgrading his bike is essential. The showcase also introduced a new type of "freaker" called a "breaker," which looks like a zombified bodybuilder that can really hurt Deacon.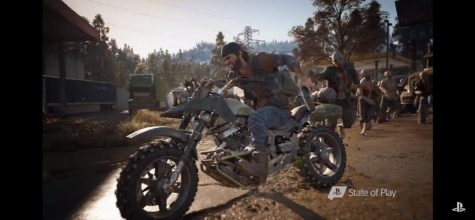 Release Date: April 23, 2019
System: PlayStation 4, Xbox One, PC, Nintendo Switch
From NetherRealm Studios comes the 11th installment of the "Mortal Kombat" series. This trailer featured characters as their past and present selves fighting against each other. Series veterans Jax, Liu Kang and Kung Lao will be a part of the game's large roster of playable fighters. Developers will release even more information about the game before its release in the coming month.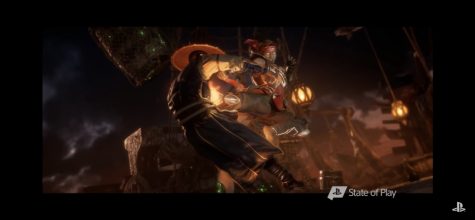 Other Games Featured in the "State of Play" Showcase
Mini Mech Mayhem – June 18, 2019
Jupiter & Mars – April 22, 2019
Falcon Age – April 9, 2019
Trover Saves the Universe – May 31, 2019
Everybody's Golf VR – May 21, 2019
Table of Tales – April 16, 2019
Vacation Simulator – June 18, 2019
Games Featured in Microsoft's "ID@Xbox Game Pass" Showcase
Release Date: Summer 2019
System: Xbox One, PC, Nintendo Switch
In eight-player battles, there are three ways to win in this bee-themed battle platformer. The military victory is achieved by defeating the opposing team. An economic victory occurs when one team fills all of its team's resource slots with colored orbs that might be honey. Finally, there is snail victory, which comes when one team manages to ride a team snail that is positioned between two banners through the other side's banner. Players will start the battle as "worker" class and rise to "soldier" by entering into upgrade pods. Queens will emerge from pods that are near each team's resource wall.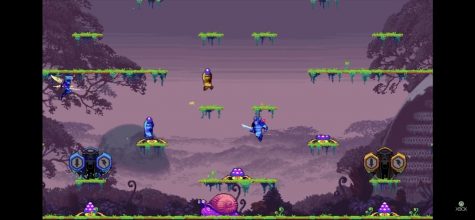 Release Date: 2019
System: Xbox One
Imagine having only 22 minutes left to live. Now imagine that you are able to start those 22 minutes over each time you die but with all the knowledge you gained during them. That is the premise of space survival and exploration game "Outer Wilds." Players can solve puzzles, travel through space and roast marshmallows. There will be eclipses and other natural phenomena that will occur whether the player is near the event on some other planet.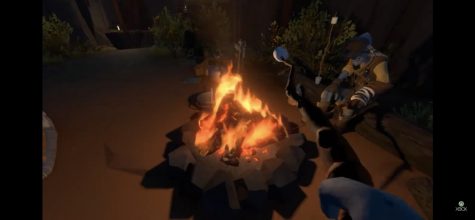 Release Date: 2019
System: PlayStation 4, Xbox One, PC, Nintendo Switch
Two friends, Milo and Lola, are fresh out of college, dead and in Hell. Now, they must find Satan and challenge him to a contest to try to get out of Hell and back to the land of the living. Luckily for them, the contest in question is a drinking contest. They must play beer pong against demons all over Hell on their adventure as they try to find where Satan lives, all while trying to maintain their friendship.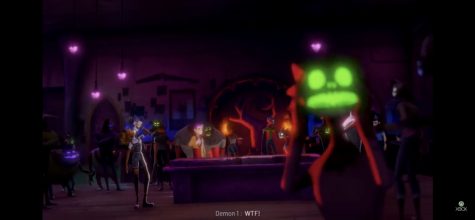 Release Date: 2019
Systems: PlayStation 4, Xbox One, PC, Nintendo Switch
Blazing Chrome is a throwback to old run and gun platform games from the late 1980s and early 1990s like "Contra." Machines have taken over the world and it's up to players to protect what remains of the human population. Utilize several types of weapons as you try to defeat the robot menace.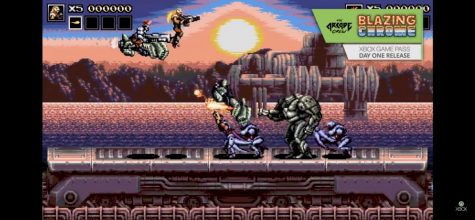 Other Games Featured in the "ID@Xbox Game Pass" Showcase
Void Bastards – 2019
Operencia: The Stolen Sun – March 29, 2019
Supermarket Shriek – 2019
The Good Life – 2019
Follow Patrick on Twitter @PaterickKline.