Five must-try restaurants in Hampshire County
Every student from UMass Amherst should try out these eateries.
With the spring weather in full swing, here are some restaurants spread across the Hampshire Valley that will make the perfect compliment to a day in the sun.
Cushman Market and Café
First on the list is Cushman Market and Café. Located in North Amherst, this locally owned cozy café has been a part of the Amherst community since 2005. The café doubles as a market, selling your everyday needs.
Upon walking in, you're met with a friendly and welcoming atmosphere which has kept locals and college students coming back for years.
The head chef, Brigid Moore, has worked on maintaining a welcoming and inclusive vibe through the food. With a variety of vegan options on the menu, there's sure to be something that will keep you coming back for more.
The popular Amherst landmark has also committed itself to promoting a sustainable lifestyle, which is made evident through the zero-waste product section in the market.
If you visit on a Sunday, you can enjoy lovely jazz music while dining in. Whether you're just popping in for a quick market run or looking for a new place to eat, Cushman Market and Café has it all.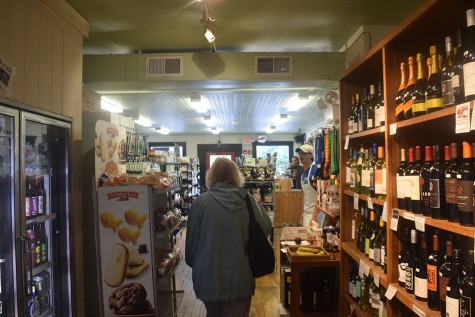 Local Burger
To add to an already long list of raving reviews, Local Burger in Northampton truly has a touch of flavor.
It offers a variety of burger options including veggie, turkey and grass-fed burgers, so whatever you're craving, you can get. If you're looking to stray away from the traditional burger, they offer diverse house favorites which put a unique and delicious spin on the classic American meal.
Local Burger also features a list of appetizing sides and starters to keep your taste buds on their toes. On top of their delicious fries, some of their best sides include chicken tenders and fried pickles.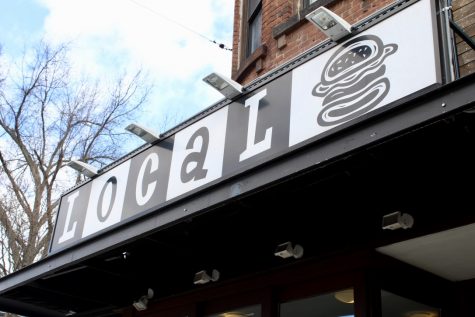 Flayvors of Cook Farm
With summer right around the corner, who could say no to some ice cream? Flayvors of Cook Farm is located in Hadley and has been serving customers since 1998. It offers a wide range of sweet ice cream flavors and sundaes every day from 11 a.m. to 7 p.m. While you enjoy your sweet treat, you can also hang out with the cows and chickens that are located just a few feet from the ice cream stand.
If you're craving something more than ice cream, Flayvors also offers lunch options including sandwiches, soups and mac and cheese.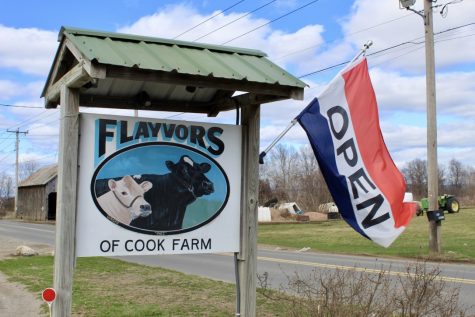 Bistro 63
Sitting in the heart of downtown Amherst, Bistro 63 has a high-end modern atmosphere. The friendly staff and professionally crafted American-style meals are sure to captivate the stomachs of their customers.
Brunch is served daily from 12 to 4 p.m. and dinner is served until 9 p.m.  The appetizers, soups and salads are served all day. Carefully crafted meals and precise presentation have earned Bistro high praise from Amherst residents.
Starting at 10 p.m. on weekends, Bistro 63 becomes Monkey Bar, a popular nightlight spot among college students. So, if you are looking for a good meal before a night out, definitely check out Bistro 63.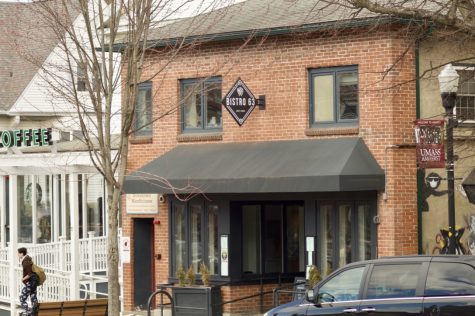 Haymarket Café
Opened in 1991, Haymarket Café has served happy customers for years. Located in Northampton, the café offers breakfast, lunch and dinner with vegan and gluten free options.
If you are looking for a quick bite or sip, the juice bar and bakery are a perfect option. The juice bar is known for crafting delicious and fresh smoothies to take on the go or to enjoy in the relaxing environment.  The bakery offers an assortment of cakes, tarts and other sweets, which can be ordered over the phone or at the café.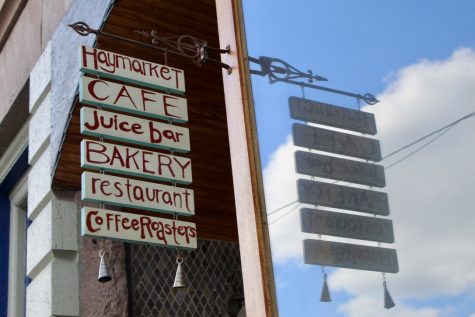 Email Melanie at [email protected].