Amherst Farmers' Market features an array of local business and art
The market focuses on small, sustainable business and fostering local community.
AMHERST — Located in the Spring Street Parking Lot and Boltwood Avenue, The Amherst Farmers' Market has been a warm-weather feature of the town since 1972. The market hosts an array of local vendors, selling everything from fresh-baked bread, to honey, to plants and flowers, meats, eggs, cheeses, fruits and vegetables, wine and even mushrooms. In addition to small businesses, local musicians, artists and craftsmen can also be found amongst the stalls.
The market will continue to run on Saturdays from 7:30 a.m. to 1:30 p.m. until Nov. 16.
Story and Production: Rebecca Duffy & Nicole Biagioni
Editing: Rebecca Duffy
About the Writers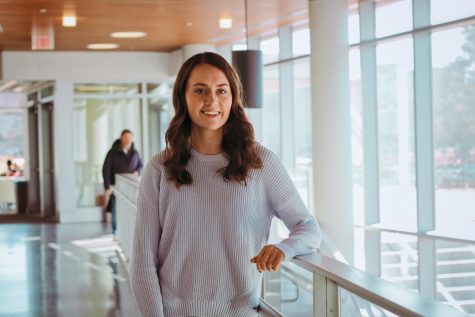 Rebecca Duffy, Campus News Editor
Email Rebecca at [email protected] or follow her on Twitter @Rebecca_Duffy_

"Aspire to inspire before you expire." - Eugene Bell Jr.