UMass People Finder to add pronouns to honor International Pronouns Day
Students can put in their personal pronouns on Spire.
AMHERST – On UMass Amherst's People Finder Directory, students can search for helpful information such as another student's school email, a professor's phone number and sometimes even their middle name. But starting Oct. 18, UMass will be one of the first colleges to also let you check for someone's pronouns.
"The change is the latest step in the university's commitment to supporting trans community members and helping to ensure that people's gender identities are acknowledged and respected," according to a press release sent out by Mary Dettloff, deputy director of News and Media Relations at UMass.
The new feature is in honor of International Pronouns Day, a campaign started in 2018 to help normalize the acceptance of sharing and respecting personal pronouns, as well as educate people on the topic.
"It is so critical to be asking and not assuming pronouns," said Genny Beemyn, director of UMass' Stonewall Center and co-chair of IPD.
The change builds upon a feature in 2018 that allowed students to indicate their pronouns on Spire for things such as class rosters.
"Having pronouns in People Finder is a small way for UMass students, staff and faculty to have their gender identities recognized and hopefully respected," said Beemyn in an email.
The move is part of a string of trans-inclusive policies that the university has recently been adopting and continues UMass' tradition of being a more trans-affirming campus, added Beemyn.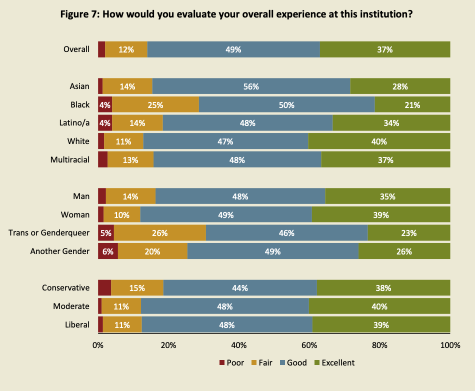 While the initiative may seem small to some, it's meant as an inclusive decision for trans and non-binary students. According to UMass' 2016 campus climate survey, trans and non-binary undergraduates were reported to feeling the most excluded in class, the least satisfied with their university experience and the least likely to recommend UMass to someone else.
"Professors make minimal attempt to use the proper pronouns for me and my friends, classmates make actually no attempt, never acknowledge when they misgender me," said one account included in the 2016 report. "Makes me want to hide in a hole literally every moment that I'm on campus."
58% of these students also noted how they were, at most, only somewhat satisfied with the "use of name/[pronouns] in online/verbal communication."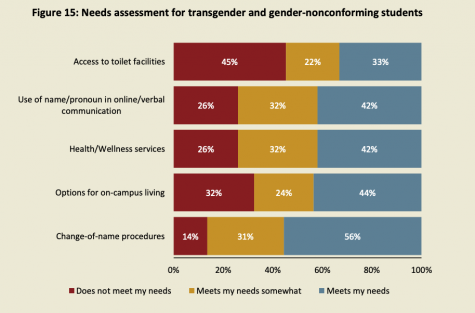 Beemyn noted that while students' pronouns are now accessible to faculty and staff, it's not true vice-versa. The directory will be one of the few places where their pronouns can be easily found.
"As a nonbinary trans person who uses they/them pronouns, I get misgendered every day," said Beemyn when explaining the importance of the change. "People assume I go by he/him if they see me or go by she/her if they see my name. You end up feeling marginalized and invisible, with few people seeing you for who you are."
As for moving forward, Beemyn says that while UMass has "pretty much" any trans-inclusive policy a university can have, they are always ready to champion new policies if they see them done elsewhere.
"I feel fortunate that the administration is always open to hearing how UMass can be more trans-inclusive," said Beemyn at the end of their email.
More information on pronouns can be found here.
Email Brian at [email protected] or follow him on Twitter @brianshowket.