Ask UMass — Halloween
UMass students talk about their plans for Halloween.
Rachel Swansburg, Rebecca Duffy, and Meghan Carney
October 31, 2019
Hang on for a minute...we're trying to find some more stories you might like.
With Halloween just around the corner, Rebecca Duffy and Meghan Carney asked UMass students what they have planned for the holiday.
Hosts: Rebecca Duffy, Meghan Carney
Camera: Rachel Swansburg
Editing: Rebecca Duffy
Email Rebecca at [email protected] or follow her on Twitter @Rebecca_Duffy_
Email Meghan at [email protected] or follow her on Twitter @meghan_carney_
Email Rachel at [email protected] or follow her on Twitter @RachelSwansburg
About the Writers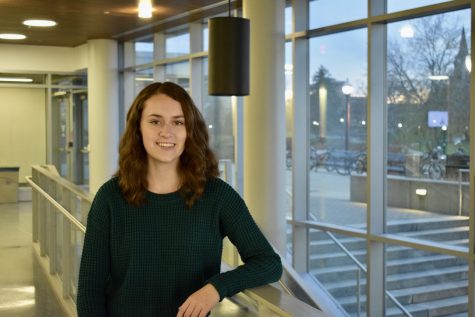 Rebecca Duffy, Campus News Editor
"Aspire to inspire before you expire." - Eugene Bell Jr.

Email Rebecca at [email protected] or follow her on Twitter @Rebecca_Duffy_