"Knock, Knock!": UMass hosts 10th trick-or-treating celebration
Trick-or-treaters made their way to Northeast Residential Area Thursday evening.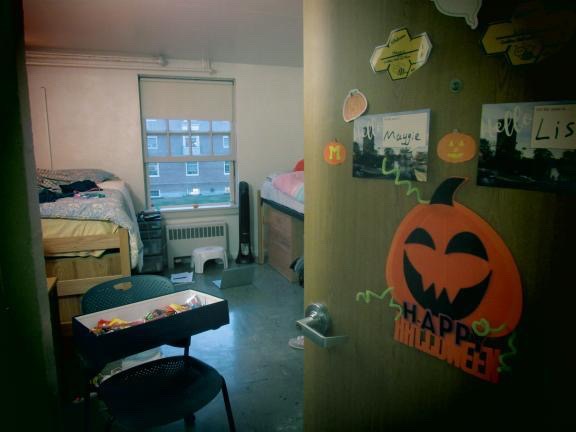 AMHERST﹣I heard the pitter-patter of footsteps accompanied by giggling. I turned around to see a group of mini superheroes flying down the hallway in the Crabtree Residence Hall at Northeast Residential Area. They were only some of the many trick-or-treaters that participated in the annual trick-or-treating event at the University of Massachusetts on Oct. 31. 
"We want to emphasize UMass' ability to connect and how they're integrated in the greater Amherst area," said Ed York, the governor of the Northeast and Sylvan Residential Areas.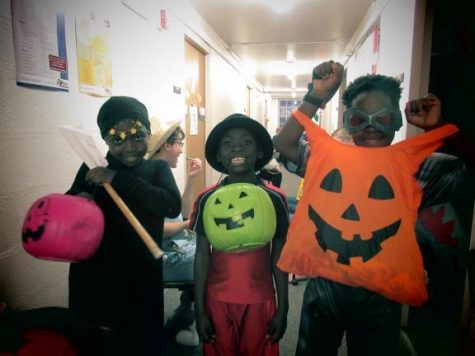 York mentioned how the trick-or-treating event has been running for ten years. He has been heading the event for two years and hopes that whoever is the next governor will continue with it as well. 
According to York, there was a lot of planning behind the scenes. Each residential director sent out a survey to their residents so their rooms could be a candy hotspot. A list was then made for trick-or-treaters showing each room that was available. The sweets are provided to the students from the administration. 
"It's a great escape to reminisce about when you were able to trick-or-treat," said York. He mentioned the exciting experience for students who are international and have never celebrated Halloween before. 
"There are many students from international backgrounds living at Northeast, so this event gives them the perfect opportunity to experience Halloween in a friendly environment," added York. 
He mentioned how last year was their biggest turnout ever with about 300 people. In terms of student participation, York said, "we have a lot of people signed up from my cluster which is great." 
Many students saw this opportunity as a comfort aspect after being away from home for a while. 
"I kind of missed the Halloween spirit, so I figured this would be a cool way to engage in trick-or-treating festivities, but be on the other side of it," said freshman Tori Ross.
The trick-or-treating takes place in a safe, family-friendly environment, so it is good for the parents as well. 
"The kids like how the grownups and students dress up too," said Oumy Cisse, who has been taking her children here for the past two years with her friend Ally Hunter, a UMass faculty member through the College of Education. "They only trick-or-treat here," she added. 
Overall, it's obvious that York is not the only one who wants this event to continue in the future. Many families come from all over the greater Amherst area to collect the best candy in town. As for York, he said his favorite candy is the large Reeses packs, but with a twist: frozen. 
No matter what type of candy you want for Halloween, there is a good chance UMass' Northeast Residential Area will have you covered.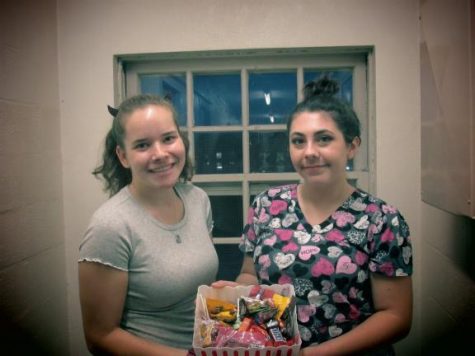 Email Bella at [email protected] or follow her on twitter at @bella9D.