"The Circle" takes catfishing to a whole new level
Who would you be to win 100,000 dollars?
Hang on for a minute...we're trying to find some more stories you might like.
Blending confinement, social media and voice-activated technology, Netflix's latest series "The Circle" is a refreshingly fun take on the reality TV genre. In addition to its unpredictable twists and turns, "The Circle" uses physical space and technology unlike any other show has done before. With seemingly almost no human contact, viewers watch as players develop their profiles and make connections in hopes of being voted as the most popular player so they can win $100,000. But there's an added challenge. Players can be whoever they want, which means catfish are free to roam in "The Circle."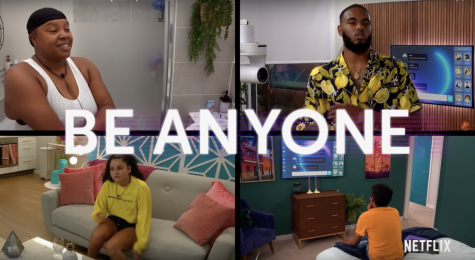 (Screenshot from "The Circle" trailer / YouTube)
This social experiment approach is what makes "The Circle" so fascinating, especially to American viewers. While the U.K. version has been around for about two years, Netflix's decision to bring the series to the U.S. has left viewers in awe. Players have complete freedom to design their own profile and interact with one another in the privacy of their own apartments, which happen to be filled with cameras that are constantly filming. The show's creator, Tim Harcourt, explained in an interview with Vulture that producers were constantly involved behind the scenes to ensure everything went smoothly. "We had a huge control room, which at any time would have between 20 and 30 producers and camera ops working, recording, logging everything that was going on, and also studying the game and sending all the messages from the Circle," said Harcourt.
These intensive procedures seem oddly reminiscent of "The Truman Show" (1998). Both the players in "The Circle" and Truman (Jim Carrey) exist in controlled environments in front of an audience waiting to see what their next move will be. However, unlike Truman, the players have given their consent to temporarily live under constant surveillance for thousands of viewers to see. By having limited access outside their apartments and cameras in every room players are forced to be themselves, which is what makes "The Circle" so enticing and at times stressful. Like most reality TV, it's almost impossible to wonder if there's something the producers are not airing, especially after learning how much work goes on behind the scenes. While this was one of the most irritating elements of the show, it did create an environment distinct from any other reality show. Not only can viewers see how each player navigates the game, but they can see the real human and personality behind the screen.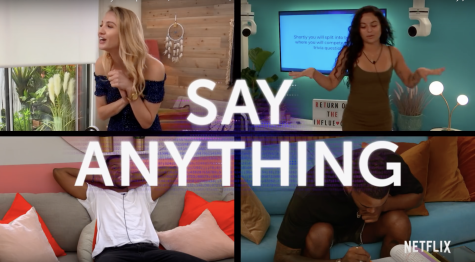 (Screenshot from "The Circle" trailer / YouTube)
So while the voice-activated messaging system featured in "The Circle" relied mostly on the help of producers, the chemistry between the show's players was entirely authentic. Through a series of various games and activities such as cake decorating and trivia night, players quickly developed strong connections with one another. Some even formed genuine romantic feelings. 
One of the most notable connections was between Shubham Goel and Joey Sasso. Despite Shubham entering the show skeptical of social media and despising Instagram influencers, the two men instantly clicked and formed one of the strongest alliances, friendships and bromances on the entire show. For a show that prided itself as shocking and unique, it certainly delivered. "The Circle" has distinguished itself as something beyond a reality TV show, it's an experience that allows contestants to grow as a human.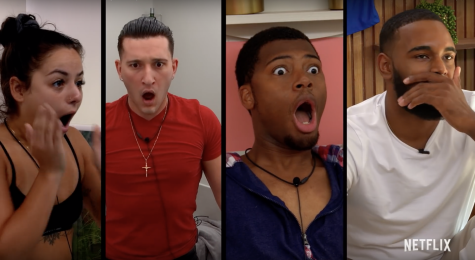 (Screenshot from "The Circle" trailer / YouTube)
Many of the players entered the game with flirting as their primary strategy but quickly realized that wasn't the only tactic. There was never a dull moment throughout each of the 12 episodes and there were many surprises. Perhaps one of the biggest bombshells was the pure friendship between the final five players. Together since the first episode, almost all of these players were genuine, open and real with one another. That's why there were able to make it so far.
However, Harcourt told Vulture the way to win the game isn't necessarily about being 100% yourself. "I used to think it was people who were authentic and honest, but actually, I don't think that is the secret to being successful, though that can be a brilliant strategy for doing well," explained Harcourt. "I think the secret of success is being a brilliant communicator." Not only did the players who lasted the longest stay true to themselves, but they had excellent communication skills that allowed them to form strong bonds with other players. For Harcourt, success might mean winning the $100,000, but as some of the players learned in the final episode the experience alone was fulfilling.
Email Brianna at [email protected] or follow her on Twitter @brisilvv.