From "America's sweetheart" to "Miss Americana," Taylor Swift is at her most vulnerable in latest Netflix documentary
Swift courageously recounts many of the controversies of her career, as she allows viewers a glimpse of her reality within the spotlight
On Jan. 31, Taylor Swift's documentary, "Miss Americana," made its debut as a Netflix original film. The award-winning singer-songwriter has been known for keeping certain aspects of her life extremely private as of the last several years. Swift released her first album at the age of 16 and by every account of the phrase, has grown up in the public eye. As one of the biggest pop-stars in the world, she had to learn the hard way how to deal with the scrutiny. However, her vulnerability takes center stage in the hour and a half film; as she broaches the weight of topics concerning mental and physical health that she has grappled with and the toll that it took on her to consciously shed the image of "America's sweetheart" that has defined the majority of her career in order to step into the role of being the powerhouse of a woman that she is today.
The documentary begins with Swift leafing through her collection of old journals, that she has maintained writing in throughout her career, in the weeks leading up to the release of her seventh studio album, "Lover," this past summer. It is also one of her most emotionally revealing moments and does well to set the tone accordingly for the rest of the film. Swift has had an ongoing joke with her fanbase about how her song-writing resembles showing pages of her diary to the world. This pact of honesty has led Swift to establish a concrete and open relationship with her fanbase but has also left her open for an unprecedented amount of criticism – that she had to learn to cope with.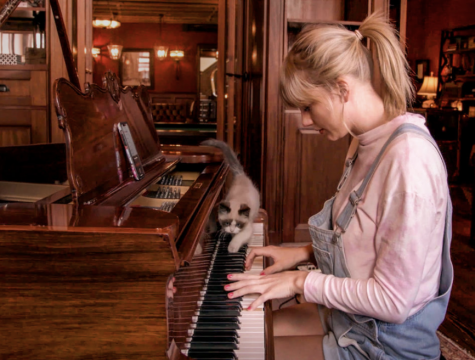 "My entire moral code, as a kid and now, is a need to be thought of as good," Swift states as she holds her newest kitten in her lap. "It was all I wrote about. It was all I wanted. […] And obviously, I'm not a perfect person by any stretch, but overall, the main thing that I always tried to be was a good girl." This clip then segues into home videos of Swift performing as a young girl and her screaming excitedly when she received her first guitar. She then goes on to explain how once she entered into the spotlight, performing and receiving the applause made her feel validated and complete. She poignantly recalls, "Those pats on the head were all I lived for."
And for the first several years of her career, Swift was viewed as just that. A good girl. It wasn't until the aftermath of the VMA's controversy in 2009, that the brunt of the negativity that comes with being in the spotlight fully hit her. In the documentary, she remembers the shock and confusion that she experienced during that infamous moment. She had been a fan of Kanye's work prior to that, and had had the utmost respect for him as both a musician and the artist. Swift's need to thrive upon other people's praise had served as a constant and when she heard the crowd booing, it was an equally pivotal and heartbreaking moment. Because she had thought they were booing her for winning the award, instead of Kanye for interrupting her.
(Kanye West interrupting Taylor Swift's 2009 VMA speech, published by Alessandro R. C. on YouTube)
Whether it was because she wrote a too detailed song about an ex-boyfriend, or she wore an outfit that didn't make her stomach painfully flat or being called "calculated" for making a smart business decision; Swift recounts being heavily criticized for several years and it having a damaging effect on her mental health. She explains how she rarely looks at pictures of herself online because just like many of her fans, she is a bodily-conscious woman. In a particularly raw scene, she admits to having dealt with an eating disorder, "I tend to get triggered by something, whether it's a picture of me where I feel like my tummy looked too big or someone said that I looked pregnant or something, and that'll trigger me to just starve a little bit." 
And while she has been known for constantly reinventing herself and her approach to music, from her complete genre shift from country to pop, to her using her haters' comments as motivation for new heights in her success and inspiration in her music. When her success caused her to hit a wall and she could no longer separate her true self from what was splashed across the tabloids, she went into hiding for a year. In doing so, she found newfound happiness with her boyfriend of almost four-years, Joe Alwyn. There is a sweet scene in the documentary, where after a concert on the Reputation Stadium Tour, she runs to Alwyn and hugs him.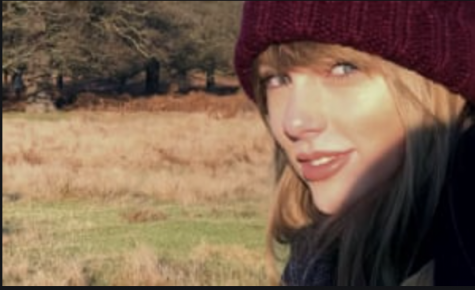 Even though Swift is a world-renowned singer, she is human. She has experienced things that have shaken her to her core, like the sexual assault trial when her character was repeatedly called into question, to her mom being diagnosed with breast cancer. Despite all of her challenges, she remains a constant force within the music industry for her ability to harness all of her emotions to create heartfelt lyrics and music that people all around the world can relate to. And while the wide-eyed girl with long, blonde curls and a country twang may be gone, the dynamic woman with a passion for advocating for artist's rights within the music industry is the exact embodiment of "Miss Americana" that we need.
Email Joanna Buoniconti at [email protected] or follow her on Twitter at @JBuoniconti.