Why you should check out Amherst Cinema
From major blockbusters to independent flicks, Amherst Cinema screens it all.
Nestled snugly amidst the bustling town of Amherst lays a quaint theater. If you're not paying attention to the lone brick building, you might even miss it.
If, however, you're fortunate enough to pay a visit to the theater, you'll find a treasure chest of cinema that you would be kicking yourself for missing out on. The place described is none other than Amherst Cinema. Located on Amity Street, just five minutes from the main campus at UMass Amherst, the independent, nonprofit theater fits right into the classical theme of the town. 
First built in 1879 on the site of the former Amherst Academy, the building was reconstructed into a single-screen cinema after a fire turned it to ash in 1926. Its troubles were not over yet, as financial shortcomings saw the cinema's end in 1999. Luckily, a group of art lovers and patrons of film banded together to form a nonprofit group. Along with supporting businesses, institutions and individuals, this group supervised the reconstruction of the theater. With almost $3 million in contributions and funding, the cinema was finally constructed in May of 2006. Opening in November of that year, with just three screening rooms (and later adding a smaller, intimate theater), it quickly amassed a loyal following. But what exactly is it that separates Amherst Cinema from the other run-of-the-mill chain theaters in the area?
The answer to that is a bit complicated. The cinema offers a trove of perks to fans of film, but the average moviegoer can find just as much enjoyable content that would not be normally found in other theaters. Come Oscar season, they host special events where all of the nominated short films, documentaries, and animated shorts are screened. They, of course, have numerous screenings of current-release films, but they often show older films in one-time screenings. Along with international films, they also screen retrospectives of famed actors and directors, plays, dance, and programs with special guests.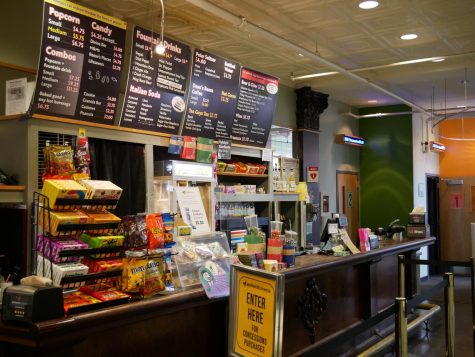 In a day and age where theaters are being strongarmed by big Hollywood studios into screening franchise and name-branded films, it's refreshing to find a diamond in the rough that's able to freely screen whatever they please. The Hadley Cinemark rarely shows the type of arthouse films and hard-to-find shorts that Amherst Cinema screens on a weekly basis. This week, you can go see "Color Out of Space," a critically acclaimed horror film that is not playing anywhere else in the county. If horror is not your cup of tea and you'd rather go see a family-friendly film, then you're in luck! The cinema has family films nearly every night, costing just $5.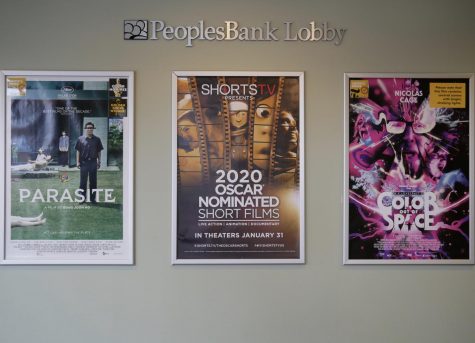 For lovers of film, the Amherst Cinema could not do much more in terms of unique content. For the average moviegoer, it offers a brilliant way to indulge in content that is rarely found elsewhere. Next time you want to go see a film, support a local nonprofit theater. It's very rare you find a cinema that truly cares about the viewer, and there's not many of them left.
Email Ian Dartley at [email protected] or follow him on Twitter @iandarts