Nutrition First, the up-and-coming juice bar in western MA may just be your next fitness fad
Yes, even their ice cream is healthy, and counts as a meal
The smoothie and juice bar, Nutrition First, located in Agawam, Massachusetts has become a true embodiment of what it means to maintain a healthy lifestyle on both a mind, body and soul level. Aligning with the launch of the new decade, many have taken on a new approach when it comes to fitness and flocking to the bar for protein-infused drinks. 
The owners of the Nutrition First smoothie and juice bar, Michelle and Todd Fairman, opened the business two years ago. The juice bar marks the couples first storefront. During a phone interview, Mrs. Fairman recalls her and her husband discovering the shakes and teas back in 2015. And because they quickly became so beneficial to their lifestyles they decided to share them within the community. They didn't establish the business with the intention of creating a profit, but rather, due to a recognized need for it in the community.
"We wanted to have a healthy alternative in the community," Mrs. Fairman states. "For people to get a healthy meal, our smoothies are a meal and healthy energy. Along with positivity in the community. There's just not enough healthy out there."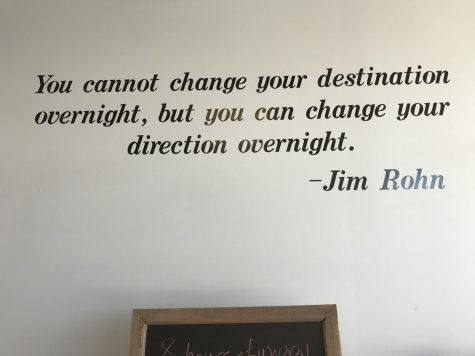 Anyone who has been on a diet or fitness regimen can attest to the fact that most nutrition-based drinks are less than appetizing. What makes Nutrition First different, is the mere fact that the beverages are so unique and delicious that recurring customers can't seem to get enough of them.
Tiffany Cavanaugh, 21, is a West Springfield resident and a frequent customer of Nutrition First. Her favorite drinks of theirs are the birthday cake and chocolate peanut butter shakes, along with the gummy bear tea. Cavanaugh has been on a weight-loss journey throughout this past year, and attributes much of her success to the drinks at Nutrition First.
"In February 2019, I joined Weight Watchers. It's been a year now since I joined, and I have lost about 20-22 pounds," Cavanaugh said. "I feel that part of the reason why I lost weight was because of Nutrition First. Because I am autistic, I am picky when it comes to certain foods. And when I go to Nutrition First, I don't feel guilty having a shake, tea, or ice cream." 
Unlike other smoothie places, Mrs. Fairman explains how they use plant-based protein to make the smoothies. "We are very simple. We make our smoothies with water, Herbalife powders and ice." This is essential to the process of keeping the drinks low in fat and sugar. Each of the drinks range from $5 to $7 in price, and 200-225 calories.
The employees use the protein powders to make their specialty milkshakes and teas, which acts as a natural weight-loss and energy-inducing supplement. Upon a customer's ordering, all the products are ready to be put together and blended. They are known within the area for their protein-infused ice cream, which contains all the ingredients of their regular shakes; except, they add more ice than water to create the creamy consistency.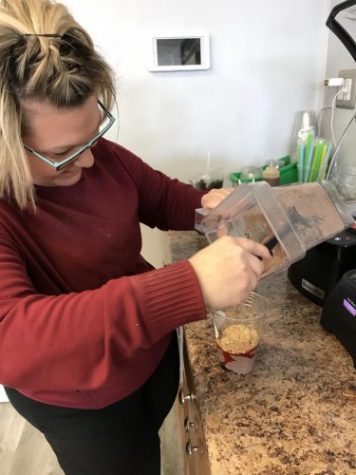 In addition to posting pictures of new and popular drinks on Facebook, that will make anyone start salivating, they post inspirational quotes on a regular basis to boost both customers' and employees' self-esteem. The store even has a wall dedicated to inspirational quotes. And once a month, they have a raffle where customers can enter to win a drink of their choice.
Nora Ortegas, 20, is a full-time student at Lasell College and has been an employee at Nutrition First since May of 2019. She has worked other customer-service jobs and considers this her best work experience so far, due to the overall friendly and welcoming atmosphere.
"The work environment is so laid back and worry-free compared to my previous jobs," Ortegas said. "I love explaining what our products do and how they can change your life in such a positive way. Being able to have that connection with customers and seeing them amazed at their drinks and seeing them return is even more rewarding."
Because of the company's overall success, the owners Michelle and Todd Fairman are planning to open another storefront location in downtown Northampton during the first week of March. It will be called NoHo Nutrition. 
Their current Agawam location is located on 333 Walnut Street Extension. The juice bar is open 6 A.M. – 5 p.m. on the weekdays, Saturday 8 a.m. – 2 p.m., and Sunday 9 a.m. – 2 p.m.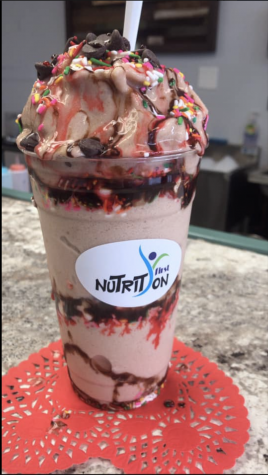 You can find them on Facebook at Nutrition First or follow them on Instagram @nutritionfirst333.
Email Joanna at [email protected] or follow her on Twitter @JBuoniconti