Seven books to read during the quarantine
From Stephen King to falling in love, here's a few books to get you through the next few weeks
As the COVID-19 quarantine lengthens and social anxiety heightens, it is important to take time for yourself. Finding comfort in books is the world's past-time and especially beneficial for people during this uneasy start of 2020. Through careful consideration and a hint of personal opinion, I have compiled a list of seven books to read during the quarantine. 
For a quick read … "The Body," Stephen King
The original inspiration for the 1986 film "Stand By Me," this older, less terrifying Stephen King novel is anything but outdated. Following four boys and their search for a missing kid, this book captures your attention immediately, embarking on a journey of family, innocence, social class and, above all, friendship. In just 179 pages, King manages to create a beautiful coming-of-age story that leaves you both fulfilled and heartbroken. 
For inspiration … "The Last Lecture," Jeffery Zaslow and Randy Pausch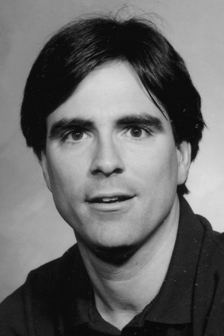 Randy Pausch was a professor at Carnegie Mellon University before his death in 2008. Just two months prior, Pausch and Zaslow published "The Last Lecture,"  a memoir-like book about Pausch's theory of life-based off his own experiences. The book itself is a symbol of Pausch's professional last lecture – something most professors do when asked to contemplate their own death, oftentimes pulling philosophies of life from it. A truly positive experience that is packed with inspiring events, quotes and ways of being, this novel is sure to leave you with a completely different view of your own world. 
For a really good story … "The Shack," William P. Young
Equally inspiring as "The Last Lecture" but slightly more intriguing, "The Shack" embarks on a spiritual journey of a father who lost his daughter and his fight against God. As someone who comes from a pretty un-religious background, this book was a total surprise for me and is now one of my favorites. A deeply emotional rollercoaster, this book will have you questioning everything you've been told about religion, spirituality and death. 
For political fiction … "Exit West," Mohsin Hamid
Set in a post-apocalyptic world, Hamid tells the story of Nadia and Saeed as their lives rapidly change from normalcy to militant control. Starting off in an unnamed city that is based in the Middle East, Nadia and Saeed embark on a dangerous journey to escape their home country, passing through magic-like doors that will take them to new places. As the world continues to collapse, the pair are forced to learn how to live as refugees. This work is a true masterpiece, standing as a symbol of the ongoing emigration problems in the world. 
For women … "Three Women," Lisa Taddeo
Finding books with strong female leads is a struggle. Taddeo's "Three Women" does more than incorporate female main characters; it chronicles the very real lives of three different women living in three different areas of the United States and their personal journeys through sex, desire and ambition. Through three drastically different perspectives, the world of feminine sexual desire is shown, grabbing it from the parts of society that make it too "taboo" for girls to talk about, exposing it for all genders to read, relate to and maybe even find comfort in. 
For a love story … "The Light We Lost," Jill Santopolo 
Santopolo really does put Nicholas Sparks to shame in "The Light We Lost." Starting off on Sept. 11, 2001, this book follows the classic yet passionate love affair between Lucy and Gabe. Packed with romance, lust and fiery passion, Lucy's fight between two completely opposite yet completely perfect love affairs oozes with emotion and is sure to leave you wanting more.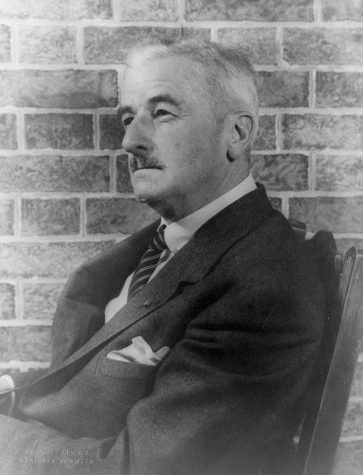 For a classic and a challenge … "The Sound and Fury," William Faulkner 
One of my all-time favorite classics, Faulkner's novel stands separate from others. Following a twisted family's endeavors, this book holds one of the most intricate and captivating plots I have ever read. From harsh parents and accidental pregnancies to tyrant-like brothers and suicide, this novel is a must if you are looking for something both engaging and horribly exhausting to read. Faulkner uses a stream of consciousness writing style, leaving you to question whose thoughts you are reading and what character is at focus all while trying to piece together a million little details from various points in time.