Julian Edelman: The squirrel who found his nut
A look back on how the recent retiree shaped the Patriots' winning legacy
"Let me tell you something about Julian. First off he calls himself the squirrel. You want to know why he calls himself the squirrel? Because he is a squirrel. He's furry, he's cute, he's elusive, he's feisty, and most importantly whenever he gets a chance he gets that nut. Just like he gets a first down, just like he gets the touchdown, just like he'll give you a catch when you need it." 

– Rob Gronkowski post-retirement, the first one, on Fox on Patriots' Wide Receiver Julian Edelman – he faced the Giants in a Thursday Night Game.
After 11 seasons and 34 trips around the sun, Edelman finally retired from football on April 12. Edelman was a tremendously hard worker and always willing to do whatever the team asked of him, a quality that often defines Coach Bill Belichick's most important players. Belichick is a man of few words, but he describes Edelman  as "the quintessential throwback player." Belichick refers to Edelman's versatility in various aspects of the game (e.g. passing, catching, returning, even defending early in his career) which truly shows his love and appreciation for the recent retiree. Edelman's transformation from a Kent State quarterback to one of the greatest postseason receivers of all time is a testament to his work ethic. 
It's even more fitting when you consider he took over for one of the greatest slot receivers of all time; Wes Welker. It all begins in a poetic moment during the 2009 preseason when Welker was unable to play due to an injury. Then-rookie Edelman stepped into Welker's shoes as a punt returner and returned a punt 75 yards to the endzone.  At that moment, Belichick turned to Welker and asked him if he had ever heard how the incomparable Lou Gehrig started his dominating career in baseball. In one early summer game, then first baseman Wally Pipp suffered a headache and had to be replaced by Gehrig, who was only a pinch hitter at the time. That single game spurred 2,130 consecutive games for the budding first baseman. Welker stuck around for a few years after this, but as Gehrig had replaced Pipp before him, Edelman would do the same to Welker whilst amassing 8,264 receiving yards, playoffs included, over his career.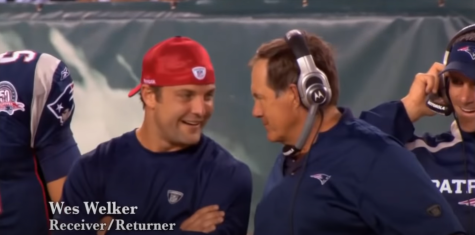 Edelman had a plethora of iconic playoff moments in New England over the years. A personal favorite is in the 2014 AFC Divisional game against the Baltimore Ravens. The Patriots always had tough games with the Ravens due to their tough defense and the playoff performance of quarterback Joe Flacco. The Patriots quickly fell to a 14 point deficit, climbed back into the game, then fell into another that left the score at 28-14. Brady found Gronkowski to cut the lead to seven and then the Patriots turned to some trickery. Edelman catches a fake screen and bombs the ball 51 yards down the field to hit "Playoff" Danny Amendola in stride. It was a superb throw on a perfect play call to keep the Patriots in the game. The Patriots were forced to resurge from two separate 14 point deficits that game and without Edelman's eight receptions for 74 yards to go along with that touchdown pass, the Patriots would not have won that game.
Edelman showed up in so many critical games against Andy Reid's Kansas City Chiefs. These reliable moments came mostly in the form of playoff games or ones that had us jockeying for playoff positions. There's the 2018 AFC Championship game, on the road, where Edelman converted multiple key third downs in tandem with Gronkowski to move the chains and put then-rookie Sony Michel in position to clinch the game in overtime. In the most insane moment I've ever seen in an NFL Game, Edelman gets his hands as close to a punt as possible without actually muffing it, according to the official review. Immediately he followed that up by tipping a ball into Chiefs' safety Daniel Sorensen's hands for an interception. A rare "ball don't lie" moment in the NFL. In the 2015 AFC Divisional game, Edelman continued to move the chains when the Patriots needed it to collect ten catches for 100 yards and help send us to the AFC Championship.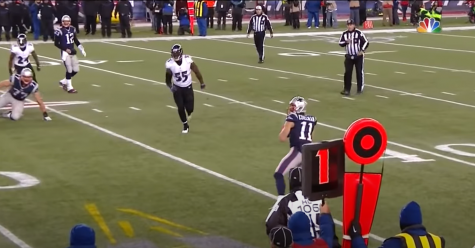 The Chiefs were not the only team who got headaches trying to stop Edelman. The Patriots came back from a 24-point deficit against the Denver Broncos back in 2013 on a 23-degree night in Foxboro. Edelman accumulated nine catches for 110 yards and two touchdowns. These games were essential as well because Denver had just acquired Hall of Famer Peyton Manning so losing a regular-season matchup against them could mean losing home-field advantage during the playoffs. The Super Bowl against the Seahawks where he nabbed nine catches for 109 yards and a would-be game-winning touchdown to beat one of the greatest defenses of all time. Not to mention he took a kill shot from known hard-hitting safety Kam Chancellor and got back up running. Just going back, it is absurd to see how many huge postseason performances Edelman had to keep the Patriots flowing between Super Bowls. Who knows, if Edelman never tears his ACL in the 2017 preseason the Patriots may have beat the Eagles in Super Bowl LII and he might still be healthy today.
Edelman's magnum opus is his performance in Super Bowl LIII. In this game, Edelman collected ten receptions for 141 yards and the only touchdown scored that game. Of the Patriots 416 yards of total offense that game, Edelman consisted of 33% of them. Edelman ran a wide variety of stick and option routes to find holes in the coverage or misdirect whoever was on him to squirt open. He had crisp releases and was on the same page with Brady throughout the entire game to win a low-scoring battle and help give New England their sixth ever championship.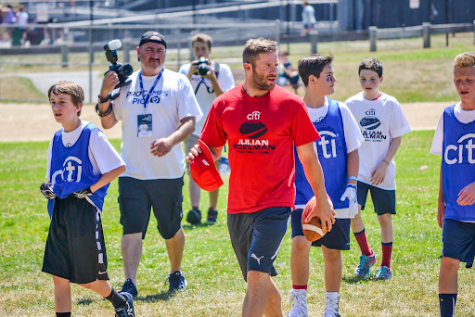 Is Edelman a Hall of Famer? I would have to say no, but the voters in Canton will definitely have to show their hand. Edelman only has three 1,000 yard seasons, which, to put it bluntly, is meager at best in terms of a Hall of Fame candidacy. Most Hall of Famers has a bunch of All-Pro team nominations and Pro Bowl selections that suggest they were top receivers during their careers. Edelman finalized his career with none. The main argument that Edelman detractors tend to bring up involves other underrated receivers that have put up bigger regular-season numbers than Edelman in the NFL's past decade or so (Marques Colston and Jordy Nelson to name a couple).
On the biggest stage and in the biggest moments, you always came through. You never lost that chip on your shoulder and you never let anyone define you as a person or player. I'm proud of you Jules. Love you @edelman11 https://t.co/7i5Qb6msor

— Tom Brady (@TomBrady) April 13, 2021
They miss the point that Edelman's argument rests almost entirely on his postseason accolades and the three Super Bowl championships that come with it. Edelman has 1,442 receiving yards (2nd all-time), 118 receptions (2nd all-time), three championships, and a Super Bowl MVP award. It's incredibly impressive and he is undoubtedly one of the greatest postseason receivers of all time, but in order for him to make it into Canton, Ohio, they would have to fundamentally change the criteria of what makes a Hall of Famer. Arguing for a guy with no Pro Bowls and no All-Pro nominations just seems fruitless and a clear indicator that he was never a top 5 receiver in any season of his career. If it were up to me, I would begrudgingly keep him out, at least for a while. He has an amazing story and he is one of the clutchest receivers ever but there are a ton of receivers more deserving. I have nothing but love for Edelman, but his history will always rest in Gillette and enshrinement into the Patriots Hall of Fame awaits.
When Edelman is enshrined into the Patriots Hall of Fame, he will be remembered as the golden standard of toughness and perseverance. Through all of the shoulder injuries, knee injuries, position swaps, and tough matchups, Edelman always gave it his absolute all and upheld the championship standard here in New England. The playoff beard he grows shows he means business. Always sprinting to the front as the team gets introduced to hype up the crowd. The countless charity events he attended in the New England area. For two decades now, the New England Patriots have always put winning first at the cost of hours upon hours of hard work. Edelman always thrived in the environment and helped reinforce it for the multitude of players who have come through New England alongside other long-term leaders like Dont'a Hightower and Devin McCourty. Whatever it took, whatever the season, The Squirrel always found a way to get it done when it mattered most.
Email Taylor at [email protected]
About the Contributor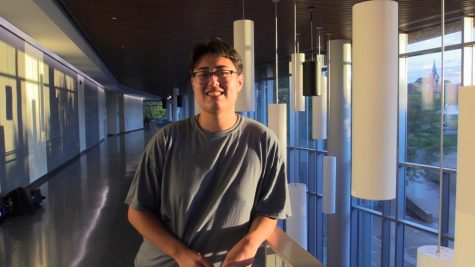 Taylor Lee, Managing Editor
"They can hate me all y'all want to, but you can't stop me." - Terrell Owens

[email protected]