Representation Matters: Even in Cuisine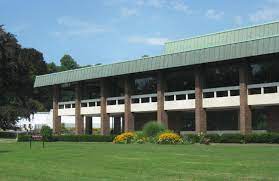 As a student at Umass, it is obvious to state you probably have eaten at least once at one of the four main dining halls on campus. Most of us have heard the phrase "we were voted number one for dining in the country five years in a row" and that "there are so many choices for all different kinds of dining" but my question is for who? While Umass dining does provide a variety of food choices it mostly falls into the categories of American, Italian, and Pan-Asian cuisine. 
Growing up in a Caribbean household on Cape Cod, food was one of the only ways I could feel connected to my Haitian heritage since there wasn't much representation there. Watching my mom make traditional Haitian foods allowed me better balance having a different background than the rest of my peers. It gave me a little bit of home away from home, learning about a part of me that felt so far away. Since coming to UMass, I haven't really had any of that which has made adjusting to college life more difficult. 
While those options will give you a decent meal and cover a lot of what your average American college student might eat on a regular basis, African, West Indian, and African American students are left wondering when we'll start seeing more foods from the black diaspora in the dining hall not just plantain at Hamp in the morning. 
This topic was touched on in the UMass chapter of the NAACP's list of demands where the last demand was, in short, for UMass to provide cultural foods for organizations or events. They also added that UMass catering cannot provide authentic cultural food so an outside caterer should be hired in order to do so. I completely agree with this statement, while I know it might be difficult to have this as an option every day, having it every once in a while is a great way for UMass to start showing that it is willing to truly make campus a place where everyone feels welcomed and represented.