Unique places you should visit this summer
Now that classes are over, it's time to explore some local must-sees
Looking to create some new memories with the onset of summer break? These special spots around the Pioneer Valley are perfect for a day trip or a quick visit with your family and friends.
Montague Book Mill – Montague, MA
The Montague Book Mill is an independent bookstore in Montague. Located in a former mill, the bookstore is home to thousands of discounted books. With two restaurants, a music store and an art gallery on site, it makes for the perfect afternoon trip. The book mill also hosts shows about twice per month. With thousands of books and gorgeous river views, the Montague Book Mill is a must-see.
Visit Montague Book Mill at 440 Greenfield Rd, Montague, MA 01351. (413) 367-9206. https://maq.ujw.mybluehost.me/
Mill Valley Milk Company – Hadley, MA
When looking for a tasty summer treat, look no further than the Mill Valley Milk Company. This local dairy farm serves ice cream in the summer and offers a close-up look at cows. You can hear the moos as you dig your spoon into your favorite frozen flavor. They offer sorbet and dairy-free options as well. The farm also has a small store where you can pick up handmade soaps and candles, local candies and syrups, honey, artisan cheeses and more.
Visit Mill Valley Milk Company at 102 Mill Valley Rd, Hadley, MA 01035. (413) 387-0097.
https://maplevalleycreamery.com/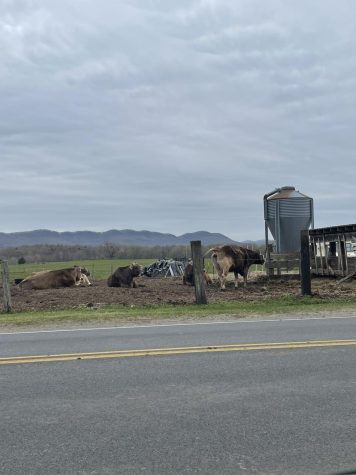 Yankee Candle Village – South Deerfield, MA
Visit the Yankee Candle Village in South Deerfield to smell the many scents produced at the nearby candle factory. This attraction has more than just candles for sale. You can make your own candle and enjoy snacks like ice cream and popcorn inside. They have various displays to look at along with toys, décor, and of course, candles to purchase.
Visit Yankee Candle Village at 25 Greenfield Rd, South Deerfield, MA 01373. (877) 636-7707.
https://www.yankeecandle.com/south-deerfield-village.html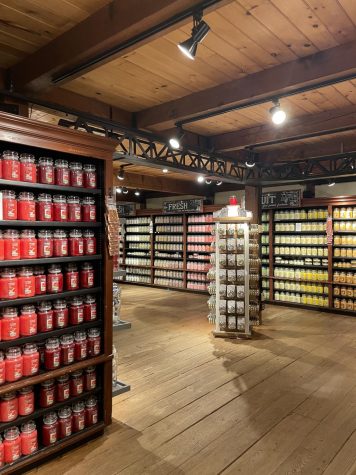 Bash Bish Falls State Park – Mount Washington, MA
The highest waterfall in Massachusetts, Bash Bish Falls State Park offers beautiful views and a chance to dip your toes in an emerald plunge pool. The falls are 80 feet high, and the park offers hiking and walking trails. Just across the border in New York, adjoining Taconic State Park offers swimming, hiking and camping.
Visit Bash Bish Falls State Park at Falls Rd, Mt Washington, MA 01258. (413) 528-0330.
https://www.mass.gov/locations/bash-bish-falls-state-park
New England Peace Pagoda – Leverett, MA
Situated in Leverett, the New England Peace Pagoda is a Buddhist memorial, but it is open to all faiths. According to their website, the pagoda and nearby temple were completed in 1985 and were built entirely by volunteers. Nichidatsu Fujii was a Japanese Buddhist monk who oversaw the construction of the pagoda. The beautiful site hosts many types of events including spiritual and activist events.
Visit New England Peace Pagoda at 100 Cave Hill Rd, Leverett, MA 01054. (413) 367-2202.
https://newenglandpeacepagoda.org/
Quabbin Reservoir – Ware, MA
The Quabbin Reservoir holds 412 billion gallons of water and provides drinking water to about three million people in Massachusetts, according to its website. It's home to beautiful walking trails and picnic spots as well as fishing, biking and boating. Boats are available to rent, but swimming and dogs are not allowed to preserve the water quality. It is a great spot for bird watching and you might even glimpse a bald eagle.
Visit Quabbin Reservoir at 100 Winsor Dam Rd., Belchertown, MA 01007. (413) 323-7221
https://www.mass.gov/locations/quabbin-reservoir
Buttonball Tree – Sunderland, MA
The Buttonball tree is an extremely large American Sycamore that can be found in Sunderland. With a germination date no sooner than 1787, the Buttonball tree is at least 250 years old, with some estimating it to be at least 350 years old. This tree, marked by a plaque, was standing at the signing of the constitution. Stop by to take photos where you will be dwarfed by this giant tree.
Visit Buttonball Tree at N Main St, Sunderland, MA 01375.
Whether it's admiring the natural beauty of our local landscape, shopping at quirky stores or enjoying special snacks, Western Mass has so much to offer. Go out and explore this summer!