The Best Intersections on Campus
UMass Amherst is a staple of national education when it comes to its ambitious graduation rate and award-winning dining. What isn't mentioned enough, however, is the collection of breathtaking views that inhabits every square foot of its campus. Enveloped in the lush farmlands of western Massachusetts, the campus of UMass is littered with fairy tale-influenced architecture and trees that sport the look of every season that washes over them. The tour guides will give you a great summary of the most notable buildings and inspiring study spots, but they tend to gloss over a certain aspect of campus I find overlooked: those quaint intersections of sidewalks that weave the infrastructure together just right. Keep a sharp eye out for these areas next time you're browsing the neighborhood.
Between the James and Thoreau Residential Halls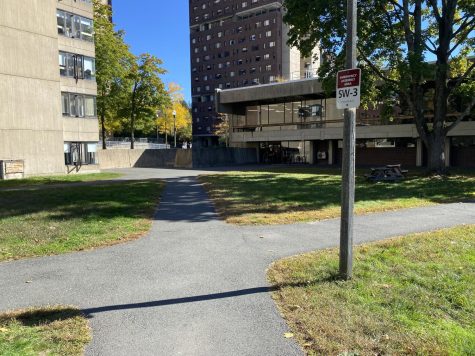 Next to the Hampshire Dining Commons lies this photogenic piece of scenery. Right next to the intersection are two rustic picnic tables; perfect for enjoying your snacks and coffee from the Hampshire Café, or simply having a casual conversation with some friends. The view here is akin to a century-old framed painting dangling over the candy bars of your local country store. It evokes an enchanting feeling of nostalgia without you knowing what it is you're nostalgic for.
Next to Garber Field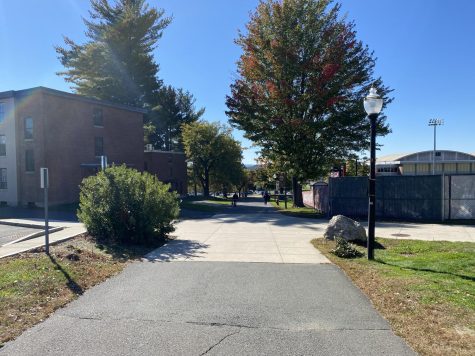 Once you find yourself smack dab in the middle of this bad larry, you have so many options for continuing your journey à la foot. One path will lead you to the towering Web Du Bois library, or veer to the left and head towards the great Parking Lot 32. Feel like moving straight forward instead? You just bought yourself a one-way ticket to an underground tunnel full of information on student-run clubs and organizations! Not only that, but the slight incline of the land makes this an ideal spot for skaters to hone their skills on the hardtop.
Behind Morrill Science Center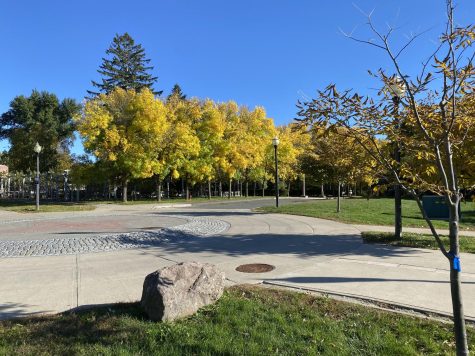 Now this is an intersection! Everyone knows this area; whether you're going to the Morrill Science Center or the Franklin Dining Commons, this pit stop has you covered. The brick top mimics the design of a compass, aptly illustrating your freedom of choice regarding the direction of your voyage. This junction has seen many different personalities seeking many different destinations. It has witnessed students navigate from their freshman years all the way to their seniors and beyond. It is the coming-of-age story of the whole campus. 
The Intersection of Knowledge and Community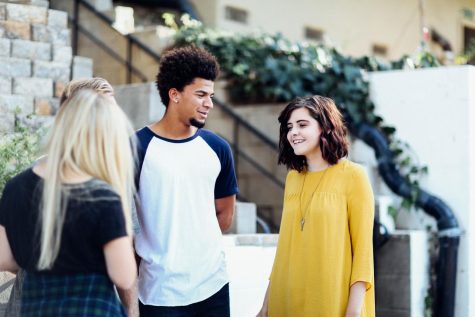 UMass Amherst isn't just here for its rich body of educational programs, it's a great community to get yourself intertwined with. With its vast array of artistic clubs, rigorous sports teams, and just flat-out cool hangout spots, this school provides the best opportunity to connect with like-minded peers while pursuing your future. Always make sure to stop and smell the roses of budding friendship on your journey to success!