Wire Staff Playlist: Happy Holidays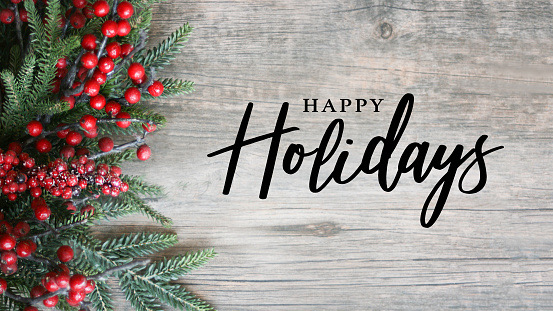 Now that finals are over, it's time to spend time with friends and family and enjoy the holiday season! No matter what you celebrate, there's plenty of music to ring in the holiday cheer. Our editors have compiled a list of their favorite holiday songs just in time for all your celebrations. You can access this playlist on our Spotify. 
"White Winter Hymnal is nostalgic for me because we used to sing it in my high school choir during our caroling season. It would get really intense with hand clapping percussion routines and everything," Katie shares.
"I Won't Be Home for Chanukah" is the most indie Jewish song I didn't know I needed until I heard it," says Emilee.
Maddie shares a special memory about hearing one of her favorite holiday songs. "I'll never forget the day I stumbled upon the sweet sweet sound of Elvis' deep baritone in the Walmart Christmas lights aisle. It was December 2016, my sophomore year of high school, and it was the day I bought my first Elvis CD: The Classic Christmas Album. Not to be overly dramatic, but it was love at first listen. That whole month, and shamefully even into January, I listened to nothing else but Elvis' Christmas music– in the car, between classes, while doing homework, and brushing my teeth; I was infatuated. Each December since then, the album has remained in my Spotify "recently played" queue of songs. At the top of that list is always, without fail, "Santa Bring My Baby Back (To Me)." It's upbeat. It's Elvis. It's oh so holly-jolly. And nothing quite compares to the 50s-style "ah oom ba oom ba oom ba" riff at minute 1:18. It truly makes me laugh with joy each time I hear it, no matter where I am, who I'm with, or how I'm feeling."
When asked about his top picks, Sean says, "Ed Sheeran and Elton John are an iconic duo in this song. They harmonize so well together and the entire song is cheerful and uplifting. I always feel happy when I hear it and it reminds me of the warmth of the holiday season!"
From all of us at the Amherst Wire, have a happy and healthy holiday season!
Follow the Amherst Wire on Twitter @AmherstWire.