The Boston Red Sox are in jeopardy of finishing last in the AL East division in three of the four years during the Chaim Bloom era of Red Sox baseball. His tenure has been marred by accusations of a lack of big-money spending, failure to move prospects, develop capable starting pitchers, and an inability to definitively make decisions. However, Bloom has rebuilt the Red Sox farm system. Whoever takes over where Bloom left off in Boston next will have a great starting point, here are some potential candidates to take the job.
Brandon Gomes: Dodgers executive vice president and general manager
Gomes, a native of Fall River, Massachusetts was drafted in the 17th round of the 2007 MLB draft. He spent time with three different teams before joining the Los Angeles Dodgers as a pitching performance coordinator. After two years in that position, he became the director of player development. Gomes continued to work his way up the executive ladder. He became assistant general manager and in his latest promotion, he became general manager in 2022. 
Gomes has overseen a team that ranks sixth in the MLB Pipeline's farm system ranking. The Dodgers also sit sixth in payroll this season. Gomes' experience in a big market organization that both spends and prioritizes the farm system suggests he will be a good fit in Boston.
Dayton Moore: Senior advisor of baseball operations for the Texas Rangers
Moore's career began as a scout for the Atlanta Braves in 1994. In 2002 he was promoted to director of player development with Atlanta. Three years later he became assistant general manager. In 2006, Moore took the general manager job with the Kansas City Royals. His time with the team lasted for 16 years and included two World Series appearances and one victory. Moore proved that he was willing to make difficult moves which included trading star pitcher Zack Greinke and elite prospect Wil Myers in order to win the 2015 World Series. 
Moore's background in winning with a small-market team may reflect the future view of John Henry and Fenway Sports Group. Interestingly, Henry interviewed Moore in 2005 when the Red Sox had a GM opening, but he did not get the job.
Brian Sabean: Executive advisor to the general manager of the New York Yankees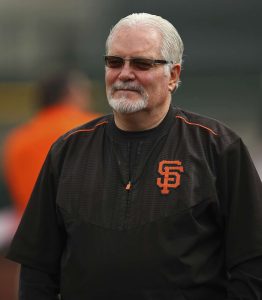 Sabean, another New England native, hails from Concord, New Hampshire. The Yankees hired Sabean in 1990 to be Vice President of Player Development/Scouting. During his three years in New York, he had a hand in the signing of Yankee legends Derek Jeter and Mariano Rivera. Sabean left his post with the Yankees to join the San Francisco Giants and eventually became the GM for the Giants. He stayed in this role until 2018. He developed a team that won three World Series and four National League pennants. 
At 67 years old, Sabean's career is likely coming to an end soon. Despite this, he has been rumored as a potential candidate for the job. Despite his age, Sabean's accolades may be enough to get him a spot in the Red Sox front office.
Chris Antonetti: Cleveland Guardians president of baseball operations
Antonetti's potential move to Boston would not change his job responsibilities. However, the Red Sox would give him more money and star power to work with. It is worth noting that Antonetti is a Connecticut native, who attended UMass Amherst. 
He took over the Guardians in 2010, and since then has made six playoff appearances which includes a trip to the World Series in 2016 where they fell short to the Chicago Cubs. In 2022, the Guardians made the playoffs with the youngest team in the majors. In the same year, Antonetti won the MLB Executive of the Year Award. MLB Network's Jon Morosi has suggested Antonetti as the next man up.
Amiel Sawdaye: Arizona Diamondbacks senior vice president and assistant general manager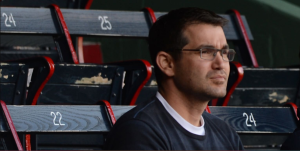 Sawdaye entered the big leagues with John Henry in 2002 as an intern for the Red Sox. He stayed with the Red Sox until 2016. Between 2010 and 2016, Sawdaye served as Vice President of Amateur and International Scouting. During this time the Red Sox signed notable players such as Bryan Mata, Tzu-Wei Lin, Yoán Moncada, and superstar Rafael Devers. With Arizona, he currently is in charge of amateur and international scouting, as well as working closely with GM Mike Hazen on day-to-day baseball operations. 
Sawdaye has helped bring in key international prospects to the Diamondbacks farm system. While working with Haven, Sawdaye helped draft rising stars such as Corbin Carroll, Daulton Varsho, and Pavin Smith. Sawdaye's eye for talent would be useful in Boston, and his fifteen years of experience in Beantown suggest familiarity with ownership that other candidates will not have. 
All five of these candidates would be excellent fits to join the Red Sox and assist Alex Cora in taking Boston back to the playoffs. Boston's young core of Triston Casas, Jarren Duran, Brayan Bello, and minor leaguers Marcelo Mayer and Roman Anthony suggest the next Chief Baseball Officer is in good hands. 
However, the next front-office leader will need to develop pitching and make tough moves at the trade deadline. Ideally, the next in line will do some spending in free agency. But, it remains to be seen if Henry and ownership will allow for it. Make no doubt about it, the Red Sox intend to return to being contenders sooner rather than later.