UMass Football to play more games at Gillette next season
When Athletic Director Ryan Bamford at the University of Massachusetts Amherst released the Massachusetts football team's schedule for the 2016 season, many were surprised to see the team would play four games at Gillette Stadium in Foxborough, almost 100 miles from campus — two and a half hours away — instead of three.
The team has split home games evenly between McGuirk Alumni Stadium and Gillette after signing a contract with New England Patriots owner Robert Kraft to play at Gillette while McGuirk underwent renovations. Within that contract, UMass agreed to play at least three games in Foxborough during the 2014, 2015, and 2016 seasons.
There is a firm consensus among the Athletic Department, coaches and players: they would much rather play their home games on campus at McGuirk. Despite three years of construction and renovations totaling an estimated $34.5 million, is the 50-year-old stadium good enough to host the Division I Minutemen and their competitors?
"I can tell you that it is our hope that we get to a point where we are playing most, if not all, of our games back on campus," Bamford told MassLive in June. "That's where college football belongs: on campus."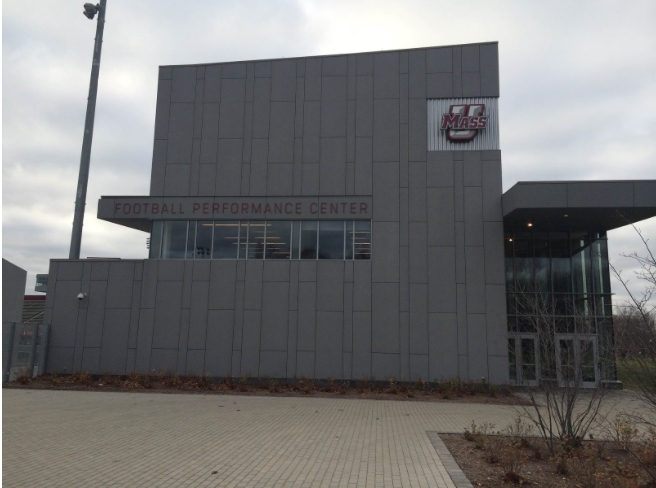 Lucas Amato, a sophomore public health major and linebacker for the Minutemen, said he and his teammates prefer to play at McGuirk.
"It's definitely a different atmosphere [on campus], even if the attendance is the same," Amato said. "Fifteen thousand people in Gillette seems empty compared to fifteen thousand people at McGuirk. It gets loud and it's much more packed, which makes it a better environment."
Amato said preparations for games at Gillette feel similar to those for away games. 
"It's much more relaxing staying on campus instead of going to Foxborough because we don't have the drive and we don't have to leave earlier in the day. When we stay on campus, we get to use our own facility for meetings and treatments on game day as opposed to a hotel," said Amato. 
Teammate Travis Reynolds, a freshman tight end and Brisbane, Australia native, agreed.
"Overall, I think most players definitely would prefer to play here at McGuirk, as it brings in more home-ground support, as well as no travel time for us," Reynolds said, "although, Gillette has a more professional feel."
Brendan Fitzpatrick, a sophomore journalism major who works at WMUA, said games at McGuirk are more convenient for students.
"I went to two games [in Foxborough] last year, but I haven't made the trek out there this year," said Fitzpatrick. "I just think it's a lot to ask of students. It really turns into an all-day affair, and I just don't think there's many kids that are willing to regularly make that type of time commitment on a Saturday."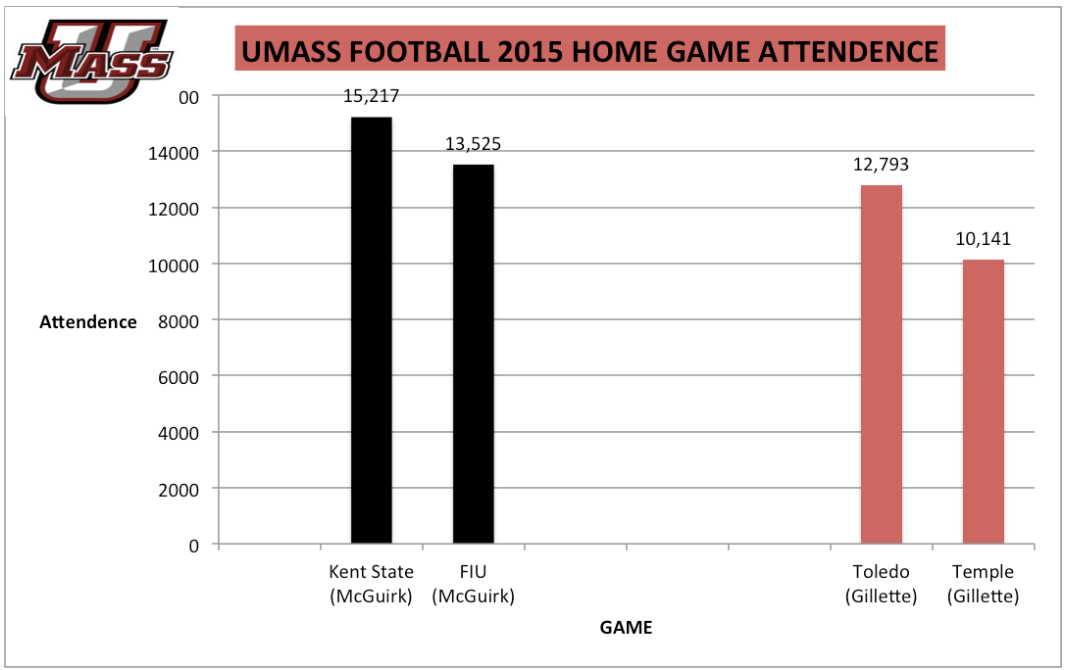 Emma Sander, a sophomore communication major from Newton, said she is more likely to attend games on campus.
"My favorite part of having football games out here is the tailgate and the whole atmosphere in and around the stadium leading up to the game," said Sander. "I went to Gillette once last year; it was cool, but there really wasn't any of that atmosphere."
If the football program and the student body agree that home games should be played in Amherst, why the additional games in Foxborough, outside of contractual obligations?
McGuirk simply can't compete with other Division I venues.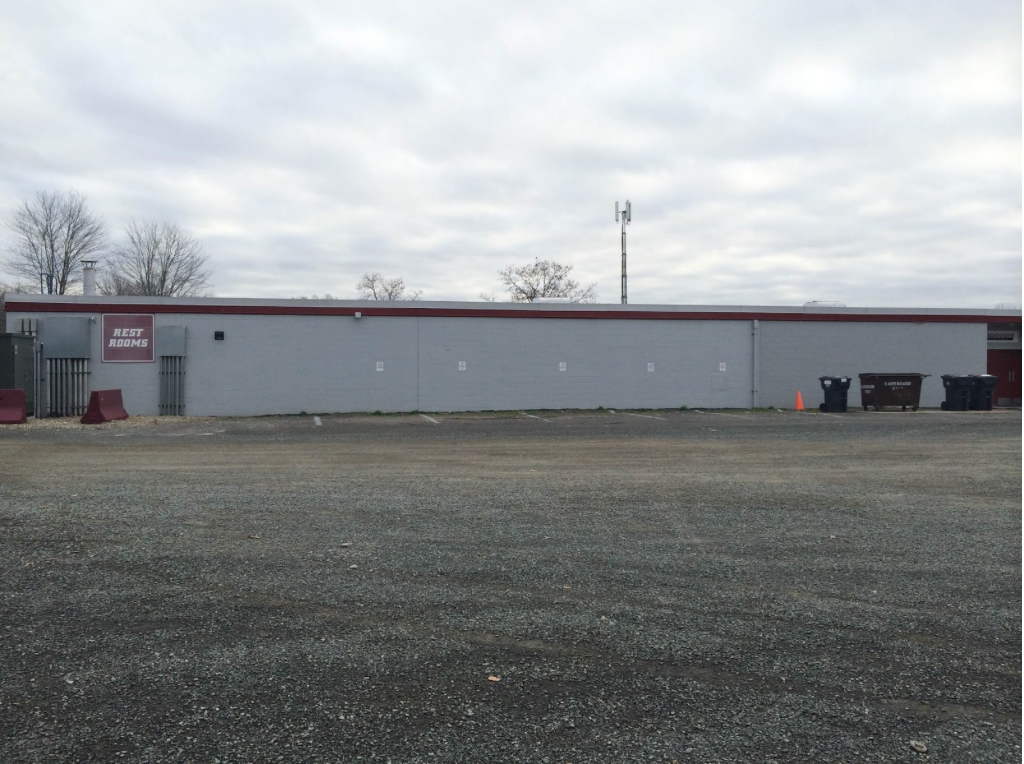 The stadium still lacks visiting locker room accommodations, portable bathrooms, free-standing concessions, and handicap accommodations.
The seating capacity at McGuirk remains an obstacle in attracting other Division I teams, according to Head Coach Mark Whipple.
"[The stadium seats] about 17 – 18,000," Whipple told WBUR in 2014. "We've got to get it up to 30,000 if we want to be a major player. Boston College won't come to Amherst; UConn won't come to Amherst."
It's no coincidence that the four games played at Gillette Stadium in 2016 will feature the Minutemen's highest profile opponents, including Mississippi State, a nationally-ranked program this year who plays in the Southeastern Conference (SEC), one of college football's most dominant conferences. 
Boston College, Tulane, and Louisiana Tech will also play the Minutemen in Foxborough next season, leaving only Wagner University (0-8 this season) and Florida International on the slate in Amherst. 
More high-profile games on campus will require additional renovations to McGuirk stadium. 
"Certainly, we need to upgrade that facility to reach our goals [of playing more games on campus]," Bamford told MassLive in June.
Thus far, the Athletic Department has offered neither a timeline for future renovations nor an estimate of additional funding necessary to complete those improvements.
Years of on and off costly renovations, plus split time between venues in Foxborough and Amherst, does not equal an ideal home-field situation for an up-and-coming Division I football program. Until renovations are complete, Bamford will have to balance his desire to play at home with his desire to bring the big players to Massachusetts.
Email Bryan Bowman at bb[email protected], or follow him on Twitter @BryanBowman14.
About the Contributor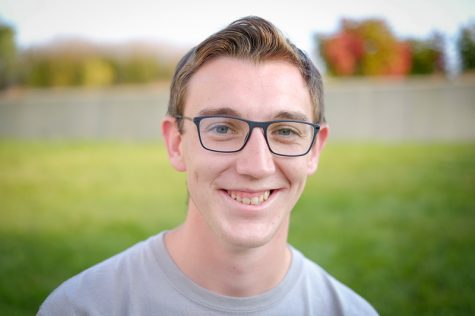 Bryan Bowman, Senior Reporter
"Buy the ticket, take the ride."