Panel speakers suggest a different approach to racism
Calling in instead of calling out.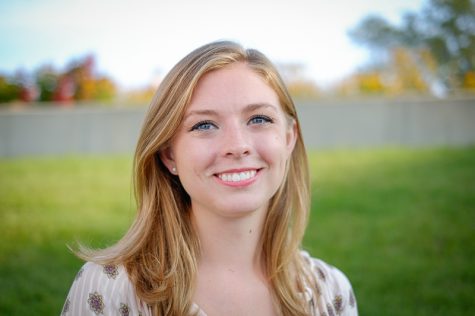 More stories from Stephanie Murray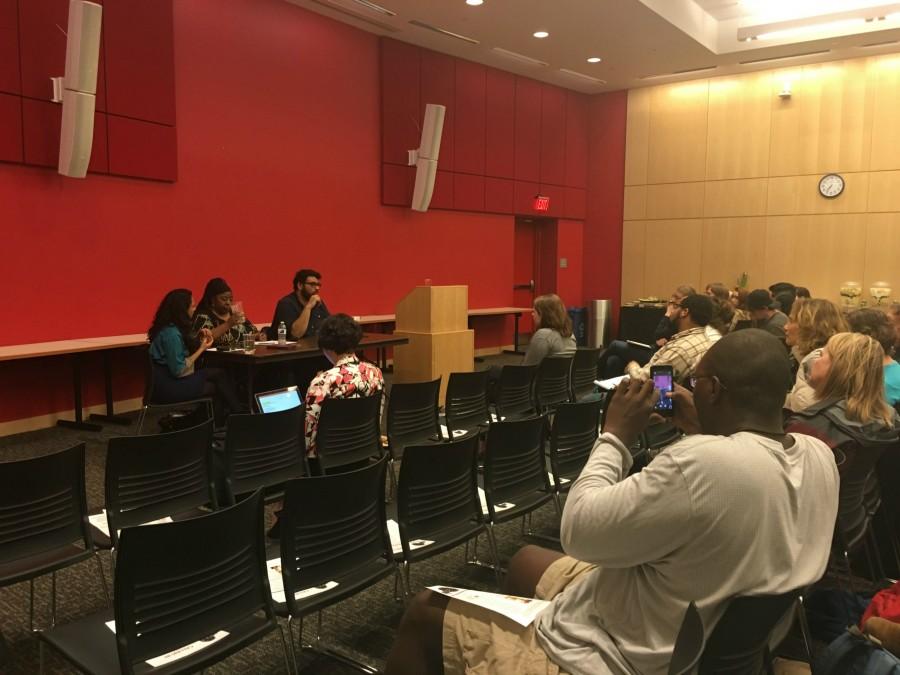 What's the best way to address racism and oppression in the University of Massachusetts Amherst community? There are a lot of ideas, and speakers at a March 9 panel on social justice addressed a few of them. The panel, "Call in or Call Out," explored alternative ways for students and faculty to talk about race. 
Panelists included Loretta Ross, a visiting scholar from the Five College Women's Studies Research Center, and Asam Ahmad, a writer from Toronto. Moderated by Jishava Patel, the panel mainly focused on the idea of "calling in" someone who says something offensive, rather than "calling them out." The main idea: instead of simply pointing fingers at people, we should be creating an open discussion. 
"We've got to learn to turn to each other instead of turning on each other," explained Ross, snaps of agreement echoing from audience members.
Ross, cofounder and former national coordinator of SisterSong Women of Color Reproductive Justice Collective, has been an activist for 45 years. She explained that she's seen this call out culture get "worse and worse and worse" over the years. Though Ross addressed heavy topics, like white supremacy, she peppered jokes throughout her talk, putting audience members at ease.
Ahmad agreed with Ross and attributed the phrase "calling in" to "Black Girl Dangerous" writer Ngọc Loan Trần.
"'Calling in' [is] a practice of loving each other enough to allow each other to make mistakes," writes Tran. "A practice of loving ourselves enough to know that what we're trying to do here is a radical unlearning of everything we have been configured to believe is normal."
According to Ahmad, those calling out or calling in should think about the relationship they have to the person they're talking to, and that person's position in the community.
"Think: Is your goal to shame this person publicly… or is it for them to learn something?" Ahmad asked. "If you're doing it to show people how great you are…maybe don't do it."
Ahmad said that calling in can be beneficial to spreading awareness, education, and open discussion.
Ross said that she uses calling in as a call to action, explaining that she thinks the world needs a human rights movement. The only way to do that? Call each other in.
"I have a vision for a human rights movement where your only qualification for belonging is that you're human," said Ross.
Ross explained that in the 1990s, she worked as a deprogrammer for former members of the Klu Klux Klan and other hate movements. She shared anecdotes about how she learned to talk to people she was "not ready to see the humanity in."
The activist said that the movement she envisions needs people with and without privilege; everyone is welcome.
"We need all those voices," Ross said. "I'm invested in calling in as a practice…to keep us in conversation."

Ahmad offered his perspective, highlighting the flaws that come with acknowledging privilege. According to the writer, acknowledgement often translates into inaction.
"We assume declarations of privilege do something… it can feel like that's the end. But that's clearly not the point of the discourse of privilege," Ahmad said.
Moving forward, Ahmad and Ross want students to embrace the call in movement and become part of it, not only for themselves, but to end oppression.
Ross plans to continue educating students about "calling in" by hosting a skills-building workshop on Saturday, April 2, at Smith College. The event, "Calling In the Calling Out Culture," lasts from 9 a.m. to 5 p.m. and is open to student activists in the Pioneer Valley. Preregistration is required.
"'Calling in' is a bridge role… the only time people pay attention to a bridge is when it collapses," Ross said. "Be that bridge somebody's going to walk across. You might just see their feet, but without you, nothing would have shifted."
Email Stephanie at [email protected] or follow her on Twitter @StephMurr_Jour.
About the Contributor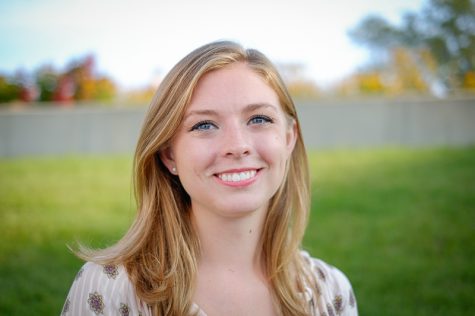 Stephanie Murray, Editor in Chief
"Never give up, for that is just the place and time that the tide will turn."

[email protected]