A weekend escape to Montreal
Only five hours from Boston and surprisingly affordable, make Montreal your next long weekend destination
Montreal is a city known for its fine dining, friendly French speakers and frigid temperatures. But if you're a 20-something with a taste for hip-hop, funky cocktails and Instagram-worthy eateries, the city has another side to explore. Only 5 hours from Boston and surprisingly affordable, make Montreal your next long weekend destination. The city is irresistibly young, fresh and full of life. Here are the best things to do and see for a young person heading north for the weekend.
Where to eat
Barley Cereal Bar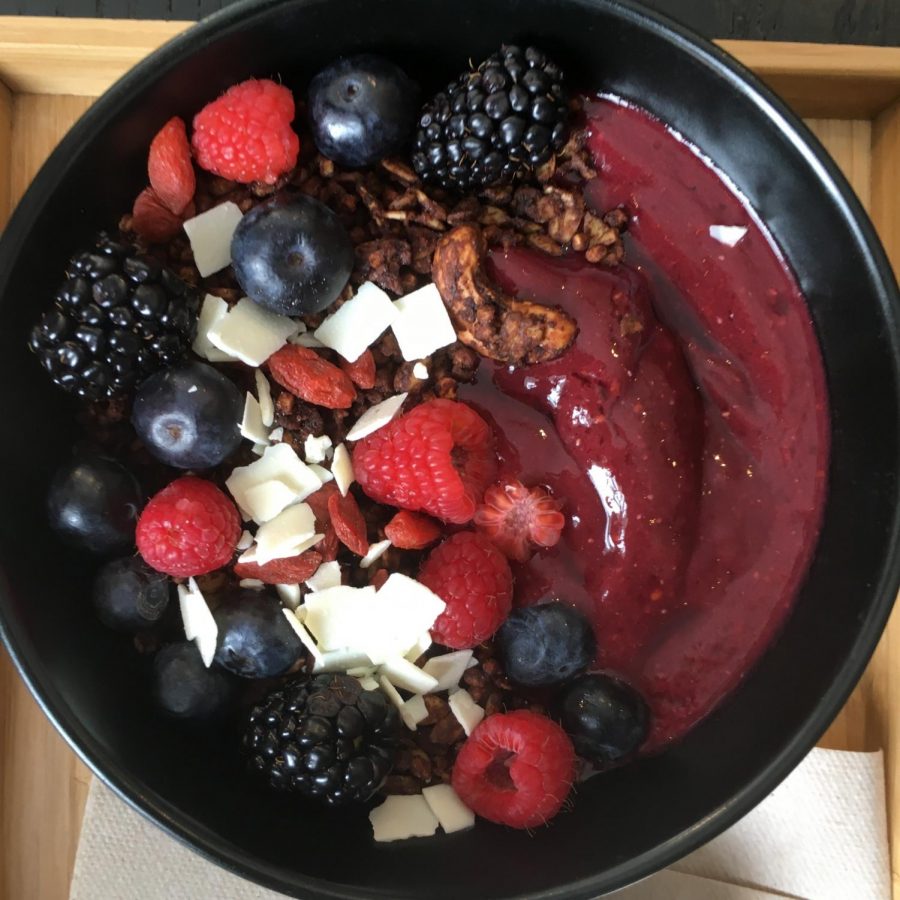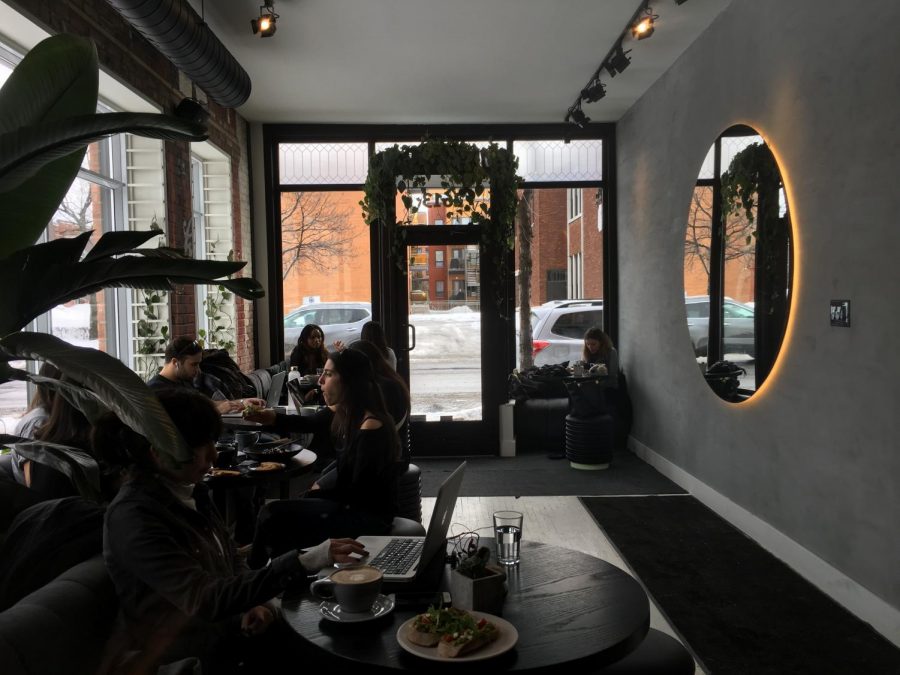 Meet your coffee shop alternative. Barley Cereal Bar serves up just what its name suggests – cereal. Choose from the house granola or nourish your inner kid with Cocoa Puffs, Cinnamon Toast Crunch or Trix. Sugary cereal not your thing? Barley has photo-friendly smoothie bowls, avocado toast and lots of lattes. I opted for a flavorful green tea. The space itself is bright and airy. With outlets at nearly every seat, bring your laptop and stay a while.
Barley, 2613 Notre-Dame St. W, Montreal
Saint Sushi Bar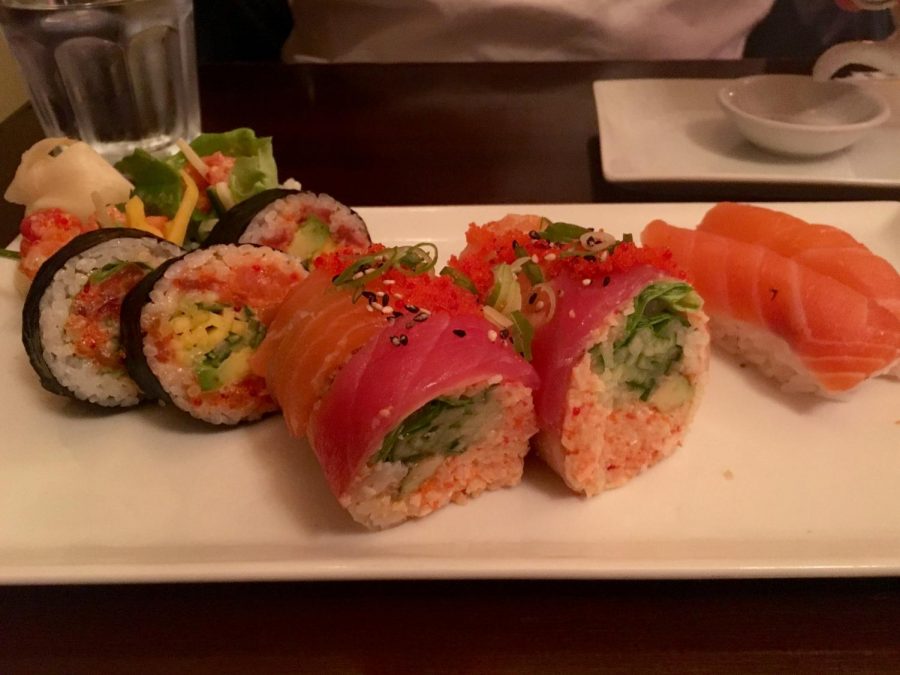 What do Tupac, James Brown and Marvin Gaye have in common? They're all on the menu at casual restaurant Saint Sushi. This is the best spot for artfully rolled fish, believe me. Hip-hop reverberates through the hole-in-the-wall space as chefs in backward baseball caps serve up the rap-inspired fare. Don't expect a seat without a reservation – A phone call the day before you go should do the trick. And arrive early. Parking is tight in the neighborhood, and table reservations span an hour. With quick, friendly service, that's usually plenty of time.
Saint Sushi, 424 Ave. Duluth E, Montreal
Smoke Meat Pete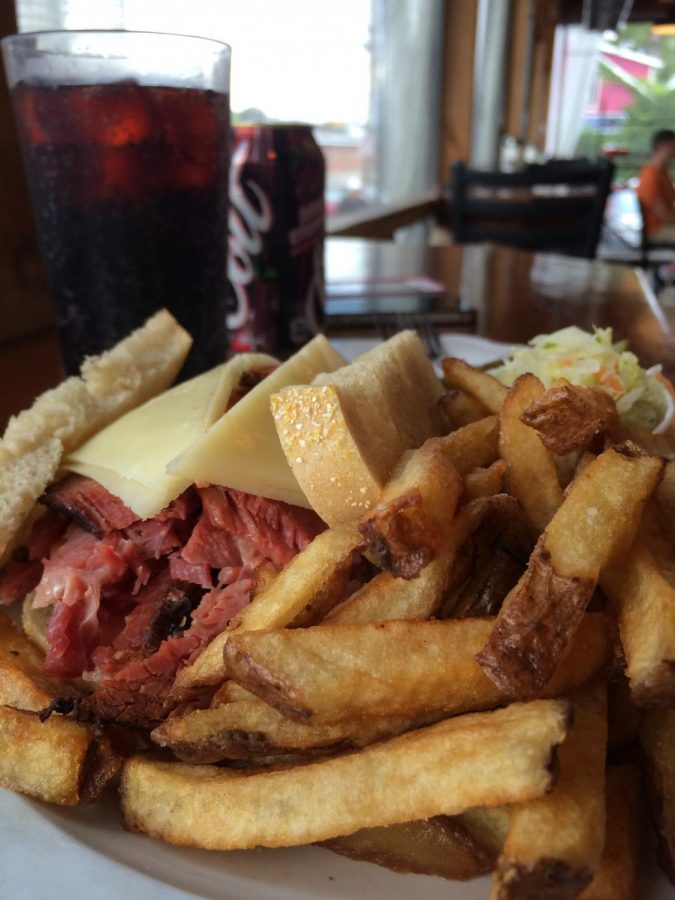 The famous Schwartz's Deli is overrated. Smoked meat is not. Don't @ me. Montreal's famous smoked meat shop always has a line down the street, even in frigid temperatures. Travel a half hour outside the city to L'Île-Perrot and visit Smoke Meat Pete instead. Plentiful seating, tasty French fries and flavorful smoked meat. Ah, how to describe smoked meat? The beef brisket is salted and cured, then smoked until cooked through. The result is a medley of salty-smoky goodness, meat so tender it's falling apart. Pair your sandwich with a black cherry soda like the locals do. Smoke Meat Pete is a departure from the tourist trap and well-worth the drive. The last time I was there, I met some French Canadian bikers.
Smoked Meat Pete, 283 1re Ave., L'Île-Perrot, QC
Olive et Gourmando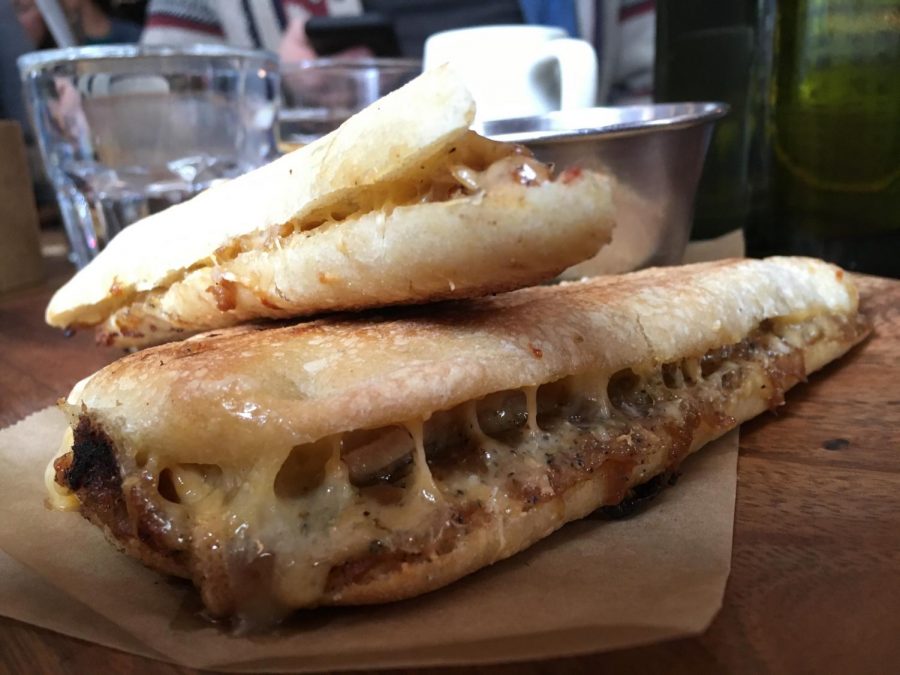 Heaven is a grilled cheese sandwich at Olive et Gourmando. House-made ricotta, gooey macaroni and cheese, and plenty of vegan options — this place has it all. Situated in Montreal's historic Old Port, the cozy restaurant has panini presses firing on all cylinders as families and young couples devour the delicious breakfast and lunch fare. Aim to visit this restaurant on a weekday, as the line for a table stretches out the door on weekends. Don't forget a Belgian chocolate chip cookie and latte from the café counter on your way out.
Olive et Gourmando 351 Saint-Paul St. W, Montreal
Things to do
Mount Royal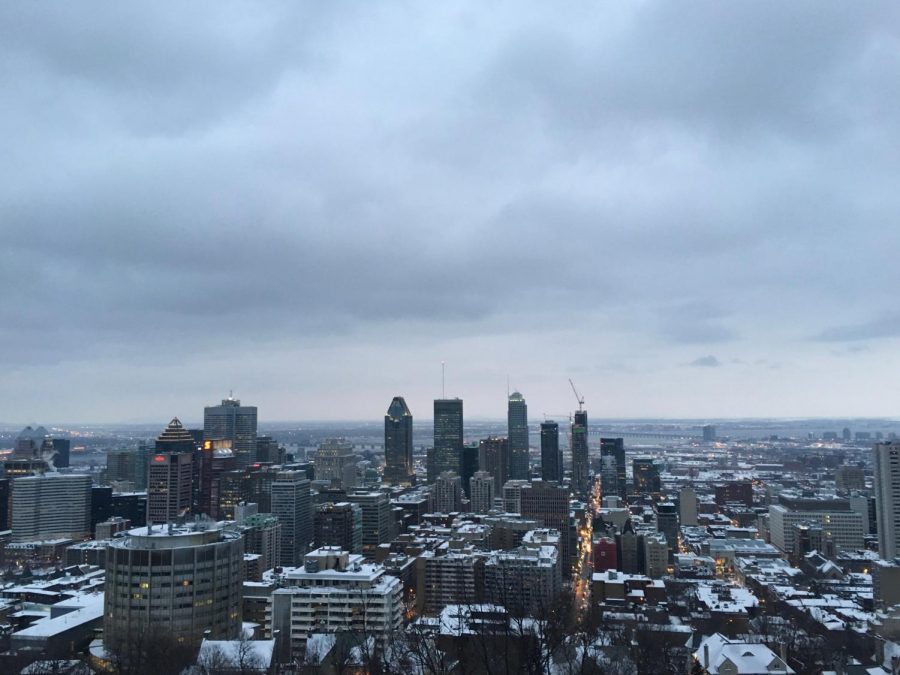 Don't miss the spectacular sights on this picture-perfect mountain that is the city's namesake. (Montréal translates to "Royal Mount;" it was named by the French in 1534.) Get your French explorer on and walk up the mountain, or at least drive up and admire the sweeping views of downtown. During the day, the city stretches as far as the eye can see. At night, fall in love with the twinkling city lights. And while you're up there, don't be surprised to see cross-country skiers and folks on snowshoes. It is Canada, after all.
Rue St-Catherine
Hit all the major stores on this bustling street, home to major designers, middle-ground brands like Aritzia and Urban Outfitters, and my favorite Divine Chocolatiers. Phone dying in the cold temperatures? Shuffle into one of the many cafes to charge your device and enjoy refuge from the cold. The best part about shopping on St-Catherine is the price. The U.S. dollar is a bit stronger than the Canadian dollar, so the shopping feels like you're getting a discount. Trés magnifique!
Rue St-Catherine, Montreal
Sucrerie de la Montagne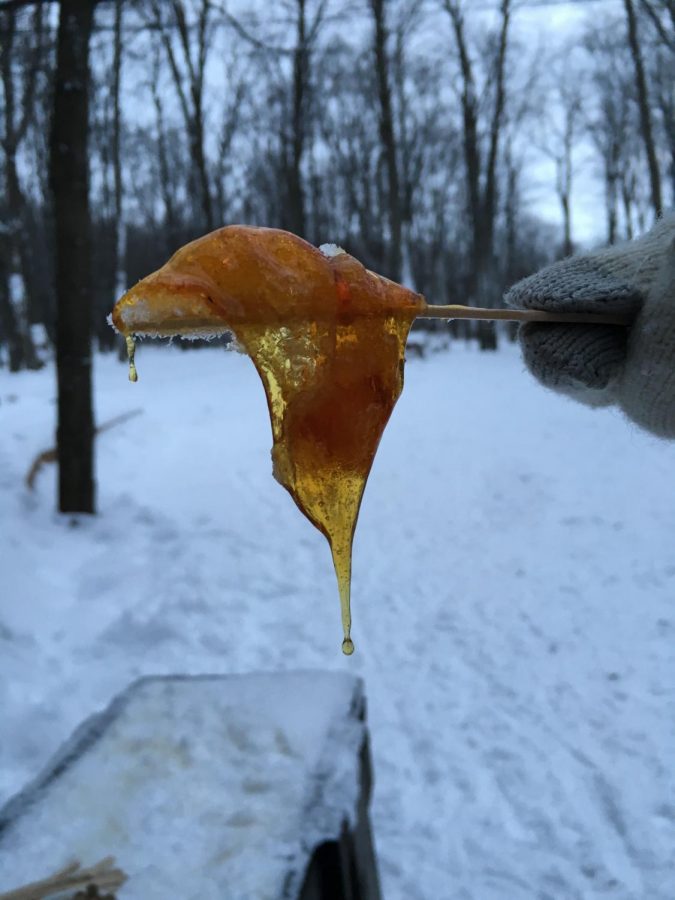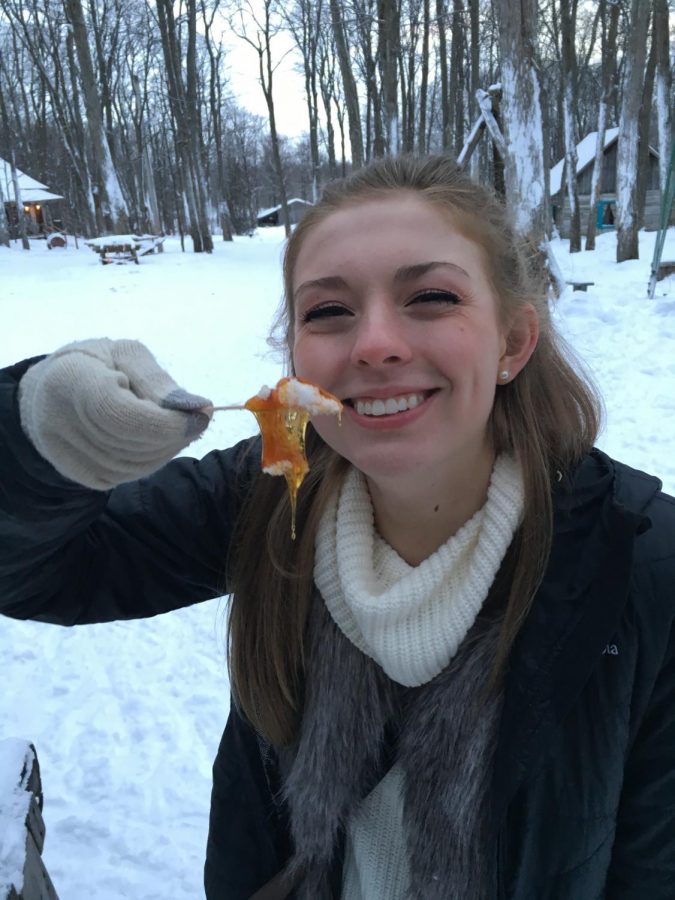 Take a break from city life and travel to this idyllic, sugary-sweet cabin in the woods an hour outside the city. Sucrerie de la Montagne is a rustic Canadian sugar shack stocked with every maple treat your heart could desire. The cabin features sit-down meals, horse-drawn carriage rides and live music, but my favorite part is the maple taffy tasting.
Watch how the sap is boiled and distilled into thick, golden syrup the traditional way. Then give it a taste. The friendly sugar makers provide maple taffy, or tire d'érable, on beds of snow. Scoop it up with a small wooden stick and eat the treat like a lollipop. Be sure to make a reservation. The shack is open year-round.
Sucrerie de La Montagne, 300 Chemin St-Georges, Rigaud, QC
Suwu
https://www.instagram.com/p/Bc0Xaa_DRaY/?hl=en&taken-by=suwumontreal
Expect old school hip-hop, warm lighting and lush green plants at this restaurant that's equal parts comfortable and funky. Stop by for a quick bite or to start off your night with a cheeky cocktail. My favorite? The big booty hoe: Cachaça, egg whites, orange juice and vanilla syrup. If you're in the city during the week, the two-for-one happy hour is hard to beat.  Try the falafels with tasty pickled cabbage and the fried bocconcini, delightful bites of mozzarella. Make Suwu the first stop on a night out, or stay for some of the city's best DJs who spin until 3 a.m. The interior design genius behind this spot is Amlyne Phillips, who has sprinkled her signature white tile and lush greenery in bars and eateries throughout the city.
Suwu, 3581 St Laurent Blvd, Montreal
Apt. 200
Bumpin' beats, great drinks and a backdrop that's just too cool. What's not to love? Apt. 200 is the cool kids' hangout on St-Laurent. The city's most stylish 20-somethings put on their Saturday night best and dance the night away at this popular club. Floral wallpaper, hazy lights, I just can't get enough. Signature drinks set you back $14, but typical drinks are under $10. Swing by before 10:30 p.m. to beat the line, or buy a bottle with a group of friends to secure your spot on one of the vintage couches. Plan to stay until the club closes at 3 a.m. With occasional cameos from celebs like Rihanna, Travis Scott and even Drake, you won't want to leave 'til late. Promise.
Apt. 200, 3643 St Laurent Blvd, Montreal
Stephanie Murray is the former editor in chief of Amherst Wire. Email her at [email protected] or follow her on Twitter @StephMurr_Jour.
About the Contributor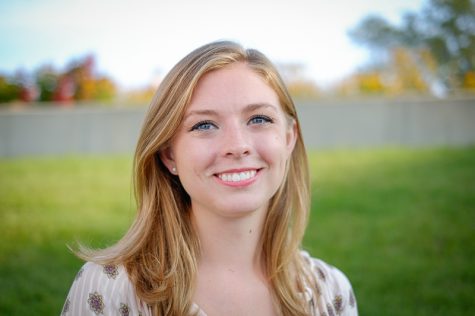 Stephanie Murray, Editor in Chief
"Never give up, for that is just the place and time that the tide will turn."

[email protected]