Police identify victim in bus stop crash, seek driver
(Stephanie Murray/Amherst Wire)
AMHERST — Police are seeking the operator of the motor vehicle who crashed into a bus stop and killed Northampton man William E. Wanczyk, 55, Sunday night, according to Northwestern District Attorney's Office spokeswoman Mary Carey.
Police say a green truck with no headlights was seen speeding down North Pleasant Street before it fishtailed into a Pioneer Valley Transit Authority (PVTA) bus stop shelter by the Amherst Post Office around 9:30 p.m. Sunday.
Wanczyk was waiting for the bus at the 141 North Pleasant St. stop when the truck hit the shelter he was under. Wanczyk was transported to Cooley Dickinson Hospital where he was pronounced dead around 10 p.m, Carey said.
According to Carey, the vehicle was found abandoned with heavy front-end damage just north of the crash site.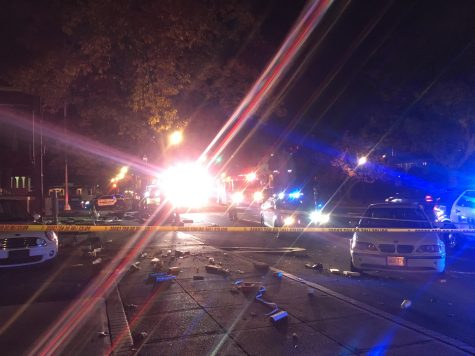 The incident is under investigation by the Amherst Police Department, Massachusetts State Police (MSP), MSP Crime Scene Services and MSP Collision Analysis and Reconstruction Section.
This story will be updated as more details become available.
Email Morgan at [email protected] and  follow her on Twitter @HughesMorgan_.